Coronation Street fans were left reeling on Tuesday night when actress Denise Black returned as the soap's Denise Osbourne - a character many thought had been killed off.
Osbourne vanished from the Cobbles a decade ago but returned just as her son Daniel (played by Rob Mallard) admitted he had tried to kill his father Ken Barlow (William Roache), explaining how his mother's disappearance had affected him.
Ken had also suspected that Daniel had killed Denise when his troubled son dug up a box of her belongings that he had buried in the garden.
?? "Coronation Street: Denise Is Back!"https://t.co/tP8DR4tArb

— Coronation Street (@itvcorrie) May 30, 2017
Commenting on her return, Black said she had to go back and watch herself in Coronation Street in the early 90s to prepare for the role.
Did not expect Denise to come back! I thought she was gonna end up dead ??assumed it was the landlord at the door #Corrie @itvcorrie

— Laura Todd (@xLauraToddx) May 30, 2017
I don't think catching up on Corrie at this time of night was wise, almost screamed when Denise turned up at the door ?? @itvcorrie

— Gemma-Lou ?? (@XxgemidodgerxX) May 30, 2017
Oh my god! #Corrie ,poor Shona, Denise is alive and Nick is knee deep in trouble no pun intended. My face tonight ??#coronationstreet pic.twitter.com/0Y2nyhXyEa

— Naomi (@NaomiRxoxo) May 30, 2017
"That was a different me and I could hardly recognise me," she told the Press Association. "I thought, 'God, I'm hot'."
LOOK BACK: It's been a decade since Denise was last causing trouble on the cobbles. Here's a recap her life and loves! #Corrie pic.twitter.com/bkvg5WKP4g

— Coronation Street (@itvcorrie) May 30, 2017
Black said it was "challenging" coming to terms with the storyline that Denise had abandoned Daniel.
"It was not an easy one, because look at the cost on him," she continued.
"But it is good for an actor to have these flaws to work with, because it opens dramatic doors. If you are a soap character you need to be in the wrong."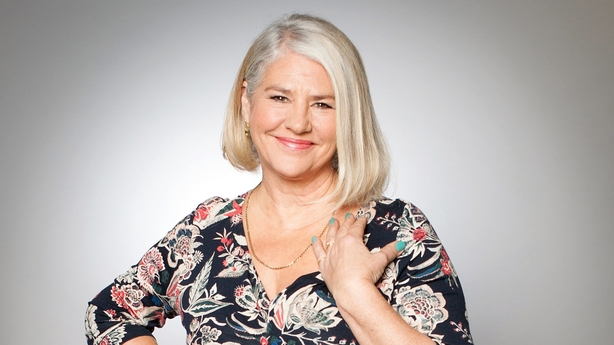 Black's Corrie comeback follows her departure from ITV's other hit soap, Emmerdale, after four years playing the now-deceased Joanie Wright.
Just watching Corrie and OH EM GEE!! Denise is Joanie from emmerdale!! My Mam told me she used to be in Corrie I didn't believe her! ????

— Ellie&Izzi Gogglebox (@ellieandizzi) May 30, 2017
"I would have been terrified and not able to take this job if I hadn't done Emmerdale and survived it," she said. "It was a very happy job and it's a wonderful show."
Coronation Street, weeknights, TV3 and ITV