Star Wars actor Mark Hamill has revealed that the Force wasn't strong in him when he first found out that he would have to go back to Skellig Michael to film scenes for the upcoming The Last Jedi.
The island off the Co Kerry coast stole the show in 2015 blockbuster Star Wars: The Force Awakens when young hero Rey, played by Daisy Ridley, tracked down Hamill's Luke Skywalker in the cliffhanger scene.
Global interest in the UNESCO world heritage site rocketed after the JJ Abrams-directed movie, but in a new interview for Vanity Fair's The Last Jedi special - timed to coincide with this week's 40th anniversary of the release of Star Wars - Hamill said the physical challenge of a Skellig Michael return was very daunting.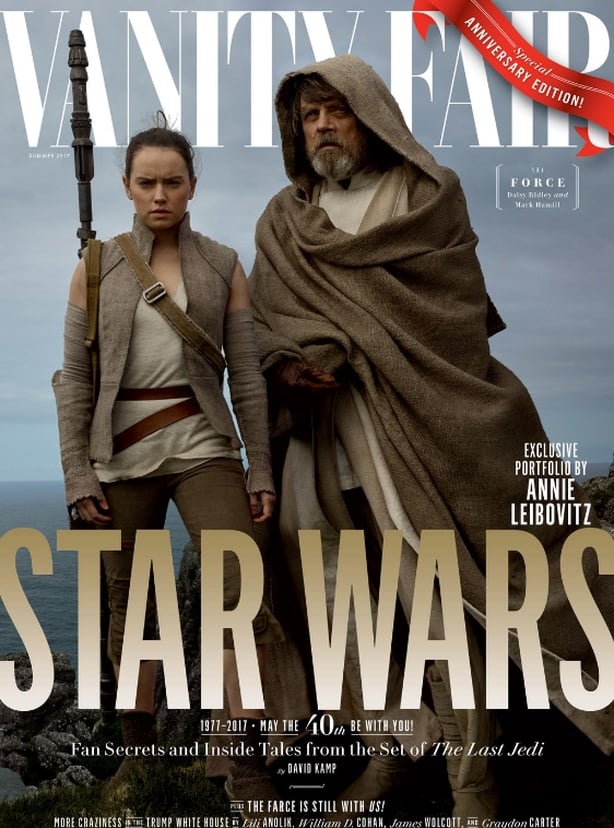 "When I read the script for Episode VIII, I went, 'Oh my God, we're going back?'" he admitted. "Because I said I was never going back."
Hamill confessed to Vanity Fair's David Kamp that he wondered if he could reach the Skellig Michael set by helicopter, rather than by boat and climbing the iconic stone steps - an idea the 65-year-old now regards as "so clueless".
"Because there's no landing pad, and it would mar the beauty of it all," he explained.
On the first visit to Skellig Michael for The Force Awakens, the Star Wars crew were given 45 minutes to reach the location where Rey and Luke meet, but Hamill was given 90 minutes.
"And I had to stop every 10, 15 minutes to rest," he recalled.
.@MrKamp takes you behind-the-scenes on that epic #StarWars photo shoot https://t.co/wWxakkdZal

— VANITY FAIR (@VanityFair) May 25, 2017
Hamill's co-star Ridley added that her worn-out look in the Skellig Michael scene in The Force Awakens wasn't down to just good acting and make-up.
"I had just vomited," she recounted. "I had adrenal exhaustion, and I was very, very sick."
Skellig Michael was front and centre once again in the first trailer for The Last Jedi, which was released in April, and director Rian Johnson told Vanity Fair that for filming on the Dingle Peninsula he and his crew "duplicated the beehive-shaped huts where the monks lived on Skellig and made a kind of little Jedi village out of them".
While the director gave little away about Skywalker's neighbours in the village, he did reassure fans that they are "not Ewoks".
Star Wars: The Last Jedi is in cinemas from December 15.