The Strypes are set to play an intimate secret concert in Dublin to mark the release of their upcoming new album Spitting Image, and they are determined to make it available to their underage fans as well so nobody is left out.
The Cavan band will release their new record on June 16 and will celebrate the occasion by first playing in Tower Records where they will be "playing and hanging around after having the craic" before taking to the stage in an unknown venue for a full run-through of their new material.
"That night we're going to do a secret, hush hush secret gig in Dublin that night," bassist Peter told RTÉ Entertainment.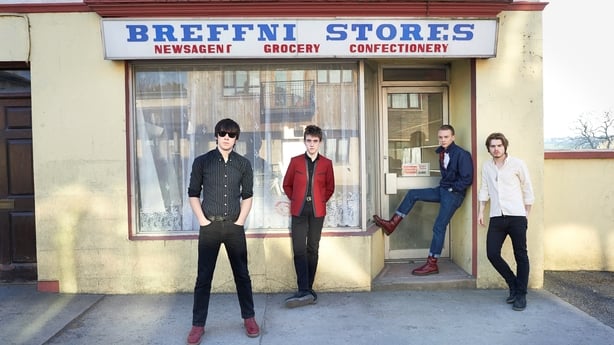 "We don't know what the venue is yet but it'll be a free gig, totally free for whoever wants to come down, we're going to ram the place. We're going to play through the whole album and have a great time. There'll be party favours, we'll get badges made or something special, a commemorative thing to say you were at this gig."
The band don't even know where the gig will take place yet; one reason being that they are determined to make it available to their underage fans.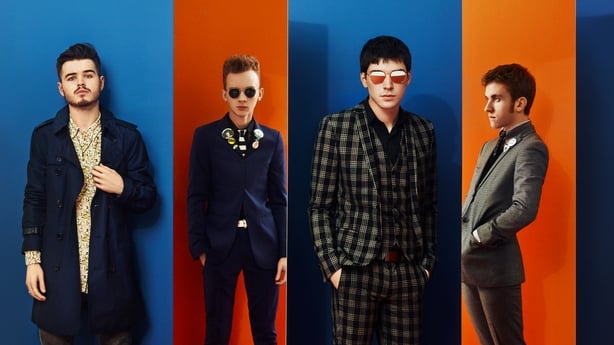 "Loads of small venues are over 18 and we want it to be an all-ages gig so we're asking the venues if they can do something, a special wristband or something which means underage people don't get served, we're trying to sort that out. We want it to be all-ages," he said.
Spitting Image marks the band's third album, releasing their debut Snapshot in 2013 and following it with 2015's Little Victories.
Both albums saw the band - who are barely into their 20s - receive great acclaim and they count Elton John, Dave Grohl and the Arctic Monkeys among their fans, but they haven't let it go to their heads.
Josh McClorey of The Strypes also played on Paul Weller's new album A Kind Revolution. He also guested on Weller's 2015 album Saturns Pattern.
We need your consent to load this Facebook contentWe use Facebook to manage extra content that can set cookies on your device and collect data about your activity. Please review their details and accept them to load the content.Manage Preferences
Frontman Ross said he had no issue staying grounded because he never read any of the hype about them. "Well I can only speak for myself but it wasn't a lot to process for me because I didn't read any internet things or any magazines, I kept to myself, so I don't think there was anything to keep grounded," he said.
While remaining down-to-earth isn't an issue for the lads, Peter was firm in saying that if any of them did "lose their head in the clouds" that they would be told fairly quickly to "pull your head out [of your a***] and give your face a wash."
Spitting Image is released on June 16.
We need your consent to load this YouTube contentWe use YouTube to manage extra content that can set cookies on your device and collect data about your activity. Please review their details and accept them to load the content.Manage Preferences