Ariana Grande's management has said the American singer is suspending her European tour in the wake of Monday's suicide bomb attack at her Manchester show.
Grande had just finished her set at the Manchester Arena and had left the stage when the bomb was detonated in the foyer, killing 22 people and injuring 59.
A statement from Grande's management said the tour had been suspended up to her June 5 show in Switzerland. The European tour is scheduled to run until June 17.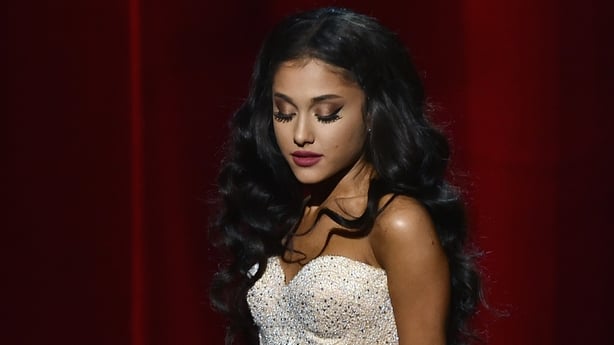 The statement read: "Due to the tragic events in Manchester the Dangerous Woman tour with Ariana Grande has been suspended until we can further assess the situation properly and pay our proper respects to those lost."
"We ask at this time that we all continue to support the city of Manchester and all those families affected by this cowardice and senseless act of violence," the statement continued.
"Our way of life has once again been threatened but we will overcome this together. Thank you."
Writing on Twitter in the hours after the atrocity, Grande said she was "broken" and "so sorry". "I don't have words," she concluded.
broken.
from the bottom of my heart, i am so so sorry. i don't have words.

— Ariana Grande (@ArianaGrande) May 23, 2017
The 23-year-old had been scheduled to perform on Thursday at London's O2 Arena but was photographed yesterday returning to her hometown of Boca Raton in Florida along with her mother, Joan Grande.
Musicians and celebrities have taken to Twitter in their droves to offer their condolences to the families of those who lost their lives in the attack and to support the injured.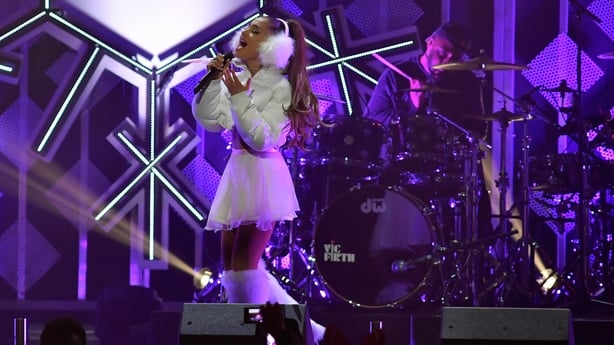 Grande's drummer, Aaron Spears, has said he is "still just in disbelief" over the bomb attack.
He took to Instagram posting a photo of the venue, along with the caption: "We finished the show and were walking back to our dressing rooms and BOOM!!!! We could hear people panicking...We had no idea what was happening.
"There was all kinds of speculation as to what was going on...Like 5 minutes after getting to the room, security came in and informed us that we had to evacuate the building immediately.
"It was then that we realized that this was serious...Initially we thought that the sound was all kinds of things but it didn't hit that this was a bomb until we were evacuated and they told us exactly what was going on."
We need your consent to load this Instagram contentWe use Instagram to manage extra content that can set cookies on your device and collect data about your activity. Please review their details and accept them to load the content.Manage Preferences
The drummer continued: "It's so heartbreaking because so many little ones attend our shows...I just keep thinking about them.
"I'm extremely thankful that no one on the touring crew was physically hurt but this painful memory and the weight associated with the lives lost will live with us all forever...
"I'm still just in disbelief....It's so surreal."
Spears previously had posted on the social media site that "everyone on the tour was ok" following the attack, and asked people to "please pray for the families of the people who were injured and suffered loss".
We need your consent to load this Instagram contentWe use Instagram to manage extra content that can set cookies on your device and collect data about your activity. Please review their details and accept them to load the content.Manage Preferences