The widow of singer Chris Cornell has described his death as "a loss that escapes words".
The Soundgarden and Audioslave frontman died in tragic circumstances on Wednesday in Detroit at the age of 52.
His widow, Vicky Karayiannis, has released a statement, saying: "Chris's death is a loss that escapes words and has created an emptiness in my heart that will never be filled.
"As everyone who knew him commented, Chris was a devoted father and husband. He was my best friend."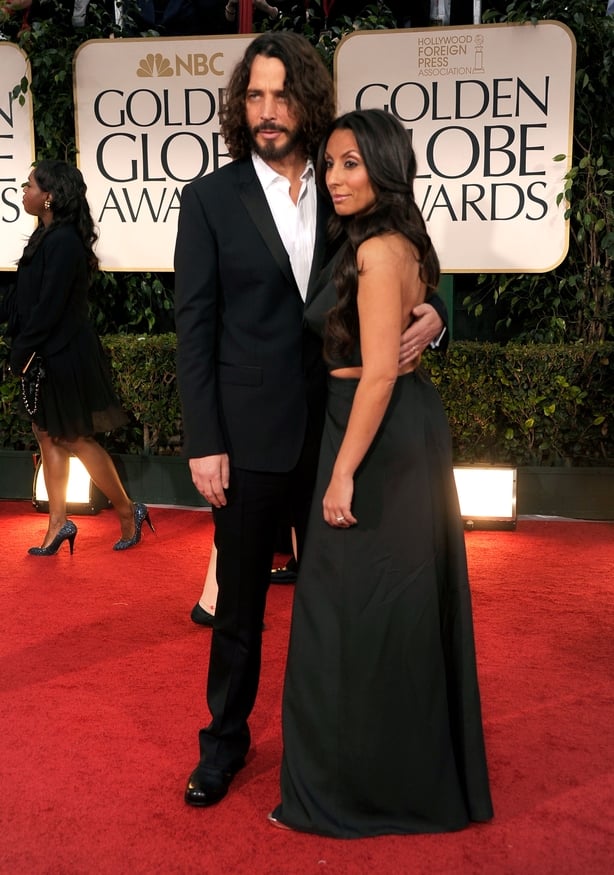 "His world revolved around his family first and, of course, his music second."
Karayiannis said the family hoped that tests will give them more information about Cornell's tragic death.
"What happened is inexplicable and I am hopeful that further medical reports will provide additional details," she said. 
"The outpouring of love and support from his fans, friends and family means so much more to us than anyone can know. Thank you for that, and for understanding how difficult this is for us."
Meanwhile, a former Audioslave band mate of Chris Cornell has paid tribute to the late musician with a moving poem.
Tom Morello, who played guitar in the US rock super grooup, and also in Rage Against The Machine, posted the lengthy message on his Instagram page alongside a photo of them both in Audioslave.
He wrote: "You're a prince, you're a snare, you're a shadow, you're twilight and star burn and shade," before going on to add: "You're a handsome groom, a loving father, a haunted stairwell."