A franchise set to be launched by Guy Ritchie's King Arthur: Legend of the Sword has reportedly been scrapped after the film flopped at the box office.
Made on a budget of $175million, not including marketing and other costs, the film, which stars Sons of Anarchy's Charlie Hunnam in the title role and David Beckham in his first speaking role in a film, took in a meagre $15.4m in the US box office and $29.1m in the rest of the world on its opening weekend.
Production on the project began in 2014, with the original release date set for the summer of 2016.
However, the release was pushed back to May 2017 to allow for re-shoots by director Ritchie after underwhelming test screenings.  
According to The Hollywood Reporter, it is likely the film could lose $150m overall, but Warner Bros. have disputed the size of the loss.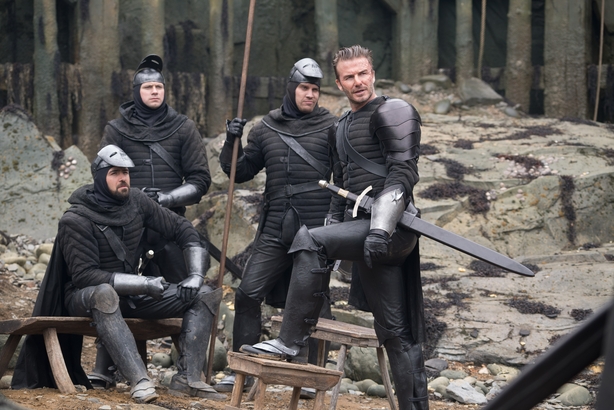 There could be an even potentially bigger loss for Warner Brothers, who had initially planned a six-film King Arthur series, focusing on Lancelot, Guinevere, Merlin, and the mythical sword Excalibur.
That plan is now dead in the water and Warner Bros executive Jeff Goldstein recently admitted that "the concept missed", adding that "we're very disappointed".
Analysts say that the lack of star power in the movie coupled with a poor script and the 'wrong' director contributed to the movie's failure to resonate with audiences.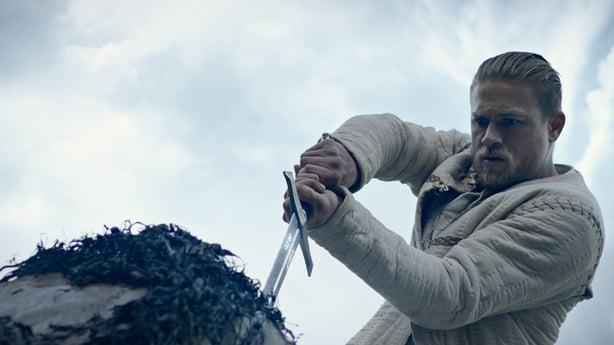 Reviews so far for King Arthur: Legend of the Sword have been universally unkind, including our own review which described it as "utterly mind-numbing" and "frequently confusing."
Last week the stars of the film turned out for its European Premiere in London.
Have a look at our red carpet report, including interviews with director Guy Ritchie and star Aidan Gillen.
We need your consent to load this rte-player contentWe use rte-player to manage extra content that can set cookies on your device and collect data about your activity. Please review their details and accept them to load the content.Manage Preferences