Bono has said US President Donald Trump is not welcome to attend U2's Joshua Tree tour.
The U2 frontman has banned Trump from the band's shows, but he doesn't have an issue with his supporters coming along.
"People who voted for Trump are welcome here, but he's not," Bono told the Irish Mirror.
He repeated his point to the Irish Independent. "Trump's supporters - the people who voted for Trump - are welcome at U2 gigs in America, but Donald Trump himself is not welcome at U2 gigs in America. I welcome his supporters. But him? I don't want him here. A person like that."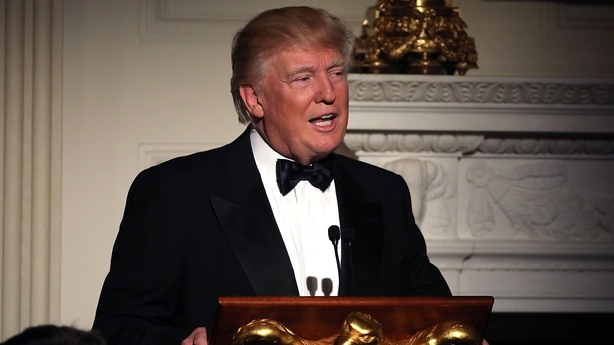 U2 are currently celebrating the 30th anniversary of their landmark album The Joshua Tree with a tour, and after so many years on the road Bono revealed that he is now more of a home bird.
"We have become somewhat domesticated animals. I don't think that was natural for me, I was a person who slept on Gavin Friday's couch, I've been moving since I was in my teens," he said.
"For me, a band was a replacement for the family I didn't feel I had, and then the wanderlust came with it. Wherever we go, wherever we are that's where it is. Only recently I realised I had a home and it was Dublin."