Ronan Keating and his wife Storm Uechtritz have dipped into the bumper book of rock star baby names and named their newborn son Cooper Archer.
The former Boyzone singer made the announcement on Friday, just a day after the birth of the most recent addition to his family.
Keating, who also has three children from his previous marriage to Yvonne Connolly, met his second wife Storm, who is a blogger and designer, when the pair worked together on Australia's X Factor.
They married in 2015 in a spectacular wedding in Scotland with Ed Sheeran entertaining guests at the reception..
Sharing a first photo of his new son on Thursday, Keating wrote: "Incredibly excited to announce the arrival. We're all bursting with love for the newest little member of our family!
"Feeling very blessed to be daddy to this little man and the luckiest man in the world to be husband to such a strong, loving and warmhearted woman and add to my beautiful family."
On Wednesday, Storm shared a snap of her hospital bag, packed with all the essentials for herself and the baby.
"They say to have it ready just in case... #planfortheunexpected," she captioned the picture, suggesting her labour might have been a quick one.
While this is Storm's first child, Keating is already dad to Jack, Missy and Ali from his previous marriage Connolly.
His children have been saying hello to their new half-brother with Jack and Missy sharing the family moment on Instagram.
Missy's snap shows the three looking adoringly at the new arrival with the caption 'Welcoming the newest Keating X."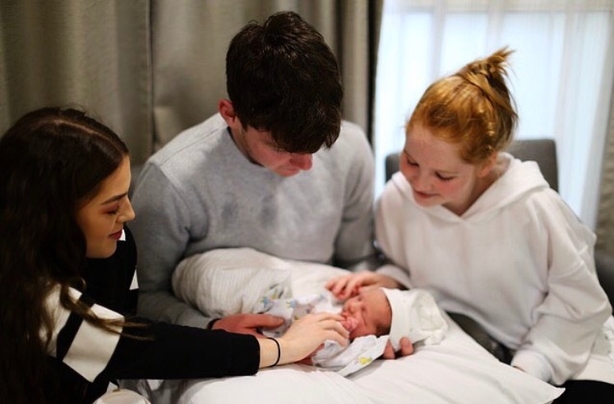 Jack also shared a very cute picture of himself and the new arrival saying "Welcome to the family bro."