Harrison Ford has said he approves of Alden Ehrenreich's casting as a young Han Solo, adding that it will be 'a little weird' seeing someone else play the part he made famous in the Star Wars franchise.
Hail, Caesar! and Rules Don't Apply star Ehrenreich was cast to take on the role of a young Han Solo, and he has met with his predecessor Ford who described him as "a wonderful guy" and a "very good actor."
Speaking with Star Wars creator George Lucas for The Star Wars Show, Ford said of the spin-off, "Of course I'll be watching it a as a fan, but it will be weird... It'll be a little weird...
"I've met the fella who's gonna play the younger Han Solo. Wonderful guy, very sweet, and a very good actor. So I'm delighted in the choice."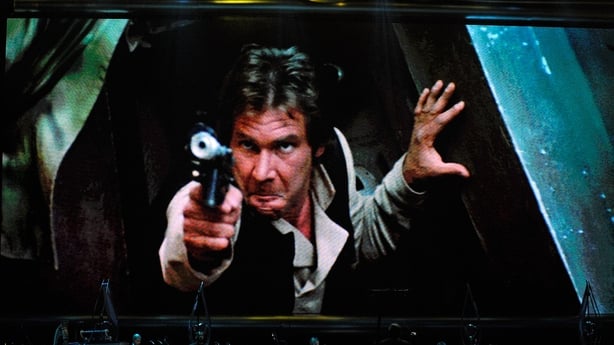 The standalone Han Solo film follows Star Wars movie Rogue One and focuses on the early years of Han Solo and his sidekick Chewbacca in the lead up to the events of Star Wars: A New Hope, including their early encounters with Lando Calrissian, who will be played by Donald Glover.
27-year-old Ehrenreich has reportedly signed on to star in three films.
"There is a real sense of excitement around the Han Solo movie and its potential," a source told the NY Daily News. "Given that Han's early adventures do not need to be tied to the Empire, it leaves storylines open with the opportunity to really give fans something different."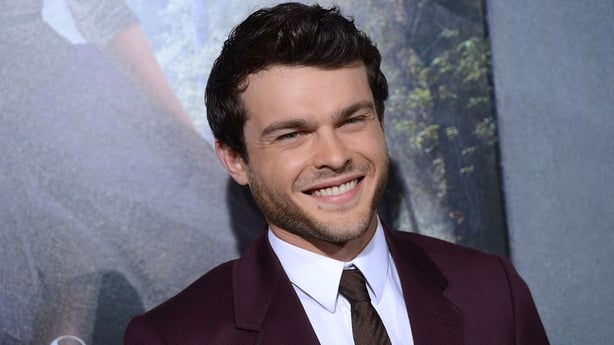 They added that because the spin-off prequel will allow Disney to "explore new galaxies and crazy adventures" with a "wide array of new characters" there is potential there for more than one big screen outing.
"They feel that his character has the right potential to become a central figure in several movies. They're keeping things under wraps at the moment, but the deal is that he has signed for at least three movies," they said.
The film is set to hit cinemas in May 2018.