Great British Bake Off fans have reacted with humour, horror and everything in between to the first official photo of the show's new judge and presenter line-up.
Judge Paul Hollywood has stayed with the hit show for its move from the BBC to new home Channel 4, where he will be joined by veteran TV cook Prue Leith.  
Good things come to those who bake.
The Great British Bake Off. Coming soon to Channel 4. #GBBO pic.twitter.com/TjzpcfxrSx

— British Bake Off (@BritishBakeOff) April 13, 2017
Qi presenter Sandi Toksvig and The Mighty Boosh's Noel Fielding are taking over as hosts from Mel Giedroyc and Sue Perkins who, like former judge Mary Berry, chose to stay with the BBC.
The new line-up's first series together is due to air on Channel 4 in the coming months, when viewers will find out if the quartet really can have their cake and eat it.
Fans - currant (sic) and former - of the show have certainly been on a roll since the photo was released.
 
Having seen this being advertised as coming soon on Channel 4, the apocalypse better hurry up. #GBBO pic.twitter.com/3MhETBECAg

— Daniel Pashley (@eurodan) April 13, 2017
Me when I saw the new #GBBO team pic.twitter.com/zPekcaZaom

— Arnar Pétursson (@arnarpeters) April 14, 2017
Give them a chance, they might be quite good #GBBO

— Helen 😊🌹🐇 (@maeday05) April 14, 2017
when you see something in a recipe book vs when you try and bake it yourself #GBBO pic.twitter.com/6xX7vataS3

— beck (@sunshineridley) April 14, 2017
Can't believe ABBA are the new hosts of Bake Off. #GBBO pic.twitter.com/YMB3iqagZL

— Ray Bradshaw (@comedyray) April 14, 2017
S.O.S. #GBBO #bakeoff pic.twitter.com/jlYmd5DpTr

— Laura Southall (@LauraSouthall) April 14, 2017
Can't believe I'm saying this but I think it's a brilliant line up and will actually work in its own Channel 4 kind of way #GBBO pic.twitter.com/sJfC8kJj6i

— Jan Silverman (@jansilverman) April 14, 2017
Suddenly 2015 seems such an innocent time before the #gbbo breakup, before Trump and before Brexit. Ahh those were the days my friends 😰 pic.twitter.com/TtjSQ5MxZ4

— Zoe Melarkey (@zoemelarkey) April 14, 2017
I'm really excited to see where they take it! I think @noelfielding11 & @sanditoksvig are both fab entertainers. Firmly in the🖒camp! #GBBO 🍰 https://t.co/GXgnIaQGGf

— Emilie Fellingham Ⓜ️ (@efellingham) April 14, 2017
Hey @BritishBakeOff, I took the liberty of fixing that photo for you... #GBBO. pic.twitter.com/VSJYTtRPMJ

— Jamie Hough (@jmehough) April 14, 2017
Good to see real comedians in the line up. I'll only miss MB #GBBO

— Declan Tobin (@DecTob) April 14, 2017
Nice to see The Corrs still gigging #GBBO pic.twitter.com/uzDaBfDZnM

— Richard Sandling (@squat_betty) April 14, 2017
When Dad introduces you to his other family... #GBBO pic.twitter.com/vaB0WSXFY5

— Danny Hayes (@thedannyhayes) April 14, 2017
When she was confirmed as new judge last month, Leith said the "real stars of the show" are the amateur bakers.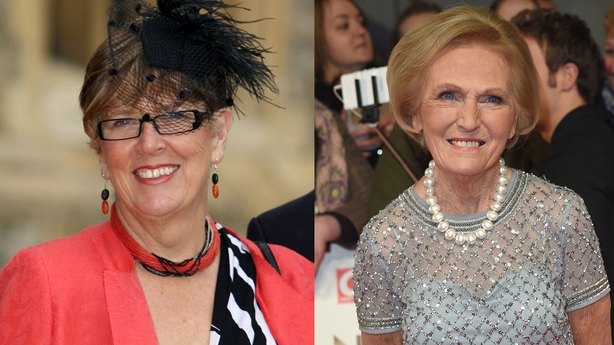 The former Great British Menu star had previously told the Press Association that she didn't "want to do a Chris Evans", referencing the ex-Top Gear presenter's unpopularity on the rebooted motoring show following the departure of the original presenters.
Her colleague Hollywood said he "could not be more delighted" about the show's newcomers.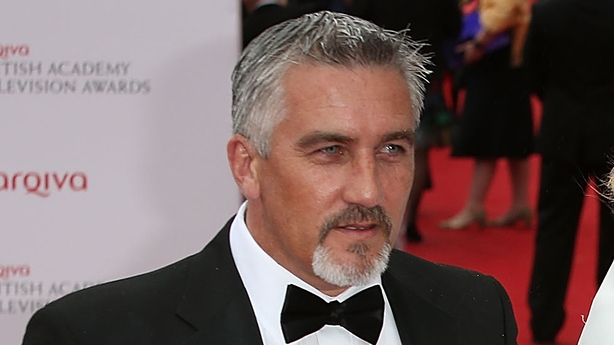 "Prue is a hugely respected culinary legend and Sandi and Noel are warm and utterly hilarious," continued Hollywood. "I cannot wait to get back in the tent with the bakers."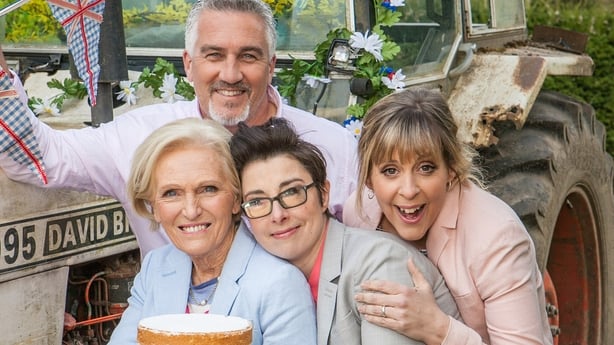 The Great British Bake Off moved from the BBC after it was sold by Love Productions last year following a highly successful seven-series run. The BBC said it could not afford to keep the hit programme after Channel 4 signed a three-year agreement with Love Productions.
Eighty-two-year-old Berry is now set to host a new cookery series on BBC Two.