There's a sitting room showdown on All Round to Mrs Brown's on Saturday night when Finglas' most famous mammy tells TV tough guy Ross Kemp to come and have a go if he thinks he's hard enough.
Having kissed James Blunt and Kaiser Chiefs' Ricky Wilson in the past two weeks, Agnes decides to get physical in a different way with documentary maker and former EastEnders star Kemp when he joins her, comedian Kevin Bridges and Bridges' mother Pat in the front room.
I'm on #AllRoundToMrsBrowns this Saturday, 9.15pm with @SteveBackshall, @kevinbridges86 & @PixieLott. Great show, lovely people @artmbtv! pic.twitter.com/xHcZVJ58Vd

— Ross Kemp (@RossKemp) April 6, 2017
When daughter Cathy asks Kemp about survival skills he's picked up in the world's danger zones, Agnes chimes in with: "Give us a demonstration. Here! Come 'round here. Show me!"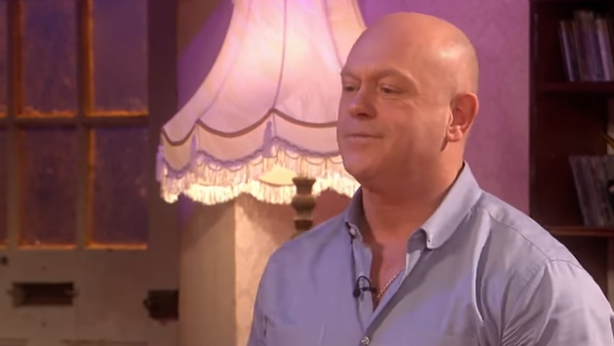 As Kemp gets ready to display his skills, Agnes says: "I have to warn you, Ross, I am trained" before choosing a "fully-loaded banana" by way of a weapon.
You can find out what happens next on All Round to Mrs Brown's on RTÉ One and BBC One on Saturday at 9.15pm.
And if you can't wait that long, check out the clip below: