When Dublin-based rockers Otherkin take to the stage to support Guns N' Roses at Slane this May, it will be a lifelong dream come true for lead singer and local boy Luke Reilly.
The Slane resident and his band will line up alongside Royal Blood and Mark Lanegan for the massive show on May 27, and 25-year-old Reilly has been savouring the chance to play the Boyneside venue since he was a boy.
Speaking to RTÉ Entertainment, he said: "I'm from two kilometres down the road so I've seen a lot of Slane shows - ever since I was old enough to get in.
"I saw Red Hot Chili Peppers there in 2003, that was a legendary gig with Foo Fighters, QOTSA, PJ Harvey and Feeder on the bill. I saw the U2 gigs there back in 2001 and I even saw Madonna at Slane.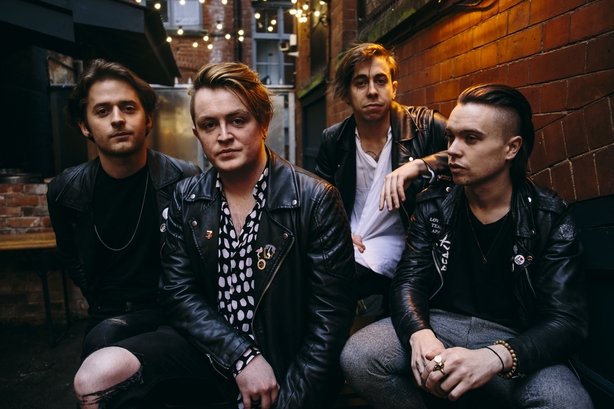 "I remember telling my brother that one day I'd play Slane. I remember years ago standing in my cousin's bedroom in Toronto and he is the biggest Guns N' Roses fan ever and I remember seeing all his posters and Guns' records and I said that one day I'd play Slane."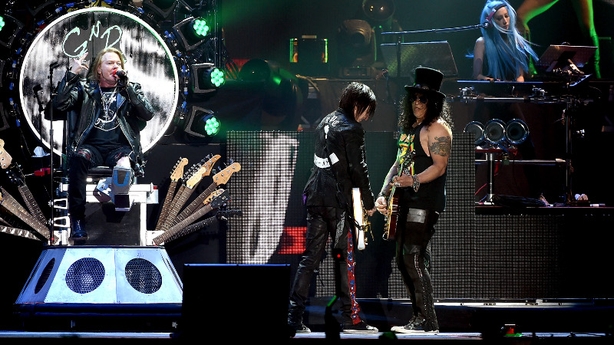 Otherkin first heard that they'd landed the prestigious support slot for the show a few weeks ago,
"It was hard to keep it to myself," says Reilly. "I told my family and my girlfriend and the band. It was hard to keep it a secret. It's a king of surreal feeling."
The Slane gig will see Guns N' Roses return to the venue for the first time since their show there in 1992 and unsurprisingly, Reilly is a lifelong fan of the band. "I even liked Chinese Democracy." he laughs.
"I heard about the last Dublin show and the ruckus with Axl but for me that's part of his dynamic as a performer. This Slane show is going to massive for them and historic too so I am very interested to see what they're going to do."
Otherkin are not the only Irish band to have played support to Guns N' Roses at Slane. When G N' R last played there in 1992, Kilkenny rock act My Little Funhouse were on the bill - along with Faith No More - and they went on to appear in Guns N' Roses' video for November Rain.
This won't be the first time Otherkin have played big stages in front of large audiences. They've appeared at Download and Reading and Leeds in the UK and made their European festival debut at Eurockeennesin in France. They also supported Red Hot Chili Peppers at Belsonic in Belfast last August.
INSANELY EXCITED TO ANNOUNCE THAT WE'LL BE SUPPORTING GUNS 'N' ROSES AT SLANE CASTLE. 2017, YEAR OF THE 'KIN xx pic.twitter.com/kSgsa5VFHL

— OTHERKIN (@OtherkinOK) April 4, 2017
Otherkin will release their debut album later this year and Reilly is promising a "lean and mean" garage rock record. "We want to make a short, sweet album full of guitar bangers," he said. "There will be very few overdubs and nothing on it that you wouldn't hear on our live show. It will have a live feeling."
Speaking on Tuesday morning about the additions to the line-up, Lord Henry Mountcharles of Slane Castle, said: "I am delighted with this line up. Royal Blood is a really exciting act and I am thrilled they are on the bill. The local connection with Otherkin is special."
Brighton based duo Royal Blood released their self-titled debut album in 2014 and it went to Number 1 in Ireland. American grunge star and former Screaming Trees frontman Mark Lanegan's new album Gargoyle is set for release on April 25..
Guns N' Roses' sold all 80,000 general admission tickets for their Not In This Lifetime Slane show when they went on sale last December. Promoters MCD say there a limited number of VIP Castle Compound tickets still available.
Alan Corr @corralan