Harrison Ford will not face any penalties over mistakenly landing his private plane on an airport taxiway.
On February 13, the 74-year-old Star Wars star had been instructed to land on a runway at John Wayne Airport in Orange County, California but mistakenly aimed for a taxiway instead.
His plane, a single engine Husky, passed over the top of an American Airlines Boeing 737 with 110 passengers and a six-person crew on board.
The audio from the near-miss plane incident was recently released, with the acting legend describing himself as a "schmuck" for landing on a taxiway.
The Indiana Jones actor's lawyer Stephen Hofer said in a statement that the Federal Aviation Administration (FAA) would not fine Ford and the actor would retain his pilot's licence without restriction.
The FAA confirmed it had concluded its investigation into the incident.
Hofer said Ford co-operated with investigators, has been a licenced pilot for more than 20 years, and has never been the subject of an FAA enforcement action.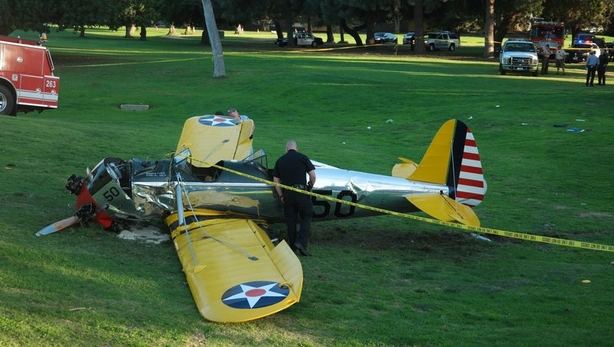 Ford, who is a vintage plane collector, has been involved in a series of crashes over the years.
In 2015, the Indiana Jones star crash-landed a World War II-era airplane after the engine failed. The plane crashed into a golf course in Santa Monica and Ford suffered head injuries and a broken arm.
He also crash-landed a helicopter during a flying lesson in Ventura County, California in 1999 and, a year later, his Beechcraft Bonanza scraped the runway during an emergency landing in Nebraska.