George Clooney says he is prepared for the birth of his children because he knows ''swaddling'' and revealed he is looking after his pregnant wife Amal by making her lots of tea.
The 55-year-old actor and his partner are set to welcome twins into the world this summer and George admits he has no qualms about the new arrivals.
''I know swaddling. I know what I'm in for.''
In the meantime, George feels he can't do anything to help except make human rights lawyer Amal all the tea her heart desires.
"She is amazing," he told Extra Online. "I don't have anything to do. There is nothing I can do to help, but make tea and stuff."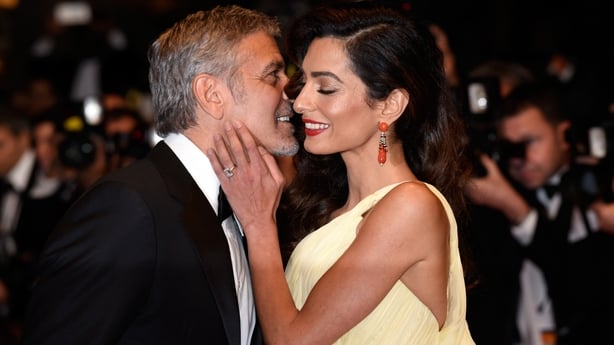 Last month, Clooney revealed that he and Amal have decided to restrict their travel to avoid 'dangerous' countries while she is pregnant with twins, saying they need to be more "responsible".
Speaking to French publication Paris Match, he said: "We decided to be much more responsible, to avoid the danger.
"I won't go to South Sudan anymore or the Congo, Amal will no longer go to Iraq and she'll avoid places where she knows she isn't welcome."
The couple tied the knot in an intimate ceremony at the Aman Canal Grande luxury resort in Venice, Italy in 2014. They were married by Clooney's friend Walter Veltroni, the former mayor of Rome.