Reese Witherspoon got a pleasant surprise when she got the results from a genetic test and discovered that...she's Irish!
When appearing on Conan O'Brien's chat show on Tuesday (March 21), the Big Little Lies actress was full of beans as she revealed the news.
Tune in to #Conan tonight, y'all! I might have something to say ... 😉⭐️ @TeamCoco @TBSNetwork pic.twitter.com/DQaTuPoX2A

— Reese Witherspoon (@RWitherspoon) March 22, 2017
"I called your producer on the way here in the car because I was every excited.
"I did one of those genetic testing things and I found out that I'm 63 percent Irish. I had no idea. I had no idea! I thought I was Scottish and Welsh. It turns out my parents are just full of s**t, I guess. But now I'm Irish," she exclaimed.
"It just makes so much sense," the clearly ebullient star continued. "I'm a really good drinker. I love St. Patrick's Day. Potatoes are delicious. I'm looking forward to meeting all my cousins."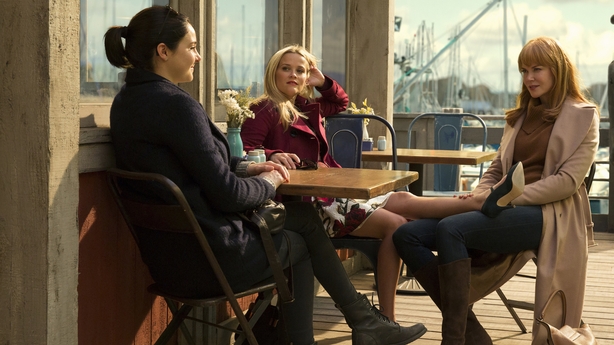 O'Brien interjected jokingly, "No, no - you don't want to meet those people," with Witherspoon responding to the TV host, "You and I are probably related!"
She then broke out her best attempt at an Irish brogue saying, "Now I get to say things like, 'It's in me genes! I love that Conan' O'Brien; he's such a nice fella."
"You're kind of like a giant leprechaun," she added jokingly.
O'Brien wasn't to be outdone with Witherspoon's discovery, and revealed that he had traced his own genealogy and found out he is 99.8 per cent Irish.
"I think I'm more Irish than people living in Ireland," he joked. "I looked into it and I was like, 'That means I'm inbred!'"
We're not too sure Meathwoman Sharon Horgan will be too impressed with Witherspoon's questionable Irish accent. The Catastrophe creator is currently writing a movie for the Oscar-winning actress after Witherspoon saw her series Pulling.
"Reese set up her own production company specifically to create better roles for women because she was fed up with getting sent scripts where she was some funny guy's girlfriend. She saw Pulling and that's why we hooked up," Horgan told Red magazine.