Fair City has responded to an online petition campaigning to free the character Katy O'Brien (Amilia Clarke Stewart) who has been under lock and key for the past eleven months insisting that if they rushed the story it would not have done it justice.
The petition, which has received over 6000 signatures, was set up by soap fan William Thomas, who has clearly had enough of the kidnapping plot declaring it "tedious" and demanding that Fair City writers "end this story as soon as possible!"
Thomas said: "Last May a girl called Katy O'Brien went missing in a soap called Fair City in Ireland. We eventually found out in September she was being held captive by a masked man and then it was revealed to be the most obvious person called Ciaran.
If Fair City don't free Katy soon I'll drive out to Montrose and do it myself !! #freekaty #FairCity @RTEOne

— Mairead Ronan (@cocomairead) March 21, 2017
"Ciaran was introduced a few episodes just before Katy went missing and almost became part of the O'Brien family. He instantly became part of the community after getting a job off Paul Brennan. We later found out he also rents his own garage where he fixes motorbikes.
"He also rents a house in Dublin. For a signal man this is a lot of money. Whilst feeding/clothing a girl he's keeping looked up. Anybody who watches the show knows how tedious this is becoming. I could write so much more. Ciaran got a woman pregnant and is living with her and her brain damaged sister who knows about Katy but she can't remember.
"Fair City writers need to end this story as soon as possible!"
The petition is causing quite a stir online with viewers taking the opportunity to air their feelings on the storyline.
Anne Anderson said: "This storyline is getting very frustrating , it just seems to be going no where."
Sinead McDonagh added: "I am signing as its going on for so long as it needs to stop. Please stop and just let Katy go."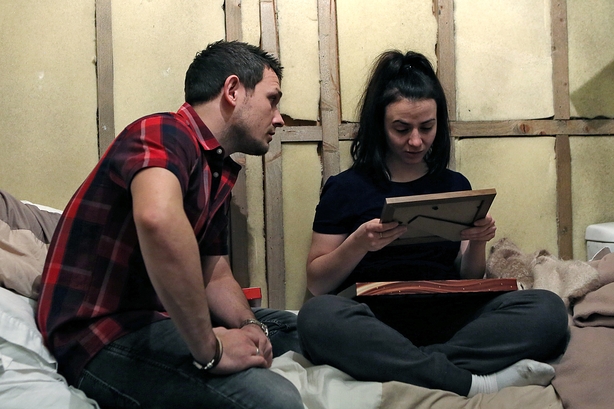 In response a spokesperson for Fair City said: "Drama, by its nature, deals with a wide variety of topics, from the whimsical to the more sobering.
"While this particular story is taking time to unfold, it allows us to explore different facets of the drama and how it impacts each of the characters involved from Katy herself, to Ciaran and the family and friends left behind.
"To have hastened this story would not have done justice to the ramifications of such an act upon everyone it touches."
Speaking to RTÉ Entertainment previously Ward explained: "I know people will wonder why Ciarán has done this... but believe me, the guy has his reasons."
Just caught up on last night's Fair City, think @JohnnyWard7 has to be the most lovable bad boy to grace my telly ;) #LoveHim

— Mandy Beggy (@MandyBeggy1) March 22, 2017