Actor Johnny Ward, who was revealed as Katy's kidnapper in Tuesday night's Fair City, has said there is much more to his character Ciarán's actions than meets the eye.
"I know people will wonder why Ciarán has done this... but believe me, the guy has his reasons," said Ward after fans had been given the answer to one of the biggest whodunits in the show's history.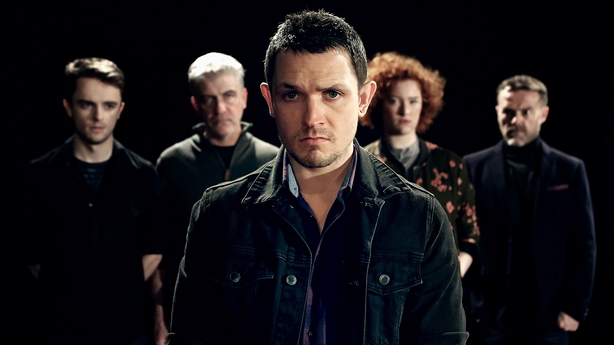 Tuesday's tension-filled episode saw Emmet attack Tommy in a bid to get information about Katy - but Tommy wasn't the kidnapper.
Later, with Emmet's mind in turmoil, Ciarán asked him if he had any updates on Katy. After Emmet left the kitchen, Ciarán took Katy's scarf and his own smartphone out of his bag. Keying in a password, he watched footage of Katy alone in her 'room'.
Ward said he has been gobsmacked by the response to the storyline.
"I honestly haven't been able to go anywhere without people asking me where Katy is," he revealed. "Even when I went to Hampden Park in Scotland recently to see Celtic play Rangers, so many Celtic fans were asking me, 'Where is Katy?'
"It really is a storyline that has gripped the viewers. I am truly blessed to be working with such incredible writers, directors and actors and I am honoured to be part of something so special."
Here's some of what the fans said afterwards:
That smirk at the end by Ciaran was horrible... very convincing #faircity #whohaskaty

— Fair City Fans (@faircityfans) November 8, 2016
Still sweating after fair city 😂😂 #whohaskaty

— Tessa (@_TessaKeane) November 8, 2016
Fair city what a belter of an episode 😱😱

— Linda H (@LindaMHennessy) November 8, 2016
So Ciaran has Katy and my life is a L I E #FairCity

— t'challa (@TheHulkOffic) November 8, 2016
Poor old Tommy was channeling Liam Neeson tonight!! His investigating got him a hiding though 🤕🤕🤕#FairCity #whohaskaty pic.twitter.com/UnjIB8MSbq

— Diane Byrne (@dianebyrne121) November 8, 2016
#FairCity unreal tonight. Knew it was Ciaran all along.

— Steve Stunbridge🇬🇧 (@slipystevie) November 8, 2016
The actor that plays Emmett was excellent tonite #FairCity

— (((Colin))) (@CoHesl) November 8, 2016
I mean first Fair City reveal Ciarán's the kidnapper, then ASTI calls off the strike. If Trump wins the election I'm fucking done.

— Aoife James (@aoife483_) November 8, 2016