Pat Adams, the 87-year-old George Clooney fan who has made headlines around the world after the actor paid her a surprise visit for her birthday, has said she wouldn't mind if his Ocean's Eleven co-star Brad Pitt popped in to help her celebrate her 88th next year.
Pat, who lives at the Sunrise of Sonning Retirement and Assisted Living Facility in Reading in the UK, was relaxing on Sunday when Clooney arrived unannounced at the door with a bunch of flowers and a birthday card in his hands. Fifty-five-year-old Clooney and his wife Amal own a house near the facility in Berkshire.
"I looked up and suddenly there was George. George Clooney," Pat told Sky News on Tuesday. "I couldn't believe it. I thought, 'Where did you appear from?'
"It was just lovely. I think he's a lovely man. I've had a lovely day. It's just been absolutely wonderful."
But when asked by presenter Kay Burley if she would like any other A-lister as a visitor, Pat revealed some divided affections.
"Well I don't think anyone can top George Clooney," she replied, before adding, "but Brad Pitt would be nice as well! I mean, you never know who might pop in!"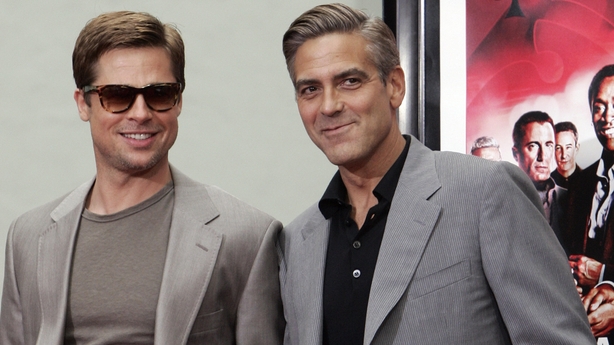 Pat said she thought she was "having a turn" when Clooney appeared in the room beside her.
"It just felt wonderful," she recounted. "Who'd expect George Clooney to appear out of [the] blue? I didn't. He's a charming man and it was just lovely."
The card she received from Clooney, reads: "Pat, I thought you'd like some flowers. With love, George."
"If he's on the TV I will switch it on," added the birthday lady. "And I just think he's a handsome man. He does a lot of good and I just like him and that's all there is to it, really."
"I don't think anyone can top George Clooney, but Brad Pitt would be nice," 87-year-old Pat Adams talks about her surprise visit pic.twitter.com/bWori9s5Tw

— Sky News (@SkyNews) March 21, 2017