Irish film fans took Beauty and the Beast's invite to Be Our Guest to heart over the bank holiday when Disney's live-action remake of its animated classic took over €2.2m to set a new record for an opening three-day weekend.
The film, which stars Harry Potter's Emma Watson and Downton Abbey's Dan Stevens in the title roles, took over €755,000 on St Patrick's Day, followed by over €725,000 on Saturday and €726,000 on Sunday.
Beauty and the Beast has already earned over $174m in the US and $357m globally. Industry analysts are now predicting that the film will take over $1bn to join the likes of Avatar, Titanic, Star Wars: The Force Awakens, Harry Potter and the Deathly Hallows - Part 2 and Frozen in the most exclusive of box office clubs.
#ThankYouIreland pic.twitter.com/9l9KS3SO8V

— Disney Ireland (@DisneyStudiosIE) March 20, 2017
The film has also made history for having what director Bill Condon has described as an "exclusively gay moment in a Disney movie".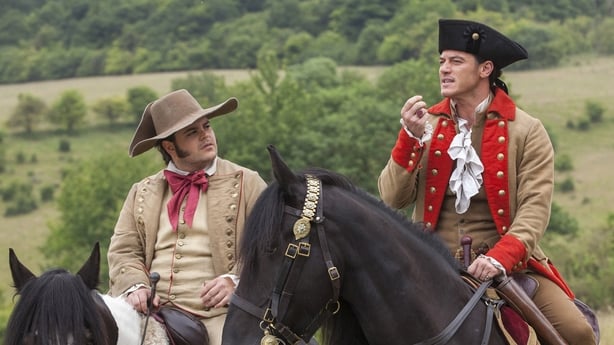 The ground-breaking gay scene involves American comedic actor Josh Gad's character, manservant Le Fou, who is confused about his sexuality and finds himself attracted to Gaston, played by Luke Evans.
Speaking to Attitude magazine earlier this month, Condon said: "Le Fou is somebody who one day wants to be Gaston and on another day wants to kiss Gaston. He's confused about what he wants."
"It's somebody who's just realising that he has these feelings," he continued. "And Josh makes something really subtle and delicious out of it.
"And that's what has its pay-off at the end, which I don't want to give away. But it is a nice, exclusively gay moment in a Disney movie."
The film has been pulled from cinemas in Kuwait because of censors' concerns about the scene in question.
A board member of the predominantly Muslim country's National Cinema Company - which runs nearly all of Kuwait's cinemas - told the Associated Press that an edited version of Beauty and the Beast may be back on screens later this week.
However, Disney cancelled the release of the film in Malaysia last week after refusing to cut the scene for censors.