Boyband member Dayl Cronin has been voted off Dancing With The Stars after a tightly-fought semi final on Sunday night full of Double Dances and high drama.
Aidan O'Mahony, Aoibhín Garrihy and Denise McCormack now go forward into next week's grand final as the battle continues for Ireland's top dancing celebrity.
Speaking to RTÉ Entertainment after his elimination, an emotional Dayl, a member of boyband Hometown, said: "I actually am feeling happy that I got this far. To get to the semi final is amazing. To be here and to get this far has been an amazing experience.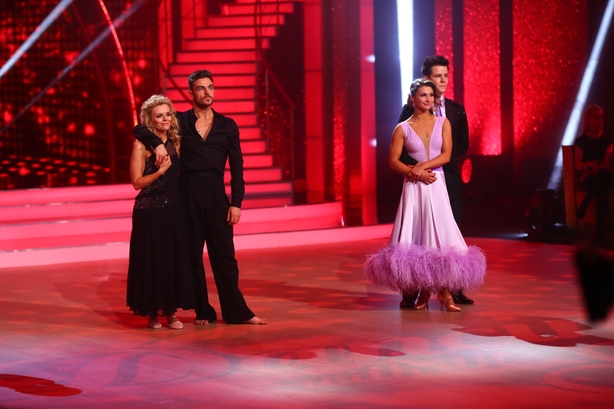 He added: "I just want to say thank you so much to all of my fans and the people who voted. If it wasn't for them I wouldn't have gotten this far. I'm sorry if I let them down tonight.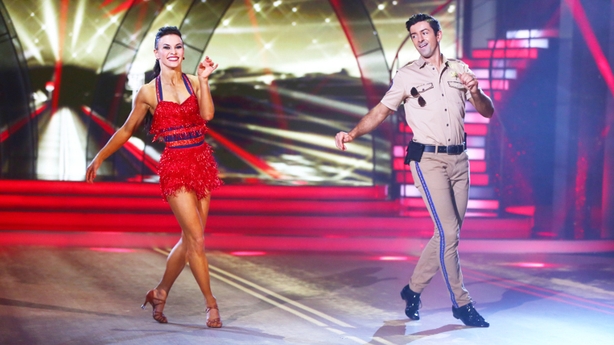 "I'm definitely going to continue dancing. Me and Ksenia are actually dancing in the Junk Kouture final on April 7 - so I'm looking forward to that. God only knows what's going to happen after that but I'm going to keep on dancing."
Dayl is a legend-& the first people he thanked were his parents...always spoke so proudly of them. 👏👏#ClassyYoungMan #BrightFuture #DWTSIrl

— Des Cahill (@sportsdes) March 19, 2017
Former Fair City actress Aoibhín was top of the judges' leader board on Sunday night after she scored a perfect 60 points for her two dances. Denise came in second place with 55 points, Dayl with 54 points, and Aidan with 44 points.
However, once the public vote was combined, Dayl and his dance partner Ksenia and Denise and her dance partner Ryan found themselves in the bottom two. With judge Julian saving Denise and Brian saving Dayl, the deciding vote lay with Loraine who saved Denise and Ryan.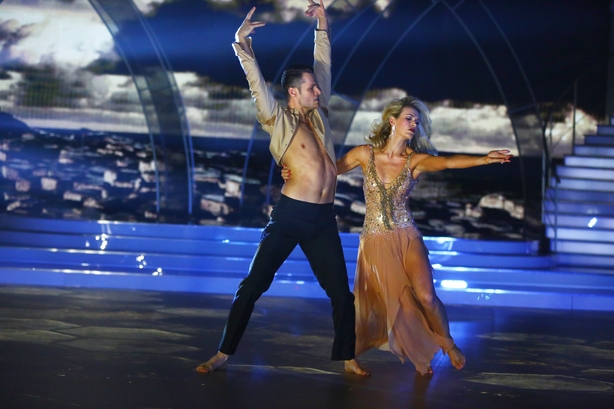 Dayl also paid tribute to his mother, his family, his friends, Hometown manager Louis Walsh, and Ksenia, describing her as "the best dance partner you could imagine."
Dayl also told RTÉ Entertainment about his bromance with Kerry footballer and DWTS rival Aidan O'Mahony.
"People would think that with his GAA background and my boy band background that we wouldn't get along but we are literally the best of friends," he said.
"We are kind of in the same place - we both like going to the gym and we both like to eat healthy. I can guarantee we will be friends for life.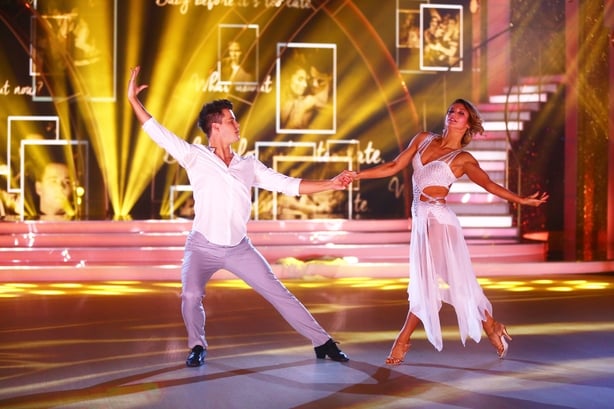 He also said that his favourite moment during his 11 weeks on the show was the Viennese waltz. "Some people may find that surprising as it was totally out of my comfort zone.
"There was just something about that dance I loved. Jive was kind of me and so was Charleston but the Viennese Waltz was just totally new to me - different frames and moments. I just really enjoyed the routine.
Dayl also revealed that Louis Walsh texted him every Sunday after DWTS. "He watches the show and says I'm doing amazing. He's been helping me out throughout the whole competition and he's still helping me.
"I can't thank him and Liam McKenna, my tour manager from my Hometown days, enough. They've both been amazing."
In a post on his Facebook page on Sunday night, Dayl said: "I just want to start off by saying thank you, every single one of ye, if it wasn't for ye I wouldn't have gotten this far! So massive massive thank you to every single one of ye. 
Please read ❤️https://t.co/L8tc6z7YPm pic.twitter.com/yIXk0LYgJs

— Dayl Cronin (@CroninDayl) March 19, 2017
"I have had the best experience of my life on this show. It really has changed my life (as cringe as that sounds lol). Massive thank you to my wonderful dance partner, Ksenia you have been amazing and I couldn't have asked for a better dance partner.
"As you would say "It's been emotional" Finishing this off again by saying from the bottom of my heart, Thank You. Thank you to everyone. Much love."