As we celebrate all things Irish this St Patrick's Day we shine a light on the Irish stars of tomorrow in film, television, music, fashion, social media, theatre and literature. They are definitely the ones to watch this year.
Movies: Seána Kerslake
What a difference a year makes. Last March the name Seána Kerslake wasn't ringing bells with too many people but how things have changed come 2017. For a newcomer to get one brilliant breakout role is really something, to have two, well...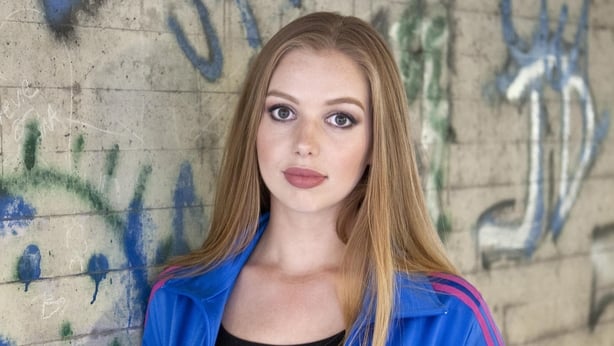 First came A Date with Mad Mary, a beautifully observed study of a misfit sifting through the mess she's made of her life - and trying to find the courage to chart a new course. From the film's opening scene, where we walked in on Kerslake's character as she was about to be released from prison, it looked like the Dubliner could have that 'lightning in a bottle' screen presence. Within five minutes there was absolutely no doubt. This was a performance that mixed humour and heartache to perfection as Kerslake travelled from lonely best friend to own worst enemy and back again. The Galway Film Fleadh's New Talent Award was on the mantelpiece even before the movie's release last September.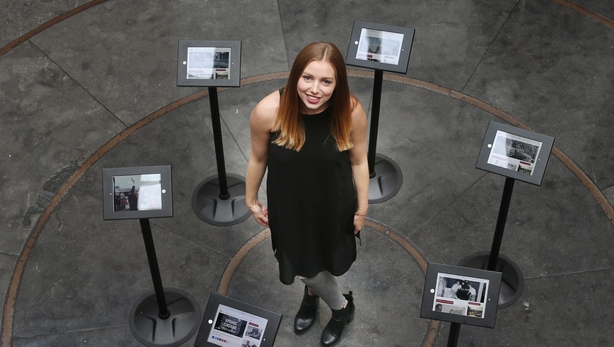 The autumn also saw the premiere of RTÉ2's Can't Cope Won't Cope, a coming-of-age series that gave Kerslake the opportunity to put some distance between herself and the hardchaw she had just played on the big screen. To say she has grabbed it is something of an understatement. While Can't Cope Won't Cope also explores female friendship falling apart at the seams, Kerslake's character Aisling has turned out to be a world away from Mary's street smarts - a wide-eyed (and legless) country girl for whom city life is just one big laugh. Until it isn't. A second series is in the works, so here's hoping for an even bigger emotional pay-off next time 'round.
And with the first season of Can't Cope Won't Cope recently picked up by BBC Three, it looks like Kerslake is about to join her fellow Irish actors on a very special honour roll: the one for best-kept-secrets who don't stay that way for very long. 
Harry Guerin
 
Music: Ailbhe Reddy/Montauk Hotel
Any greybeards out there hankering for the muted glory days of early nineties shimmer pop (think Pale Saints and The Sundays) will get all misty-eyed over the sound of Montauk Hotel.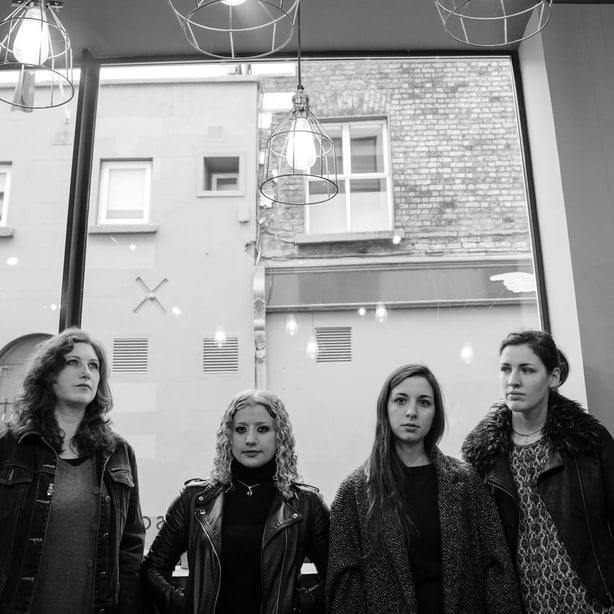 With an all-woiman line-up (that's Claudia, Shell, Aoife and Karima), the Dublin band's vapourous indie guitar married with strident vocals is a refreshing respite from the current overload of over-emoting Coldplay wannabes clogging up the Irish scene. This is delicately-spun and melodic stuff. Listen here. 
We need your consent to load this YouTube contentWe use YouTube to manage extra content that can set cookies on your device and collect data about your activity. Please review their details and accept them to load the content.Manage Preferences
Not exactly a new name but Dubliner Reddy is surely set to capitalise on the growing nods of approval for the way she splices folky ruminations with brutally honest lyrics and spectral arrangements. Already tipped by Record of the Day in the UK and much praised for her first single, Flesh & Blood, she's played Electric Picnic, Body & Soul, Other Voices, Hard Working Class Heroes, Knockanstockan and Spirit of Folk. 
Alan Corr
 
Television: Amy Shiels
That one-time little box we call television has been the catalyst for many careers over the decades – but these days are pretty much the best of times for the Irish.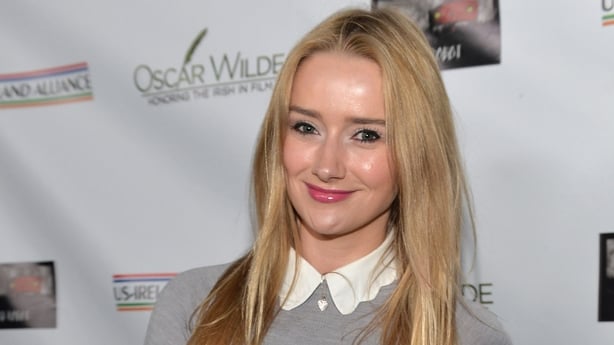 Last year Emmet Byrne garnered much attention for his role on the Amy Huberman-starring legal drama Striking Out, while on the international front, Patrick Gibson did his rising star no harm with a stint on Netflix drama The OA, which came on stream just before Christmas. And Jason O'Mara's added to his CV with his current stint on Marvel's Agents of SHIELD.
In 2017, the likeliest face belongs to Amy Shields. The Malahide actress has been around for a while, and has featured in TV shows and films such as Love/Hate, Casualty, Veronica Guerin and Cowboys and Angels.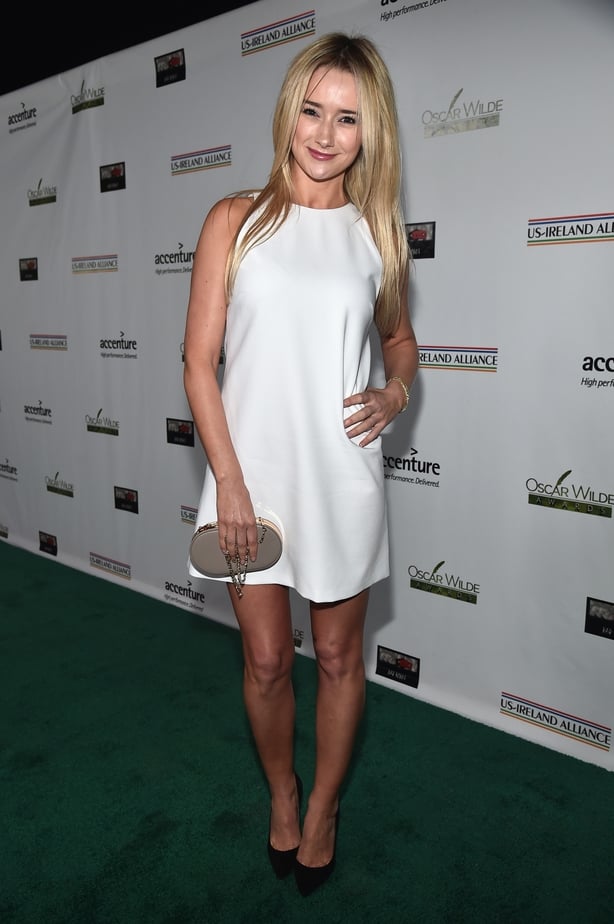 This year could see the 26-year-old making a major breakthrough Stateside as she's part of the star-studded revival of David Lynch's Twin Peaks, which will be one of the key TV events of 2017.
As well as being a really high profile show, Twin Peaks boasts a cast that includes the likes of Kyle MacLachlan, Naomi Watts, Monica Belushi, Amanda Seyfried: all good company for Shiels and her profile.
Tinseltown is notoriously difficult to crack, but Shiels also has her finger in the UK TV pie, starring alongside James Nesbitt in upcoming ITV drama The Secret, about a real-life murder conspiracy.
John Byrne
 
Social Influencer: James Kavanagh
Beginning his career in marketing working for the likes of Barry's Tea and Kerrygold, James Kavanagh set up his own food business Currabinny with his boyfriend William. They appeared on RTÉ's The Taste of Success and dream of opening up a cafe together. But this isn't why James has become a sensation in Ireland – he is the undisputed King of Snapchat and all of his social media platforms have a soaring number of followers.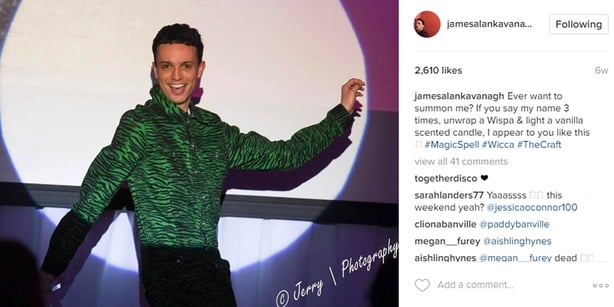 Documenting more or less every moment of his daily life on his Snapchat account (JamesKSnaps) his v gorge personality and glam lifestyle draw you in and you can never get enough. He's extremely watchable and is never short on providing a few laughs; somehow he even makes a trip to the shops entertaining.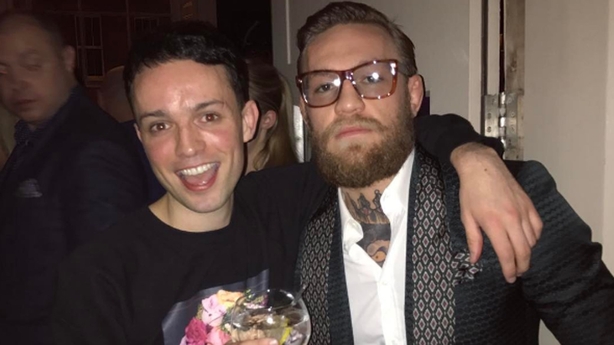 It isn't all just fun and games however; James uses his platform to make a difference and raise awareness about real issues. Every Tuesday is sex education day on James' Snapchat account where he speaks to his followers about the importance of STI checks and shares information.
Last year for Autism Awareness Month he conducted an interview with his 13-year-old nephew about what it's like to have Autism and it went viral for its heart with many grateful to the star for discussing the condition in such a positive and genuine way.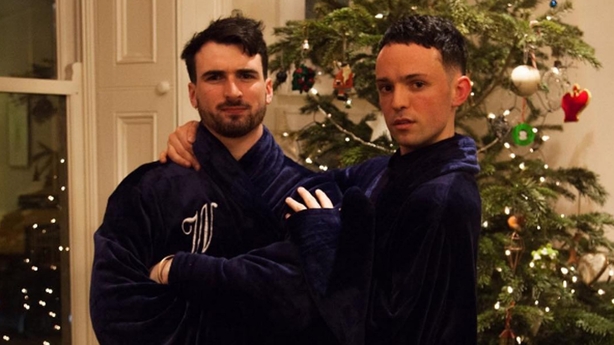 He's the brother of Conor McGregor's coach John Kavanagh and everything he touches seems to turn to gold and we're sure the sales of Wispas, mattress toppers and personalised fluffy robes have gone through the roof.
We love keeping up with James Kavanagh and can't wait to see what he does next.
Sinead Brennan
 
Fashion: Aideen Gaynor
Aideen Gaynor isn't long in the fashion game and has already displayed considerable talent, promise and a unique eye. The 22-year-old Brooklyn-born, Dublin-raised designer graduated from NCAD in 2016 and made a splash with her degree collection, Hard Boiled Wonderland.
She was chosen by Brown Thomas's fashion director Shelly Corkery as a 'designer to watch' and had her designs prominently displayed at the Brown Thomas Create exhibition.
Hard Boiled Wonderland was inspired by the novel of the same name and was notable for its mature and attention grabbing designs. The beautifully distinctive and dynamic pieces featured oversized silhouettes, modern floral prints and Victorian corsetry in quilted silk, neoprene and satin.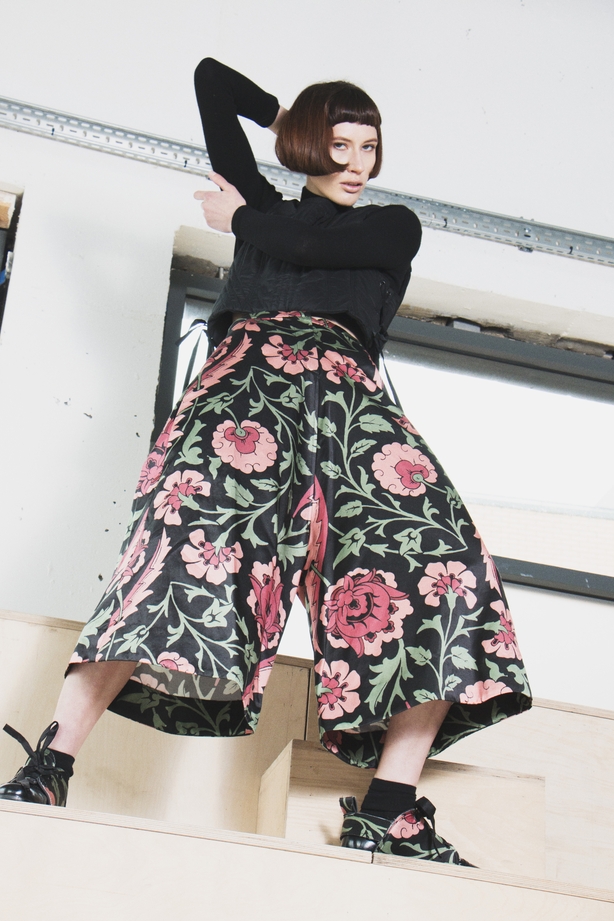 After winning the coveted Brown Thomas Designer to Watch bursary, Aideen went on to bag another honour, the Absolute Prize for the Most Creative Collection at the International Mittel Moda competition in Italy.
The budding designer has also completed internships with Irish fashion greats Simone and John Rocha, as well as working on the corsets for extras on the Showtime TV series Penny Dreadful, which was shot in Dublin.
With her debut collection making considerable waves in the fashion industry, we're sure she has great things ahead of her.
Sarah McIntyre
 
Theatre: Denise Gough
Ennis-born actress Denise Gough knows the struggles and heartache that come with theatre work. The seventh of 11 children, the 36-year-old's typical 'middle child syndrome' has made her used to waiting.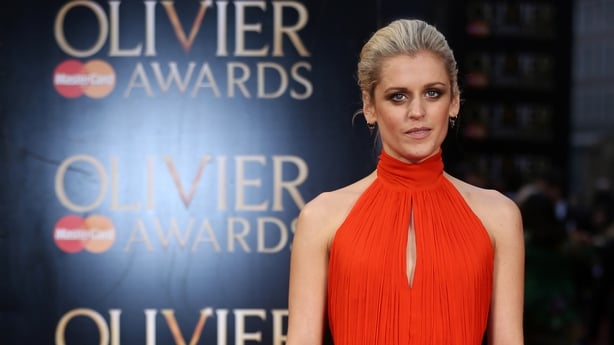 Like most actors, she struggled to find work after drama school and filled her time between auditions babysitting her sister's kids and working whatever waitressing shifts she could get her hands on.
Damien Chazelle's recent award-winning movie, La La Land, centred on a young woman's desire to make it in the theatre industry and addressed the fickle world of acting and its relationship with rejection, knock-backs and confidence-shattering comments. Gough could have easily been cast as the leading lady played by Emma Stone. She knows the story all too well.
Just two years ago, at the mature age of 35, Gough got her big break as the self-destructive actress/addict in Duncan Macmillan's People, Places and Things.
Her powerhouse role in London's West End won her rave reviews, and a nomination from the Evening Standard for Best Actress, along with the corresponding Olivier and Critics' Circle Awards. Did we mention that she beat off competition from Nicole Kidman for the role?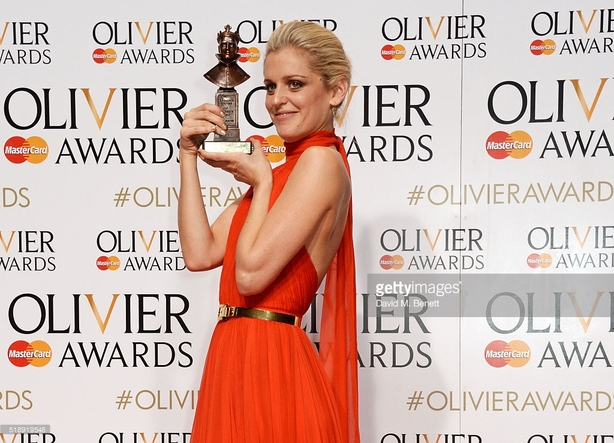 At last, her perseverance paid off. The play swung doors open for her that were previously nailed shut and she graciously admitted the experience "changed my life" and the "landscape of my career".
She is soon to star alongside Andrew Garfield and Russell Tovey in the revival of Tony Kushner's 1980s AIDS crisis drama, Angels in America. She has continued to land other meaty roles with one of her recent gigs seeing her work alongside Dublin playwright Conor McPherson in the soon-to-air BBC revenge thriller, Paula.
Gough doesn't take her now-thriving career for granted - far from it. Her 'overnight' fame not only gave her a platform to do what she loves most, but it allowed her to be heard. 
She was an active supporter of the Waking the Feminists protest against the Abbey Theatre in 2016 - which had only one play by a woman in its new season of 10. She also used her Best Actress Olivier win to register her concern that all actresses nominated in her category were white.
Denise Gough is proof that hard work and determination pay off, and we can only imagine what great things are in store for this talented lady. Watch this space!
Laura Delaney
 
Author: Alan McMonagle
Alan McMonagle's is a critically acclaimed writer from Longford – now living in Galway – who has been recognised with awards from the Professional Artists Retreat Retreat in Yaddo (New York), the Fundación Valparaiso (Spain), the Banff Centre for Creativity (Canada) and the Arts Council of Ireland.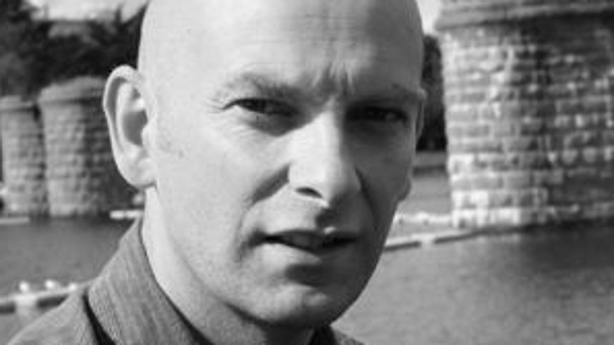 His much-anticipated debut novel, Ithaca, was released earlier this month to widespread acclaim with fellow writers Edna O'Brien, Patrick McCabe, Kevin Barry, Belinda McKeon, Sara Baume, Donal Ryan and Joseph O'Connor clamouring to heap praise on McMonagle.
"By the novel's end, this crescendo of beautifully-crafted writing has the reader yearning for a future for him that reflects the dreams he retreats to so often," wrote Céire Duggan, reviewing the novel for RTÉ Culture.
Some have even compared Ithaca to Patrick McCabe's The Butcher Boy.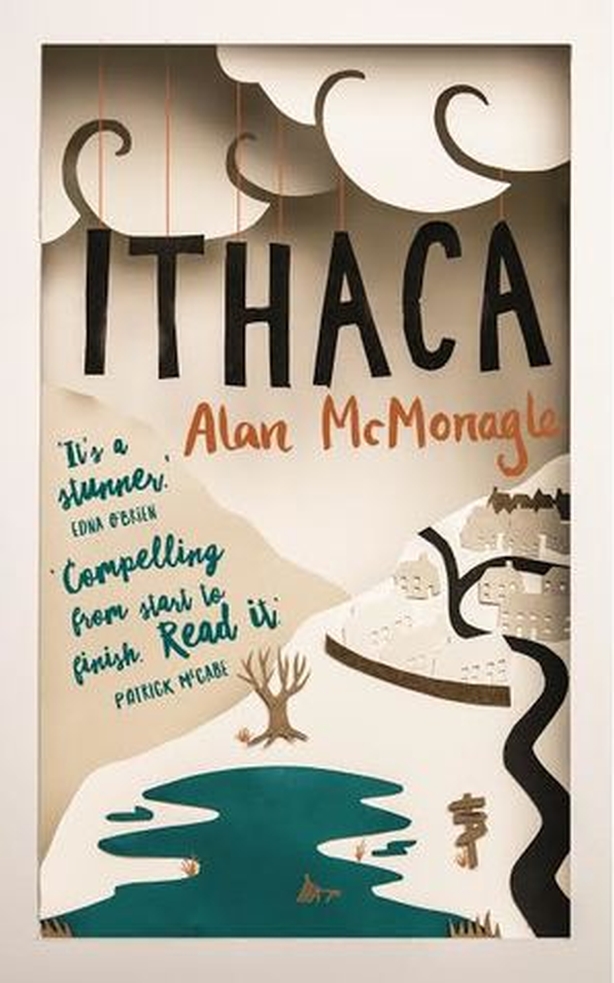 McMonagle has published two collections of short stories, Psychotic Episodes (Arlen House, 2013) and Liar Liar (Wordsonthestreet, 2008) and contributed stories to many journals in Ireland and North America including The Valparaiso Fiction Review, Natural Bridge, Grain, Prairie Fire, The Penny Dreadful and The Stinging Fly.

Early in 2014, his radio play, Oscar Night, was produced and broadcast as part of RTE's Drama on One season.
McMonagle has a two-book deal with PICADOR and we are very much looking forward to what will follow Ithaca.
Paddy Kehoe