Gillian Anderson has spoken about her campaign for equal pay on The X Files and revealed that Patricia Arquette and Meryl Streep inspired her to stand up for herself.
The 48-year-old actress, who plays FBI agent Dana Scully in the sci-fi drama recalled how she was initially offered just half of her co-star David Duchovny's salary to make a return in the 2016 series revamp.
"It had happened 20 years earlier, when we were doing the initial series, and then I fought for parity and won, and then was very, very surprised (when it happened again for the revamp)," she explained during an appearance on U.S. talk show The View.
"In 2015, I thought that we had moved further on from that."
Anderson says she had her doubts about confronting show executives about the wage dispute and admits Patricia Arquette's empowering Best Supporting Actress speech at the Oscars in 2015 inspired her decision.
We need your consent to load this YouTube contentWe use YouTube to manage extra content that can set cookies on your device and collect data about your activity. Please review their details and accept them to load the content.Manage Preferences
"I was surprised at how challenging I found (it) speaking out about it. I was afraid of shaming the woman who was partly in charge of making that decision," she continued.
"It was around the time that Patricia Arquette had made the speech at the Oscars, and Meryl Streep was talking about pay equality, and just watching other empowered women stand up and say, 'Speak the truth' (made me stand up for myself)."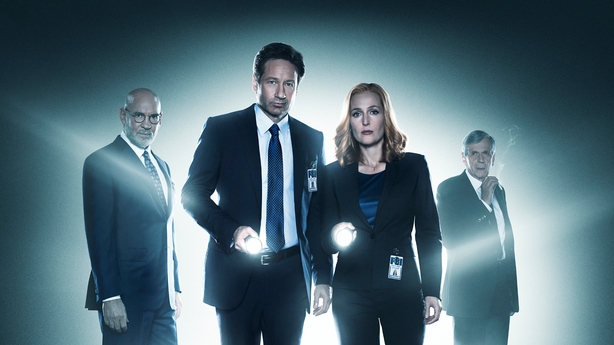 Anderson previously explained that it took her three seasons before she closed the wage gap between her and co-star Duchovny during the show's '90s heyday, after growing tired of accepting less than "equal pay for equal work."
According to reports the studio also initially required Anderson to stand a few feet behind her male partner on camera, careful never to step side-by-side with him.
"I can only imagine that at the beginning, they wanted me to be the sidekick," Anderson said. "Or that, somehow, maybe it was enough of a change just to see a woman having this kind of intellectual repartee with a man on camera, and surely the audience couldn't deal with actually seeing them walk side by side!"