So what are Ireland's chances of making it through to the Eurovision Song Contest Final this year? Our recent record hasn't been great, leaving a big mountain for Brendan Murray to climb.
Gone are the good old days, when we'd only have to find a power-ballad, turn the wind-machine up to eleven and the scoreboard would light up with a succession of douze points for Ireland at the Eurovision final.
Sadly, since then our Euro Star (You're A Star - jaykers remember that!) has dimmed considerably from the halcyon days of the 1980s and 90s when we just couldn't stop winning the thing.
We've tried everything from Jedward to....Jedward again!, a singing turkey, a former winner (Niamh Kavanagh) and all manner of bodhrán/fiddle mash-ups with half naked young wans lepping about the place and yet, all Europe can seem to muster is a polite shrug of indifference.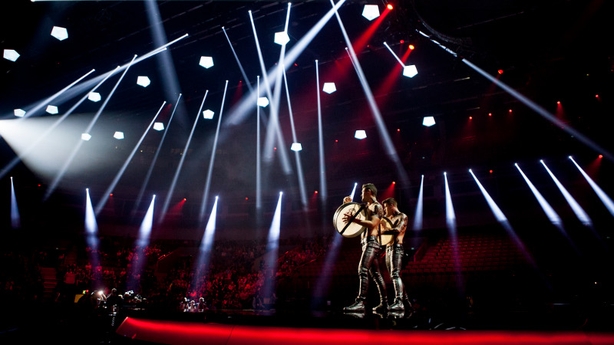 Our record breaking haul of seven wins may be a great legacy but it's also an albatross around our neck. Too often we worried about which song or approach might be 'Eurovisiony' enough to sway voters and juries without just picking the best song, while our staging left a lot to be desired.
As a result we've failed to qualify for the final for the past three years in a row.
Other countries have learned this lesson. Not too long ago the Netherlands couldn't get arrested at Eurovision but are now enjoying a great renaissance culminating in a second place finish three years ago with - of all un-Euroivisiony things - a simple Country song!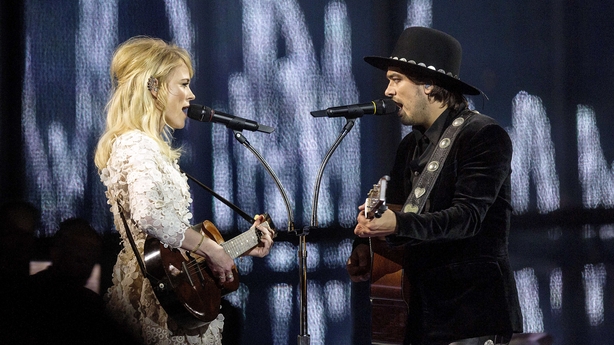 So this year our hopes rest on the (very young) shoulders of Brendan Murray, who's best known as one-fifth of boyband, Hometown. They're managed by Louis Walsh, who also happened to central in selecting this year's entry.
The hallmarks of his involvement are all over the song: a big syrupy ballad, inoffensive melody, with an bum-off-your-stool key-change. It's all very mid-era Westlife.
But the burning question is - especially with lots of countries going down the ballad route this year - does it give us a chance of qualifying?
Well for starters we're in a tough semi-final alongside the likes of serial qualifiers Russia, Romania, Serbia, the Netherlands, Israel and Malta.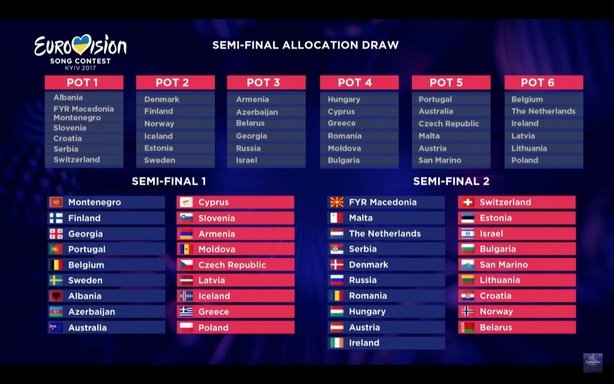 Eurovision expert and lecturer at NUI Maynooth, Adrian Kavanagh, was quite blunt in his assessment of our chances recently saying that based on previous voting patterns, "Ireland faces an uphill battle to qualify". It also doesn't help that our nearest neighbours, the United Kingdom are only allowed to vote in the other semi-final.
So what about the songs we're up against? It's a mixed bag, and while admittedly the songs from the other semi-final appear to be stronger, there are a few that stand a very good chance of making it through.
Here's Hungary:
A throat clearing, gypsy-infused earworm
Romania:
It's The Script with yodelling. Seriously....
Austria:
Raiding the Ed Sheeran playbook to good effect
Israel:
Home and Away the musical
Croatia:
Operatic, bilingual, bonkers
As for the rest, well Russia haven't chosen their song yet but you can bet Crimea your house on the fact that it'll get through if they turn up, while a bit of Eastern bloc palliness should benefit the likes of Serbia.
But the good news is that we're still in with a good chance of making the final, but much will depend on the staging and live performance given by Brendan. We wish him all the very best of luck - after all we're the Kings of Europe when it comes to the power ballad!
John O'Driscoll