Fair City's first-ever all-female episode on Wednesday night saw threats made and bridges built, with the spectre of one man looming large over the ladies' lock-in in McCoy's: Carrigstown's resident Casanova, Paul.
Wednesday's episode to mark International Women's Day saw Niamh drawing a line under Hayley's affair with Paul - after insults were traded and a slap was delivered in front of the entire pub.
However, with one feud apparently over, another one has just started, with Carol warning Niamh that she will tell Paul everything.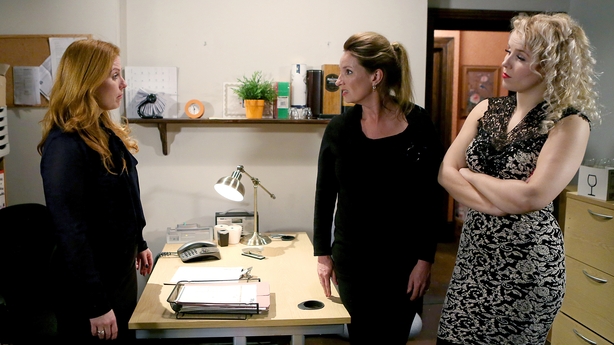 There were also ructions behind the bar as Orla and Jane scrambled to get the money in the handbag. A hungover Orla is set to have a particularly bad morning after in Thursday's episode - she promised she would give Jane half the cash.
Here are some of the fans' thoughts:
Brilliant episode of #faircity, Superb, Well done to the Cast & Crew for such a fantastic way to mark #InternationalWomensDay

— Fair City Fans (@faircityfans) March 8, 2017
Tonight's #FairCity was the second-best episode ever pic.twitter.com/rHijcDSGVr

— Ray (@RayMcGrath) March 8, 2017
Ah no I wanted an hour long special, especially when drunk orla was getting on the dance floor #faircity

— Elaine (@celticbard86) March 8, 2017
#faircity episode for international womens day - women arguing, backstabbing and whinging about a man. Keep those stereotypes alive #fail

— Sinead McSorley (@SineadOConnell) March 8, 2017
Jane will come good, she'll get that money, go on the Jane #TeamJane #faircity 😂😂😂

— Peter Walsh (@peterwalsh27) March 8, 2017
Love the Melania Trump dress Heather has on her. It's in Dunne's btw. #FairCity

— Ruth 💫 (@r_uthe_) March 8, 2017
Ahead of Wednesday's episode, Fair City stars Amilia Clark Stewart and Rebecca Grimes told RTÉ Entertainment that they viewed the episode as "a great celebration of women" that was "really special and brave".
"There are some really strong female characters in the show and it was great fun filming that episode," said Grimes, who plays Hayley.
"There were lots of different storylines that crossed over together and that was really interesting."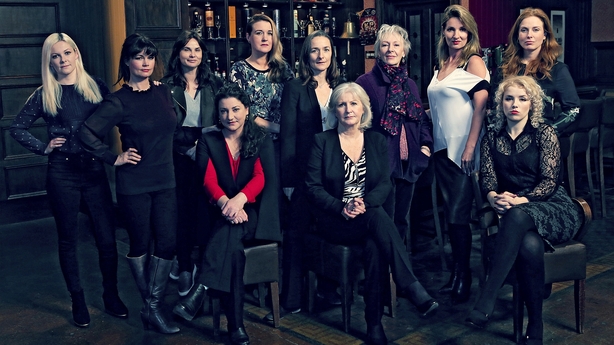 The equally enthusiastic Clark Stewart, who plays current kidnap victim Katy, continued: "I think it's the start of something that's really special and really brave. It's been in the pipeline for a while.
"It's a really good step in the right direction with things that have been going on over the last two years. I think it's really important that RTÉ are giving an entire episode over to the female cast."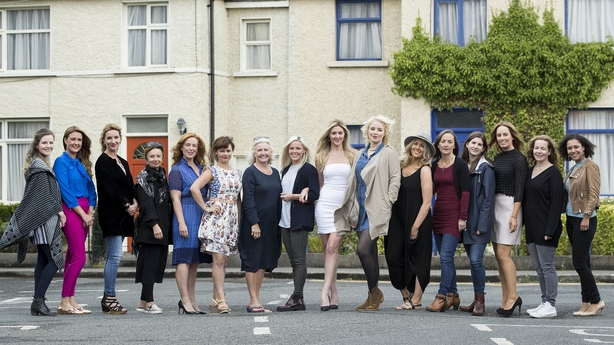 Clark Stewart explained that she was really struck by the quality of the script when it came time for the cast to do their read-through.
"These women [characters] might not like each other, but they really respect each other, and appreciate each other," she said.
"In the episode it was nice to hear, it was really overwhelming to be in the room and to think 'This is actually happening'."
"There was a sense of respect and a kind of sisterhood vibe on the set the day we were doing it. So it was great fun," added Grimes.