Anna Friel was surprised and delighted to be reunited with her Brookside co-star Bryan Murray (who now plays Bob on Fair City) on The Ray D'Arcy Show last night. 
It's been 24-years since Anna Friel starred in Brookside as Beth Jordache, the eldest daughter of Mandy (Sandra Maitland) and Trevor Jordache (Bryan Murray). 
Before they arrived on Brookside Close, Trevor spent years abusing both Beth and Mandy, eventually ending up in jail for his crime.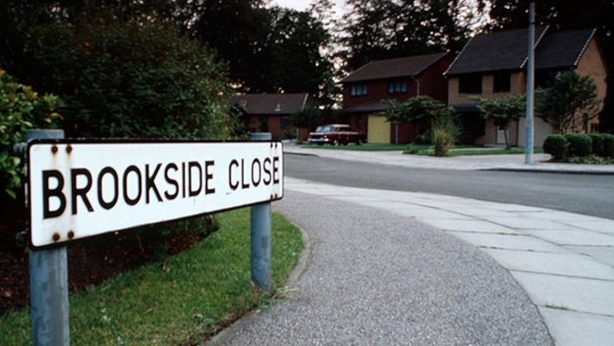 However, after he was released, he wormed his way back into their lives, and it wasn't long before he began abusing his wife and daughter again. Beth and Mandy could only see one way out - to kill Trevor. After several failed attempts, they eventually succeeded in ending his life. 
Trying to cover up their crime Beth and Mandy buried Trevor's body under the patio and it wasn't discovered until 2 years later. 
While Murray's time was fleeting on Brookside, appearing on the show for just 3 months in 1993, the Jordache's storyline has gone down in soap history as it was the first time that domestic and sexual abuse had ever been tackled on a soap.
Bryan Murray & @annafriel reunited after 24 years! Such a lovely moment on the #RayDarcy Show #BrooksideRevisited #Brookside @BrooksideSoap pic.twitter.com/GAGHioJ7Uy

— The Ray D'Arcy Show (@RTERayDarcyShow) February 25, 2017
40-year-old Friel was on The Ray D'Arcy Show on Saturday night to chat about her new movie Tomato Red, which premieres at the Audi Dublin International Film Festical on March 9, but was surprised to be joined by Murray, who she has not seen since their time on Brookside.
Speaking about Friel, Murray revealed that she has a particular talent that many actors have to work very hard at.
"Her seriously great talent apart from her acting is that she can drop a tear out of her eye at the drop of a hat.
"I remember a director saying, 'Anna we need a tear at the end of this scene' and she would say at that age (16) 'which eye?'
"And then she would just give a couple of blinks and there it was."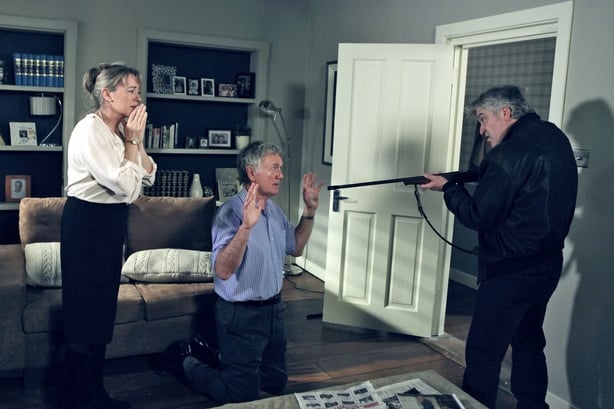 Continuing the love-in Friel had plenty of compliments for her former co-star telling D'Arcy that he was "really professional and kind" and that the whole cast was "very excited" when they heard he was joining the show. 
She added: "You were just very warm and lovely to me. In all the fight scenes you kept checking was I ok. You were very nurturing."
You can watch the full interview on the RTÉ Player by clicking here