Phil Collins' daughter Lily has written an open letter to the former Genesis star telling him she has forgive him for not being the dad she expected him to be.
The 27-year-old actress included the letter to her dad in her new book, saying she had learnt to accept the "sadness and anger" she felt towards him.
Lily, who was born in England, but grew up in the US, describes the "terrible disconnect" that grew between her and her father as she got older
In an excerpt published by the Daily Mail, she wrote: "I forgive you for not always being there when I needed and for not being the dad I expected.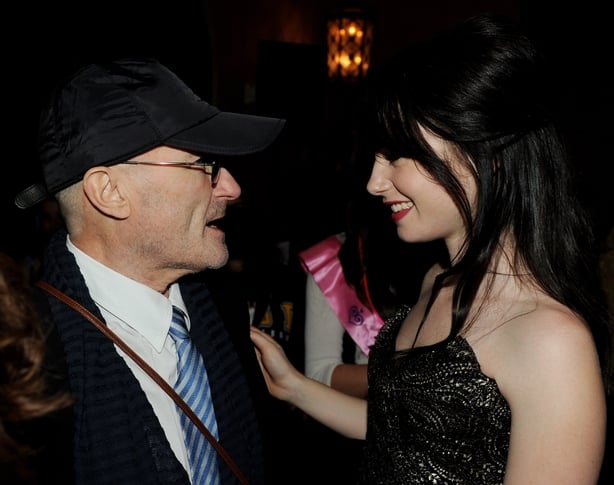 I forgive the mistakes you made. And although it may seem like it's too late, it's not. There's still so much time to move forward.
"We all make choices and, although I don't excuse some of yours, at the end of the day we can't rewrite the past.
"I'm learning how to accept your actions and vocalise how they made me feel. I accept and honour the sadness and anger I felt toward the things you did or didn't do, did or didn't give me."
She also describes her battle with anorexia and bulimia, which she links to stress caused by her father's divorce from third wife Orianne Cevey.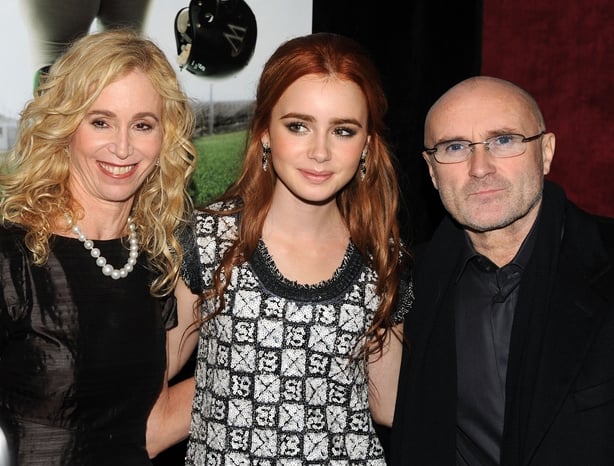 "Not only did I start viewing myself differently physically, but I began limiting my happiness by controlling my eating habits," she wrote.
"I couldn't handle the pain and confusion surrounding my dad's divorce, and I was having a hard time balancing being a teenager with pursuing two different grown-up careers."
We need your consent to load this YouTube contentWe use YouTube to manage extra content that can set cookies on your device and collect data about your activity. Please review their details and accept them to load the content.Manage Preferences
"Many of my deepest insecurities stem from these issues with my dad," she wrote.
Lily, who is the daughter of Collins and his second wife Jill Tavelman, was nominated for a Golden Globe this year for her role in Warren Beatty's Rules Don't Apply.
After 12 years away from the Irish stage, Phil Collins will play Dublin's Aviva Stadium on June 25, with support from Blondie and Mike and the Mechanics.