Legendary American director Martin Scorsese told an audience in Dublin that he wants to see more Irish films on the big screen.
The Goodfellas and Taxi Driver icon was speaking at an Irish Film and Television Academy event where he received the academy's prestigious John Ford Award from President Michael D Higgins.
We need your consent to load this Facebook contentWe use Facebook to manage extra content that can set cookies on your device and collect data about your activity. Please review their details and accept them to load the content.Manage Preferences
"There's a lot of great talent here in Ireland and Irish films," said Scorsese. "And I would like to see more.
"You look back 50 years, you're right: it's time for you. Reinvent cinema, go ahead. I've done mine; now it's up to you."
The New Yorker is a lifelong fan of Irish-American director Ford and said that receiving the award was "like a dream".
"God gave Irish the words and the Italians the music, and in 'The Informer' you have both" - Scorsese on 1935 John Ford film #IFTAScorsese pic.twitter.com/S93O3QcZZl

— Irish FilmTV Academy (@IFTA) February 25, 2017
Before receiving the honour from President Higgins, Scorsese had conducted a directing masterclass in association with IFTA.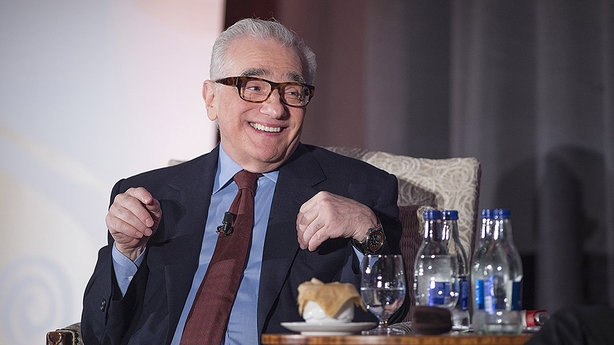 "The first name I saw in great films, great movies, great cinema was Ford. It was always the same name in the credits," he told the assembled filmmakers. 
On Friday, Scorsese visited Trinity College, where he was awarded the gold Honorary Patronage medal by the college's Philosophical Society.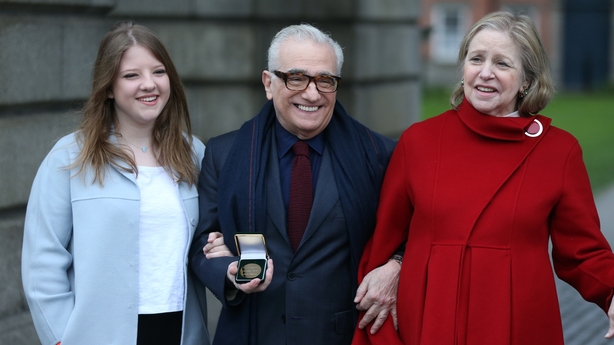 The Oscar-winner also gave a speech and took part in a Q&A session at Trinity College, during which he discussed working with Leonardo DiCaprio and his forthcoming reunion with Robert De Niro on The Irishman.
We need your consent to load this rte-player contentWe use rte-player to manage extra content that can set cookies on your device and collect data about your activity. Please review their details and accept them to load the content.Manage Preferences
Watch RTÉ's report from Martin Scorsese's visit to Trinity College on Friday
Speaking about De Niro and DiCaprio, with whom he has collaborated many times over the years, Scorsese said: "Obviously, with Bob, we struck up a relationship in the 70s and we understood each other.
"Then in the 90s, out of the blue, he calls me and says, 'I'm doing a film called This Boy's Life with a kid called Leonardo DiCaprio, and he's incredibly talented'.
"I was very surprised, because that was something he never did - he never, ever recommended actors to me. In fact, I would have to ask him about different people.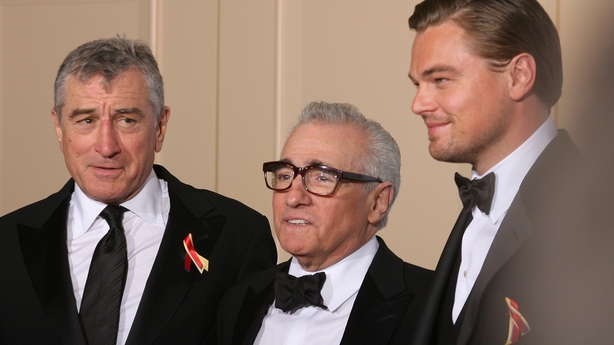 "So when he said that, obviously, I had to pay attention to Leo. I kept track of him over the years, and then when it came time to do Gangs of New York, Leo came on board - and that helped get it made. Our working relationship developed from there."
After disappointing box office returns (and another Oscar snub) for his recent film Silence, which stars Liam Neeson, Scorsese is back on more familiar territory for The Irishman, which stars his long-time collaborator De Niro, who apparently will be aged down to 30-years-old using CGI.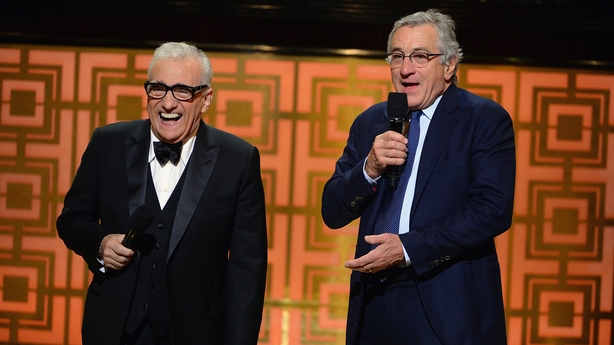 The film is a biopic of Frank 'The Irishman' Sheeran, a mob hitman who claimed to have been involved in the murder of union boss Jimmy Hoffa in 1975. 
Filming is due to begin later this year, with a projected release date in late 2019. Earlier this week, Netflix announced that it had secured the worldwide rights to the movie.
Great excitement at @tcddublin ahead of arrival of #MartinScorsese pic.twitter.com/SFkdTg6a7p

— Sinéad Crowley (@SineadCrowley) February 24, 2017
In Trinity, Scorsese talked about reuniting with De Niro for the project.
"De Niro and I had been talking about working together for a long time," he said. "I'm also 75, so it's time. It's a crime picture, but it's very much from the perspective of a character who is also in his seventies, looking back. We're doing it with Netflix, which is a new form of film distribution.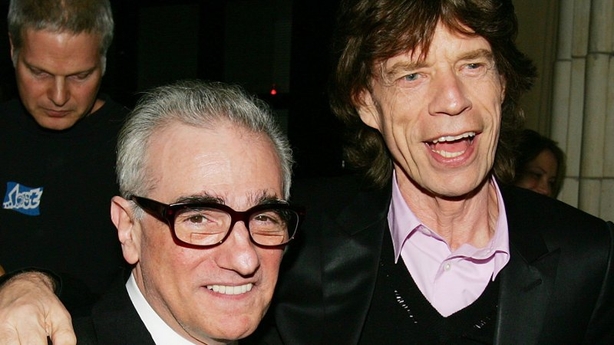 "We tried a long-form style of storytelling with Vinyl, the HBO series I made with Mick Jagger - we'd been developing that on and off since 1996.
"Ultimately, it didn't really work out, we only got one series - I think HBO might have expected something different. But we're doing The Irishman with Netflix and we'll see how it works out."
Scorsese's movies have been nominated for a total of 80 Oscars. After being passed over for the Best Director Oscar several times, he finally won in 2007 for The Departed.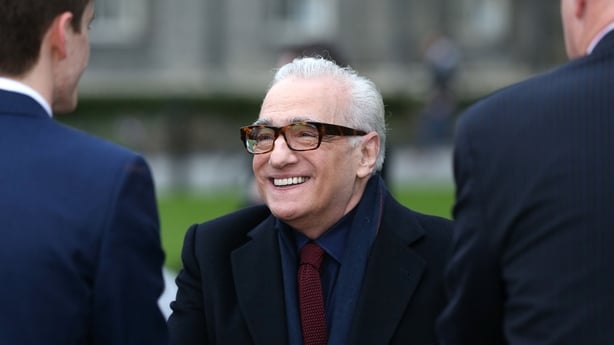 Speaking at Trinity, Scorsese also said recent global developments remind him of the years leading up to the Second World War.
"Being fascinated by history, I read as much as I can," he told the audience. "It just reminds me of the late Twenties, the Thirties... Reading about how these things could have happened at that time. It's a scary time."
Referring to the rise of global terrorism and making a reference to the traumatised Vietnam veteran played by Robert De Niro in Taxi Driver, Scorsese said that the aftermath of the 2003 Iraq invasion "had created thousands and thousands of Travis Bickles. They say they have nothing to lose."