Beyoncé, who is expecting twins, has confirmed that she is pulling out of the Coachella music festival in California under doctor's orders but has promised she will headline the event in 2018.
The singer announced last January that she would play her debut shows at the mega festival this April and had planned to perform at both weekends of Coachella.
In a statement to The Associated Press, Beyonce's Parkwood Entertainment and festival producer Goldenvoice said the singer had to pull out "following the advice of her doctors to keep a less rigorous schedule in the coming months."
Beyoncé revealed that she and husband Jay Z were expecting twins three weeks ago by posting a picture on Instagram that went on to break the internet. However, she has not revealed when her new arrivals are due.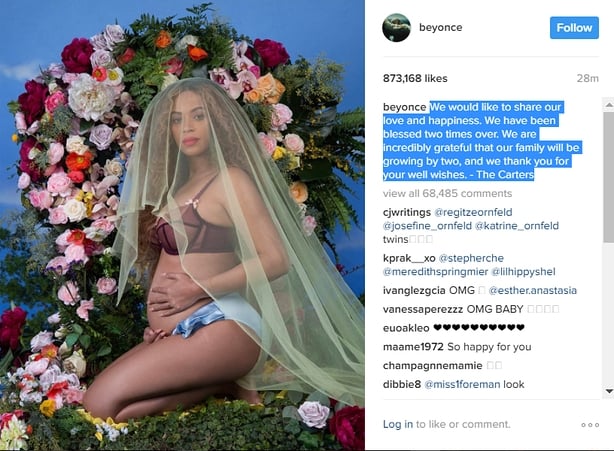 There has been speculation that she would have to cancel her Coachella appearance after she broke the news of her pregnancy. However, Beyoncé did perform a low key set at the Grammys two weeks ago.
As yet there has been no announcement of Beyoncé's replacement at Coachella. Radiohead and Kendrick Lamar are also playing the festival.