From Shakespeare in Love beating Saving Private Ryan to Best Picture, Rocky doing the same to Taxi Driver or Alfred Hitchcock only receiving an honorary Oscar and now THAT absolute clanger of a gaffe at this year's ceremony when the wrong Best Picture winner was announced, Academy Award history is as much about 'ah here' as 'hear hear'.
Here are a couple of clangers that came to mind, but if you look through any year you'll find winners and losers that defy belief - more consternation than a Fine Gael WhatsApp group guaranteed!
Best Picture 2017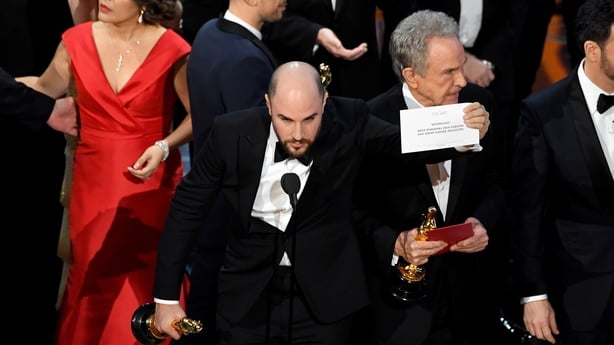 Well this will be talked about for years to come. As twist endings go - this takes some beating. After Hollywood legends Warren Beattyand Faye Dunaway had called La La Land as the Best Picture winner, it was revealed that the wrong film had been announced and that in fact Moonlight was the real winner. The cast and crew of La La Land were already on stage making their speeches before the error was noticed.
Already there are conflicting explanations for what went wrong - namely that the wrong envelope was handed to the presenters. Whatever the real reason this will live long in Oscar infamy.
Best Original Song 1985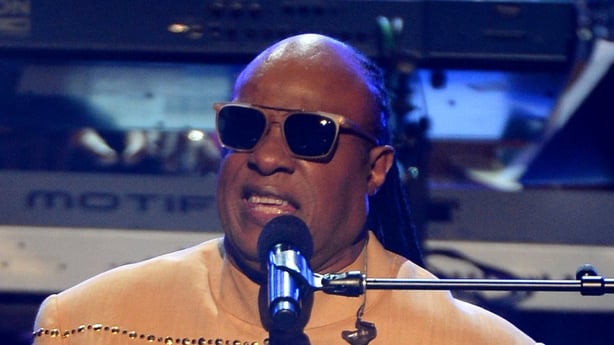 In the one-million-storey filing cabinet marked 'FFS', there's an entire drawer given over to 1985's Best Original Song, which went to the worst thing Stevie Wonder has ever released, I Just Called to Say I Love You. Do you know what else was nominated that year?
Deep breath: Footloose, Let's Hear It for the Boy, Ghostbusters and, completing the shortlist, Phil Collins' Against All Odds.
Now, while you may feel a bit sniffy about Phil's eye-to-business slow set, with its inclusion the Academy had an 80% chance of actually picking a credible winner. Instead, they plumped for keyboard-under-the-Christmas-tree tack from The Woman in Red. Classy.
Paul Giamatti in Sideways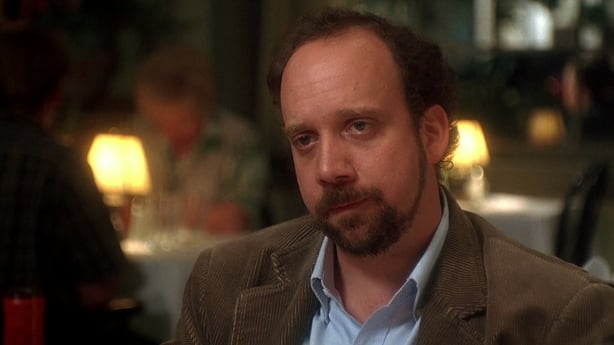 There's a school of thought that says Jamie Foxx should have been nominated for Best Actor for Django Unchained in 2013, but he won in 2005 for Ray, so karma-wise it balances out because for that portrayal of the R&B legend he wasn't competing against the best male performance of the year.
Paul Giamatti gave a humour and heartache masterclass as wine snob Miles in Sideways - the entire emotional spectrum of masculinity in two hours. But here's the thing: Giamatti wasn't even nominated! And that was the second year in a row he'd been snubbed because he should've been shortlisted for American Splendor the year before too.
The fact that one of the most gifted actors of his generation has only one Oscar nomination to his name - Best Supporting Actor for Cinderella Man - is enough to make you skull back a bottle of Pinot Noir under the duvet.
Martin Scorsese and Goodfellas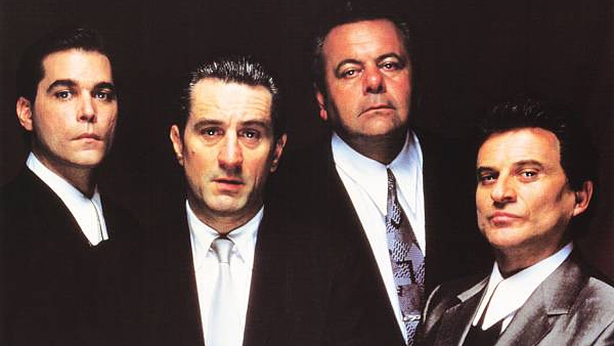 There's no doubt that there's a lot to love about Kevin Costner's directorial debut Dances with Wolves: a great story, stunning visuals, that John Barry score, a guest appearance by Neil Young's private buffalo herd (this isn't a wind-up) and Costner's winning mullet-ronnie combo complementing an excellent performance. It was also the film Frank Drebbin requested to help him along his way during the visit to the sperm bank in Naked Gun 33/3.
But by giving Best Director and Picture to Costner and Dances with Wolves, the Academy did Martin Scorsese and Goodfellas out of the most-deserving of doubles. Like many others before him, Scorsese ended up getting an Oscar for one of his more meat-and-potatoes movies, The Departed.
Granted, it's a good mob thriller but when you weren't even nominated for Taxi Driver or The King of Comedy, and missed out for Raging Bull and Goodfellas, the words of the latter's frozen-in-the-meat-truck Frankie Carbone come to mind: "Nice ****** game!"
Ellen Burstyn in Requiem for a Dream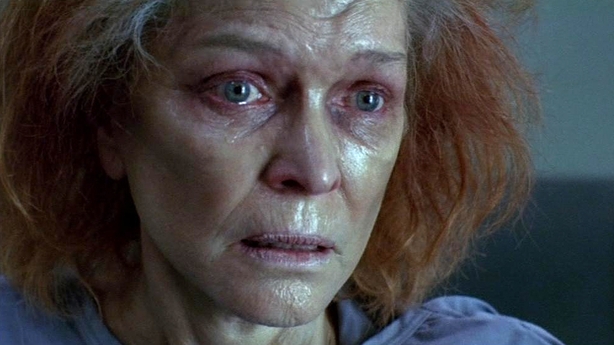 Irony aplenty here. In 2001, Requiem for a Dream star Ellen Burstyn was beaten to the Best Actress Oscar by Erin Brockovich's Julia Roberts in a performance that brought to mind Burstyn's own Oscar-winning turn in Alice Doesn't Live Here Anymore back in 1975.
There's no doubt that Roberts really flexed her acting muscles and gave arguably the performance of her career in the community crusader biopic, but put it up against Burstyn's in Requiem and there's only one winner. In her transition from telly-loving mother to speed demon, Burstyn is a maelstrom of horror and heartbreak - if you haven't seen the movie, put that to rights, just don't expect to be in any kind of shape afterwards.
All that said, the Oscar odds were truly stacked against her: Burstyn was in an epic downer of a film competing against a box office sweetheart in an uplifting true story. Which one do you think more Academy voters had seen?
Hailee Steinfeld in True Grit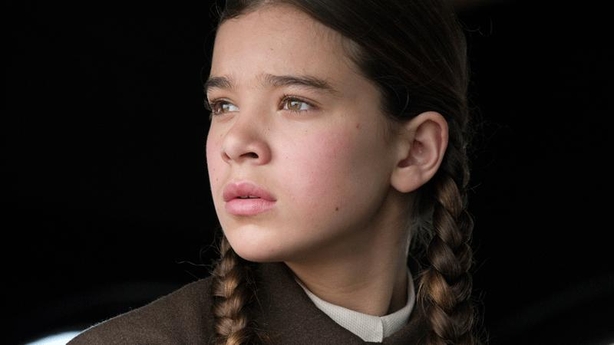 The 2011 Oscars were a big love-in for Natalie Portman's turn as the unhinged ballerina in Black Swan - no doubt fine work but, once again, was the Best Actress contest all it should have been?
Spare a thought for True Grit's Hailee Steinfeld. In her first film, the then-13-year-old was on screen for almost the entire movie; matched co-star Jeff Bridges in every scene and deserved just as much credit as the iconic actor for making the Coen brothers' western all that it was.
What happened? Steinfeld was strategically shunted into the Best Supporting Actress shortlist when her rightful place was the main category. Eh, how much do you actually have to be in a movie? In one of those twists of fate, Portman deserves to win Best Actress this year for Jackie but probably won't.
Jacob Tremblay in Room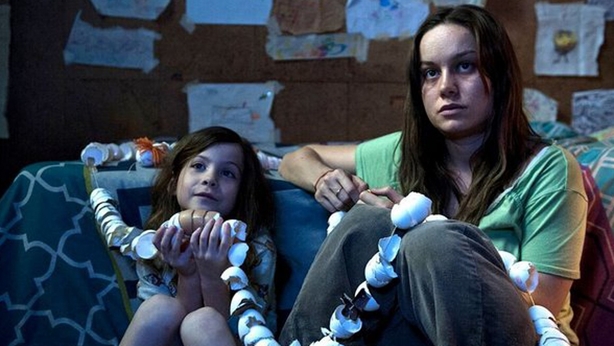 Like Steinfeld in True Grit, Jacob Tremblay's performance in Room is another reason why Oscar organisers should create an award for Best Young Actor. While Room star Brie Larson (rightly) won Best Actress for her role in Lenny Abrahamson's film, Tremblay wasn't nominated. Now, is there really anyone out there who thinks that his work wasn't the equal of Larson's, or that hers would have been as special without him?
Credit to Larson, she showed her class by involving the youngster every step of the way on the awards circuit and made her win as much about him as her. Now, while some may argue that the disappointment of not winning would be tough for kids to take in their own Oscars category, are they better served in the current situation where they're lumped in with adults?
Citizen Kane and Orson Welles
Apart from giving us some of the best movies (Double Indemnity, Some Like It Hot, The Apartment) in history, director Billy Wilder was also the man who came up with the ultimate mic drop assessment of Oscar organisers the Academy of Motion Picture Arts and Sciences. "What art?" asked Wilder. "What science?" When it comes to Citizen Kane and Orson Welles, Wilder was being too kind to the Academy.
Welles' mogul biopic rotates pretty much daily for the greatest film of all time accolade with The Godfather and Apocalypse Now; it revolutionised cinema in terms of storytelling and technology and was nominated for nine Oscars. It won just one - Best Screenplay for Welles and Herman J Mankiewicz. To borrow a line from Shallow Hal, "What in the name of all that is holy?"
Kane and Welles lost out on Best Picture and Director to How Green Was My Valley's John Ford - doing the one-two for the second year in a row after the success of The Grapes of Wrath - and legend has it that block voting played a big part. The Oscar for Best Actor went to Gary Cooper for Sergeant York. Better than Welles as Charles Foster Kane? The Academy tried to assuage its guilt by giving Welles an honorary Oscar in the 1970s, but short of a time machine nothing could ever make amends for this travesty.
Tom Cruise in Magnolia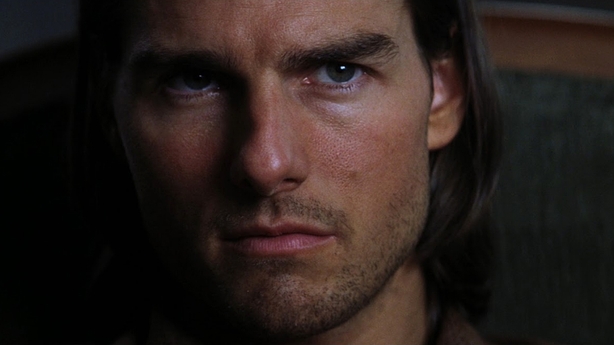 His love of popcorn movies, his red carpet shenanigans and the interest in his private life all combine to ensure that Tom Cruise doesn't always get the credit he's due for his acting talents. After Oscar nominations for Born on the Fourth of July and Jerry Maguire, and snubs for The Color of Money and Rain Man, the Academy had the chance to honour Cruise (and perhaps put him on a different career path) when he was shortlisted for Best Supporting Actor in 2000 for his unforgettable performance as love-em-and-leave-em guru Frank TJ Mackey in Paul Thomas Anderson's ensemble epic Magnolia.
On the night, the Oscar went to Michael Caine for The Cider House Rules, and Cruise went back to the megabudgets. It should've been so different. Cruise's nomination was one of three for Magnolia on the night; it won none and wasn't even up for Best Picture or Director - how ironic that the title of Aimee Mann's Oscar-nominated song from the movie was Wise Up.
Now, before we get off this particular hobbyhorse, take the time to look at the deathbed scene in Magnolia, where Cruise's character comes face to face with his father - stunning and there seems to be lot more going on than 'just' acting.
Amy Adams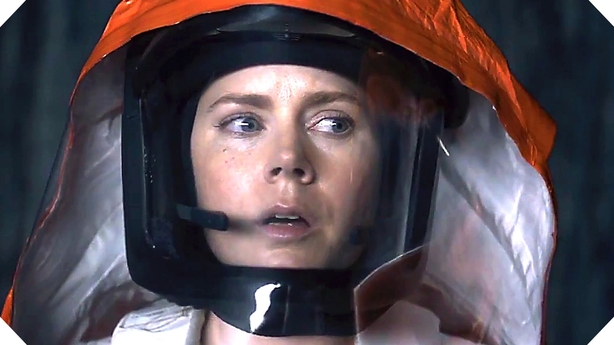 Paul Giamatti's misfortune is nothing compared to Amy Adams', however. Having received five Oscar nominations - four Best Supporting, one Best Actress - and no win in the past, Adams entered 2017 perilously near to the six-and-none sagas of Glenn Close and Deborah Kerr.
But with acclaimed performances in sci-fi thriller Arrival and noir psychodrama Nocturnal Animals, Adams looked set to double her chances of glory this year. The Academy thought otherwise and she received nominations for neither. Seriously, what film does the woman need to make?!
Her omission adds weight to the argument that the acting categories should go the way of Best Picture and expand the number of nominees - Annette Benning (20th Century Women) and Taraji P Henson (Hidden Figures) also have the right to feel their work hasn't received its rightful recognition this year.
The Look of Love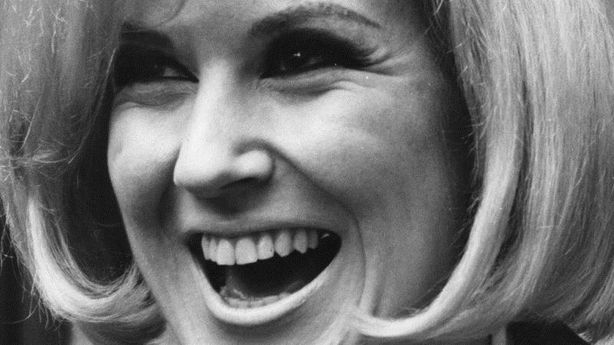 All around the world millions of people owe their existence to the fact that Burt Bacharach and Hal David's The Look of Love was playing in a room nine months before their arrival. It's one of the greatest songs ever, but - pub quiz magic bullet coming up - did you know the Dusty Springfield slow-burner was originally written for the Bond spoof Casino Royale and was Oscar-nominated in 1968?
Find a chair before you hear the next bit. Guess what won that year? Talk to the Animals from Doctor Doolittle. If this travesty occurred in the present day there'd be so many protesters outside Oscars HQ that they'd consider pouring hot oil on them in a medieval stylee.
Ralph Fiennes in Schindler's List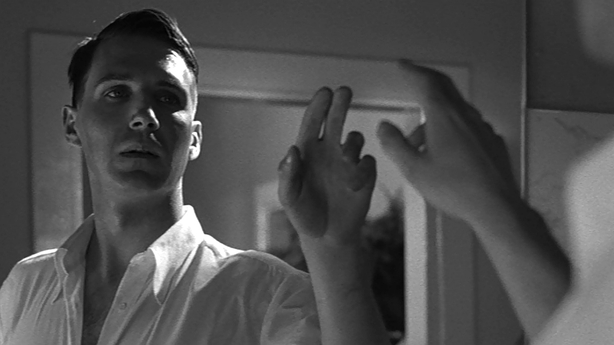 We leave the worst 'til last. In 1994, Steven Spielberg's Schindler's List had seven Oscar wins but, incredibly, Ralph Fiennes' career-defining role as concentration camp commandant Amon Göth was not one of them.
Who won beating Fiennes to the Best Supporting Actor Oscar? Tommy Lee Jones. For The Fugitive. Almost 25 years on, the sense of outrage about that result remains as strong as ever. Was it a case that Fiennes' for-the-ages portrayal of evil incarnate was so harrowing for Academy voters that honouring it with the Oscar would be deemed as disrespectful to Holocaust victims and survivors? Or was there a reluctance to give Fiennes the award because a win for him would mean his co-star Liam Neeson would then have to be named Best Actor, with nothing for Tom Hanks in Philadelphia?
We'll never know, but as proven by Michael Fassbender missing out for 12 Years a Slave and Samuel L Jackson not even getting a nomination for Django Unchained, the same things looks like it will happen again and again with performances that are an ordeal to watch and don't fit the Tinseltown template.
Harry Guerin