Hollywood star Jason Segel has spoken in glowing terms about Irish singer Glen Hansard at a pre-Oscars bash in LA where he praised The Frames frontman for inspiring him.
The pair, who have a long standing bromance, appeared together last night at an Irish-American charity event ahead of the 89th Academy Awards this Sunday.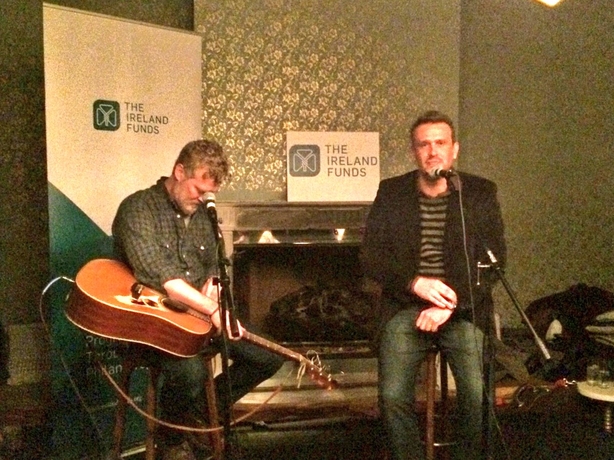 Segel, who's best known for his roles in comedies like Forgetting Sarah Marshall and Knocked Up, told the audience at the Ireland Funds gathering that:
I'm here because I am a fan of Glen's, not just an artist but as a human being. He has been very inspiring to me artistically.
Hansard, who won an Oscar in 2008 for his song Falling Slowly from the film Once, will be among those honoured at the US-Ireland Alliance's 2017 Oscar Wilde Awards, which takes place in California tonight.
The Dublin native struck-up a friendship with Segel a number of years ago and the actor previously revealed that he asked Hansard to write a song for The Muppets movie, which Segel co-wrote and starred in.
"Yes, he is a good buddy of mine and we have performed together a few times. He actually wrote a song for The Muppets for us which we ended up not being able to use," he told Ray D'Aarcy on his radio show back in 2012. "We have a really healthy respect for each other."
But the event last night also had a serious tone with Hansard taking the opportunity to talk about the homelessness crisis in Ireland.
Over the Christmas period the musician joined forces with a number of well-known Irish faces, including Hozier, Saoirse Ronan and Jim Sheridan, in supporting the Home Sweet Home movement which took over the NAMA owned Apollo house in Dublin.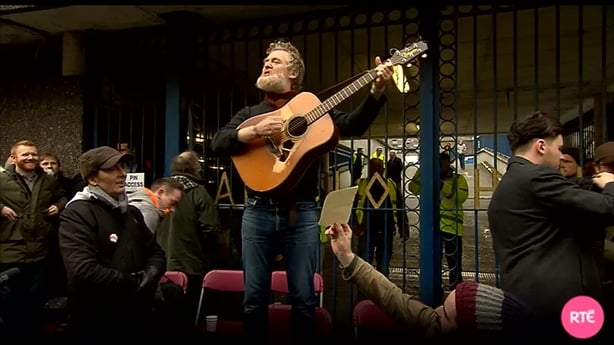 At last night's event Hansard hit out at the Irish government's failure to get a grip on the homeless crisis.
"They are doing what they can, but they are not really fixing this", he said last night.
Hansard admitted that he had been naïve in thinking Apollo house would provide a solution to such a massive problem.
"I'll be really honest, I thought super-naively, there are empty buildings and you've got people without homes and homes without people, so why don't we take one of those building because there are people who are homeless on the street right now.
"There are not enough beds in the homeless system to manage the numbers sleeping rough so why don't we bridge the gap."