All eyes were on Hollywood today as Irish movies and talent picked up several well deserved nominations. So what about Ireland's track record at the Academy Awards? Here's our top TEN Irish Oscar stars of all time.
10. Cedric Gibbons
Who, you might ask? And rightly so. Well believe it or not this Dubliner not only holds the record for the biggest haul of Oscars by an Irish person - a staggering eleven in total - he's also credited with the design of the actual Oscar statuette itself! Gibbons moved to New York to study and went on to enjoy a hugely successful career as an art-director for Metro Goldwyn Mayer. He became Ireland's first ever Oscar winner in 1930 for art-direction on The Bridge of San Luis Rey and won ten more times right up until 1956.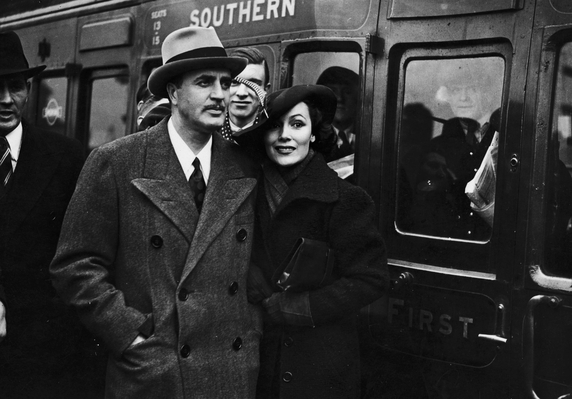 Irish actor Barry Fitzgerald picked up the country's first Academy Award for acting in Going My Way in 1944 - that year he also achieved the remarkable distinction of being nominated for both the Best Actor and Best Supporting Actor Award for the same performance, a feat never to be repeated following a change to the Academy's rules.
9. George Bernard Shaw
Yes you read that right. The Dublin Nobel Laureate and playwright had until last year the distinction of being the only person who can claim to have won both a Nobel Prize (for Literature) and an Oscar. That honour now also goes to Bob Dylan trivia fans. Shaw won his Oscar for Best Adapted Screenplay for Pygmalion in 1939. The play was later remade as a wildly popular Hollywood musical My Fair Lady in 1964 starring Rex Harrison and Audrey Hepburn.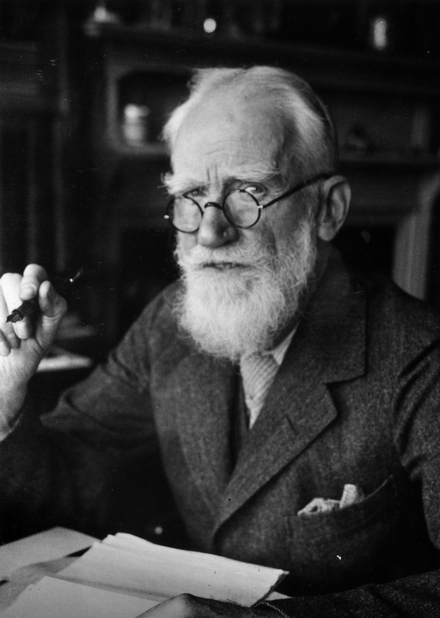 8. Michéle Burke
The Kildare born woman picked up the first of her two Oscars for Best Makeup in 1982 for Quest for Fire, just a year after the category was introduced at the Academy Awards. Her second statuette was won ten years later for her work on Bram Stoker's Dracula.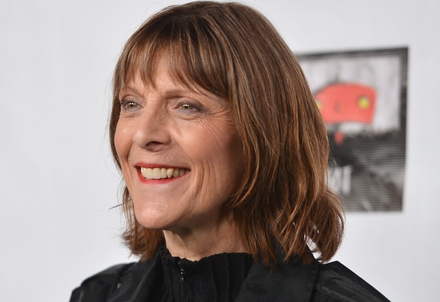 7. Cartoon Saloon/Brown Bag
No wins here but a big shout out has to go to these two powerhouses of Irish animation, who both have picked up two Oscar nominations apiece. Brown Bag was nominated for Best Animated Short in 2001 for the brilliant Give Up Yer Aul Sins based on the original recordings of Dublin school kids in the 1960s. It was nominated again in the same category in 2009 for Granny O Grimm's Sleeping Beauty.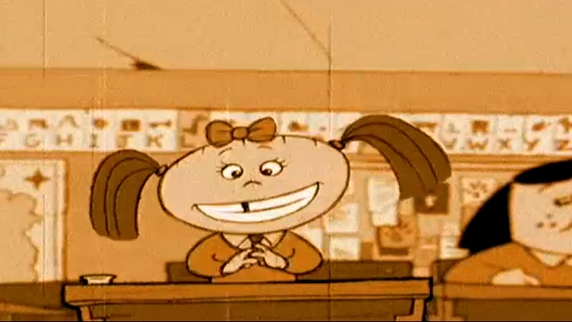 Kilkenny based Cartoon Saloon has also punched well above its weight receiving two nominations in the hotly contested category for Best Animated Feature over the past few years.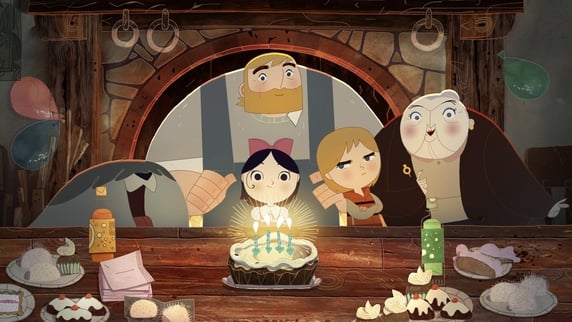 It scored its first nomination in 2010 for Secret of Kells and two years ago they saw off some of Hollywood's biggest studios to secure a nomination for Song of the Sea which featured the voices of Moone Boy's David Rawle and Fionnula Flanagan. Both movies were directed by the extremely talented Tomm Moore.
6. MaureenO'Hara/Peter O'Toole
Two Hollywood legends who never won an Oscar but were belatedly recognised by the Academy for their achievements on the silver screen. The late Maureen O'Hara, who sadly passed away last year, was presented with an Honorary Achievement Award in 2015. In her acceptance speech she mentioned three men in her who shaped her career, Charles Laughton, John Wayne and the director, John Ford.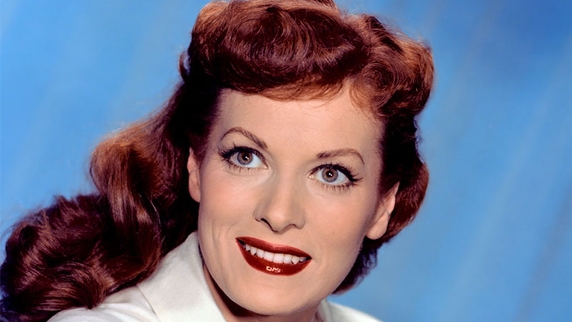 Peter O'Toole (whose name was rarely mentioned without the words 'legendary hellraiser' before them) was also presented with an Honorary Award in 2002, though many thought he might finally win an acting award when he was nominated in 2006 for Venus. He lost out to Forest Whitaker. O'Toole passed away in 2013.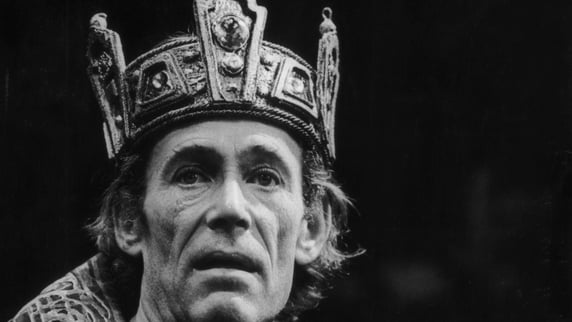 5 Neil Jordan
One of the country's best known and most widely respected film-makers, Jordan was nominated for two Oscars in 1993 for The Crying Game. The film was shortlisted for the Best Director and Best Original Screenplay categories (the movie was nominated in six categories in total). In the end he triumphed for his writing on the film.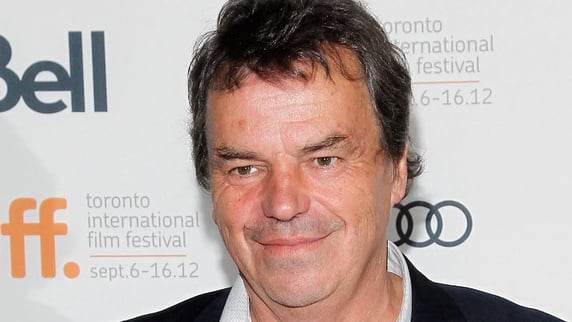 4. Jim Sheridan
One on Ireland's best film-makers, Jim Sheridan has earned an astounding six Academy Award nominations.
The incredible My Left Foot: The Story of Christy Brown earned Sheridan his first two nominations at the 1990 ceremony; Best Director and Best Writing, (Adapted) Screenplay.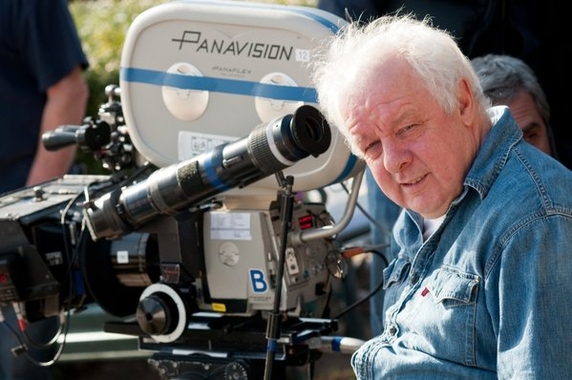 His second round of nods came in 1994 for his critically-acclaimed In The Name of the Father which earned him his second Best Director nomination. The film was also shortlisted for Best Picture and Best Writing, Screenplay Based on Material Previously Produced or Published.
2004 was another big year for Sheridan with In America picking up a nomination for Best Writing, Original Screenplay. His ninth film The Secret Scripture is out later this year, who knows; maybe there might be another tilt at that coveted statuette again.
3. Saoirse Ronan
While it's Brooklyn that's generating the most recent Oscar buzz for Saoirse with her nomination for Best Actress, it was 2007's Atonement that brought her to the attention of the Academy for the first time.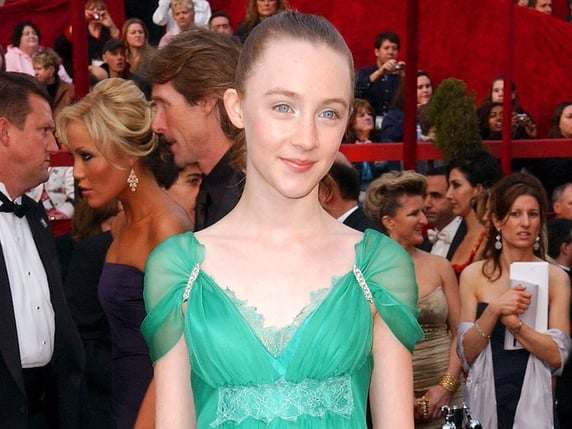 At just 13 years of age, Saoirse became one of the youngest stars ever to be nominated for Best Supporting Actress. It was a big awards season for the young star as she also picked up nods at the BAFTAs and Golden Globes.
2. Glen Hansard and Marketa Irglova
Irish music legend Glen Hansard took home some Oscar glory for Best Original Song for Falling Slowly, from the hit movie Once - the little movie that could. The song was written, composed and performed by Glen and his Once co-star Marketa Irglova and it is a true classic.
Accepting their Oscars, Glen gave a masterclass in how to give a great acceptance speech, you can watch it here:
1. Daniel Day Lewis/Brenda Fricker
The 1990 Oscars was a huge year for the Irish with My Left Foot earning a total of five nominations - one of the best years ever for Irish cinema at the Academy Awards. Daniel Day Lewis and Brenda Fricker took home the awards for Best Actor and Best Supporting Actress which was huge cause for celebration of both their achievements, and the incredible story of Christy Brown.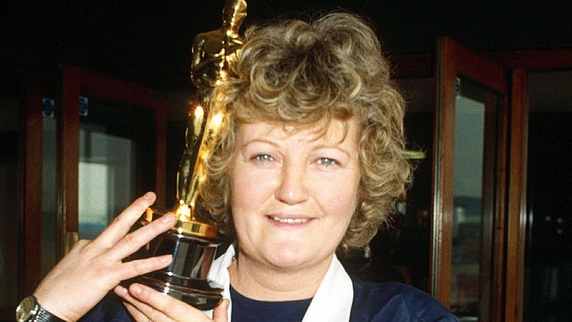 Day Lewis was British born but holds Irish citizenship - so we can rightfully claim him (unlike some recent examples of people playing fast and loose with nationalities). This Oscar was his first, with four more nominations coming his way in later years. Winning three Oscars for Best Actor in a Leading Role, Day Lewis became the first actor to reach this feat.