Toby Bourke, the only Irishman to have recorded a duet with George Michael, has said the late singer was very proud of the song which was recorded just days after George's beloved mother Lesley died.
The singer-songwriter signed to George Michael's Aegean record label in 1996 and in 1997, the pair recorded a duet entitled Waltz Away Dreaming. The single became a top ten hit but the independent label folded soon after.
Bourke had written the song originally as a "straightforward person-to-person love song" but says "it came to mean so much more to George when his mum died".
Speaking to RTÉ Entertainment, Bourke said: "I think he saw the phrase 'waltz away dreaming' as being a fitting epithet for what had happened with his mum and her slow and sleep-filled death.
It was a big song for him and it was on his CD player in his car when he left the hospital [after his mother died]. When he turned on the car engine the song came on, and it was at that point he decided it was going to be the first song off the new label.
"This tragic event became the catalyst for what was to be the only thing that ever happened on Aegean Records, which was the release of Waltz Away Dreaming. What was so extraordinary about it, was that what you think would devastate someone, came a moment of real focus for George Michael.
"He was utterly focused on this track. Lesley died on [Wednesday] and we were both in the studio on Saturday starting this."
Bourke says there was a lot of "raw emotion" in the studio, but said Michael, who passed away on Christmas Day last year, was "doing what a lot of artist's do, which is dealing with tragedy through creativity".
"I think in that bubble he felt quite secure and in charge and in control, and he was. It was an extraordinary thing to do. From my point of view this was the first time I'd ever worked on this level, and you're working with someone who's in the throes of grief, and dealing with it in their own way", he said.
The last time Bourke saw Michael was "a long time back", just after he had finished the video for As, his duet with Mary J. Blige (1998).
Bourke says "there was a sadness about him at that stage, he was in a sad place" after a number of his closest friends had sold stories to the tabloids about him, "critically his cousin Andros".
"George shut him out after that, the two never reconciled and George lived a very isolated life after that."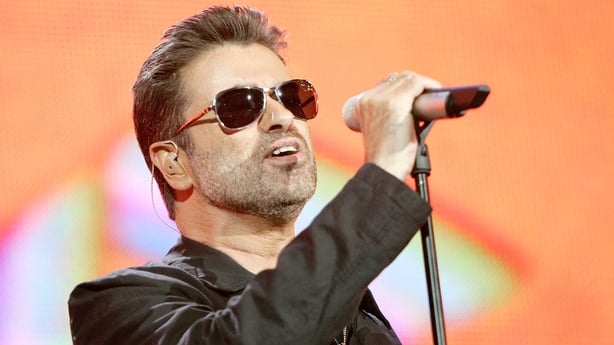 Following Michael's tragically early death at the age of 53, anecdotes of his charitable ways began flooding in on social media. Bourke simply says "that was him".
He was an "old school socialist" who "redistributed significant amounts of his own money," he told RTÉ Entertainment.
"We used to eat at Caffe Uno and places like that, he was much more comfortable there than in some posh, fancy place that he was supposed to be.
"George Michael was a very unusual man, he was flawed like all artists are flawed. And he was compassionate like a lot of artists are compassionate, but he never lost his rooted working class, Londoner, immigrant mentality.
"And I think it really troubled him to be such a huge superstar, to have all this wealth, to have all this trappings, he was never comfortable with it. And this made a yin and yang in his life, this inner conflict, which fuelled great work in his records, but also fuelled a deep sadness inside him that he wasn't comfortable in this thing that he was best at doing." Bourke explained.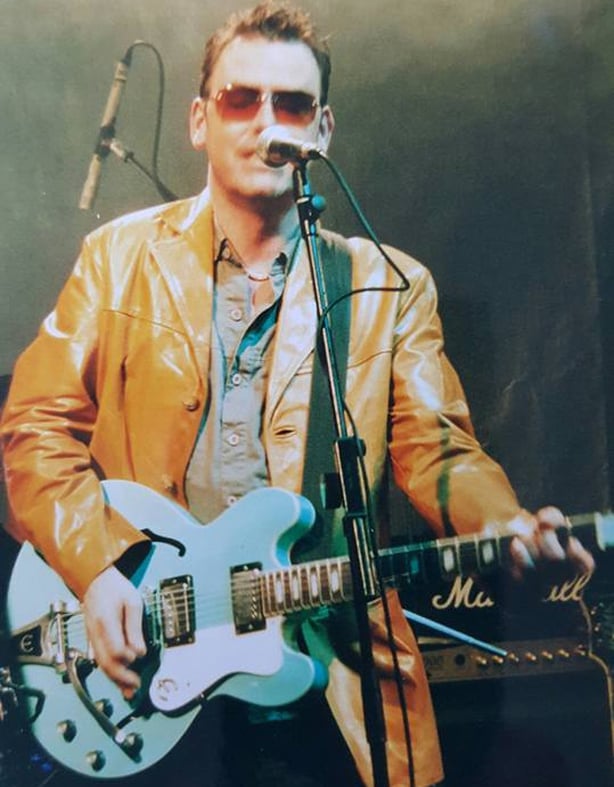 Bourke continues to write and record music from his base in Ireland, where he lives with his wife and children. His career in music was almost cut short in 2008 after a near fatal accident while pushing his car out of the mud near his home in West Clare.
"My hand went through the headlight and I slashed my wrist completely, everything, the nerves, tendons", he said. "I should have died in the mud but thankfully the ambulance people came in time and I saw a surgeon in Galway."
He was told by the surgeon that he would never play a musical instrument again.
"It took a long time but I learned to play again, I re-tuned my guitar and I've got some feeling back. So I had to reteach myself how to play the guitar and it's only in the last year or two that I've been able to do that.
"In the last six months I've been recording again. It's good, it's lovely to get a second chance to do it, boy it feels good," Bourke continued.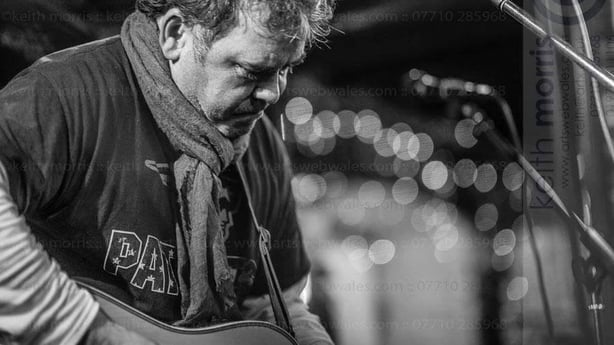 After learning to play guitar again, Bourke began recording a new album which he says should be finished pretty soon. "There's some stuff that we've already released, one that I'm really happy with called Love Blows Cold which is a big banging, country rock song. But yeah there's more to come."
Of the single Waltz Away Dreaming, which was never released in Ireland, Bourke added: "I think it's a really nice song and I really wanted it to be heard, it's one of those things that when one of these things happen, everybody suddenly wants to hear it. I'm proud of the song, I know George was very proud of the song and it would be great if it got heard.
"I hope it is a nice way to remember him."
For further information on Toby Bourke and to listen to his music, click here.