Production has begun on the latest Star Wars spin-off movie, the as yet untitled Han Solo adventure which stars Alden Ehrenreich as the roguish interstellar smuggler with a cast featuring Thandie Newton and Game of Thrones star, Emilia Clarke.
Ehrenreich, who broke through in the Coen Brothers Hollywood caper Hail, Cesar! last year, landed the coveted role over Irish actor Jack Reynor.
The standalone Han Solo film follows Star Wars movie Rogue One and focuses on the early years of Solo and his sidekick Wookiee Chewbacca in the lead up to the events of Star Wars: A New Hope, including their early encounters with Lando Calrissian.
The first official snap released shows Han Solo back in the cockpit of the Millennium Falcon alongside Chewbacca (this time played by Finnish basketball player Joonas Suotamo) and the rest of the cast.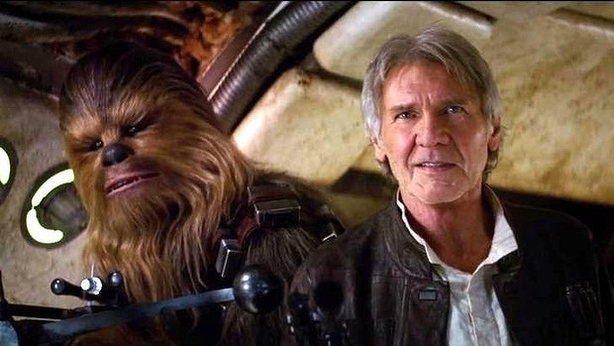 The other castmates include Woody Harrelson, Donald Glover as Lando Calrissian, Phoebe Waller-Bridge.
"Watching such inspired people from all over the world, with such unique voices, come together for the sole purpose of making art, is nothing short of miraculous," co-directors Phil Lord and Christopher Miller said.
"We can't think of anything funny to say, because we just feel really moved, and really lucky."
According to the official Star Wars site, the stand-alone film will explore Han and Chewie's adventures before the events of Star Wars: Episode IV - A New Hope.
The untitled Han Solo Star Wars Story is slated for release on May 25, 2018.