Ryan Tubridy has said he is going to "peel this egg off my face" after it was confirmed that an autographed photo he was sent, purportedly from Oscar winner Julia Roberts, was, as many suspected, a hoax.
The saga began last week when Tubridy told listeners to his show on RTÉ Radio 1 that he had been sent a signed photo of Roberts from the US with the note: "Hi Ryan, It's Julia Roberts here. I believe you're a fan of my work and my assistant is an Irish person and said maybe you'd like the enclosed photograph." Both were subsequently shared on Instagram.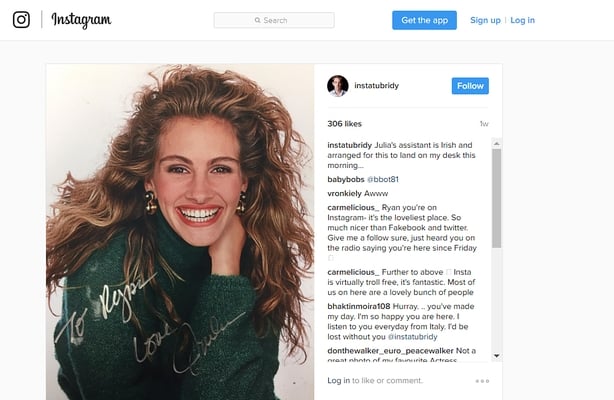 The 'Irish assistant' in question, named on the package as Sean McCormack, then sent Tubridy a blu-Ray of Roberts' film Eat, Pray, Love earlier this week, as the presenter and his production team tried to track the sender down to the San Francisco address shown on the 'gift'.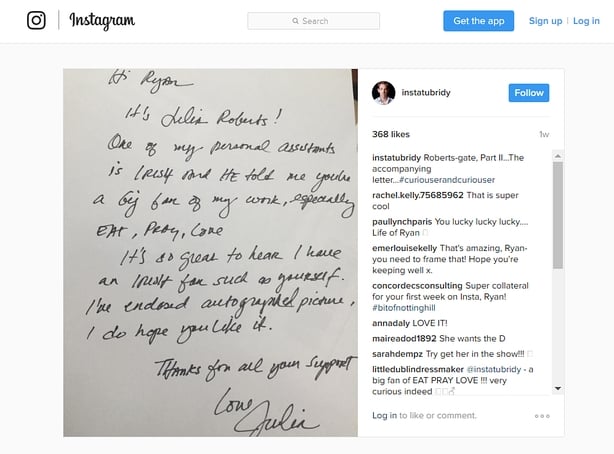 But, after some digging by website the Daily Edge, which contacted Roberts' attorney at the Los Angeles law firm Hirsch Wallerstein Hayum Matlof + Fishman (HWHM+F), it turns out the signed photo is a hoax and the 'Irish assistant' does not exist.
Having shared the news on 2FM's Breakfast Republic on Thursday morning, Tubridy later returned to the Roberts saga on his own show "for the last time, unless she walks in the door, which I'm not expecting today or tomorrow".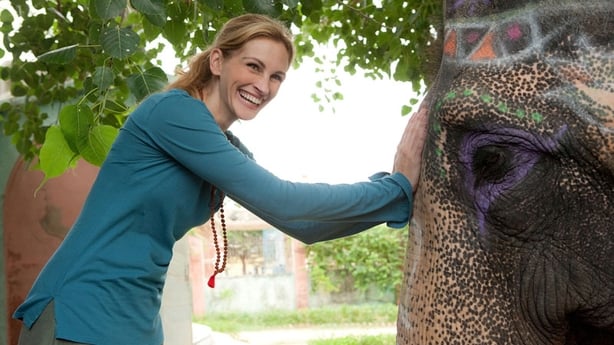 "We were trying to find the guy," he said. "We were trying to find this McCormack, personal assistant. Who was this guy? And we even found the condo... It was all so clever and mad. Quite mad, the planning.
"I didn't know whether it was either a complete joke or whether he was working with Julia Roberts, which I thought was an option," Tubridy continued. "Or was it somebody who was completely taking the mick? As it turns out, it was the latter.
"So, to the credit of the Daily Edge site, they rang Julia Roberts' solicitor, who said that, 'No, I'm sorry. There's no one here [of that name]'."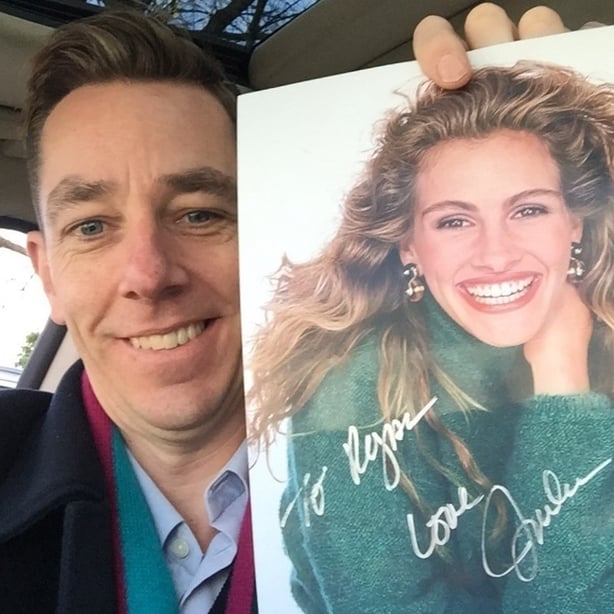 HWHM+F's statement read: "We are confirming that Ms Roberts is not sending any letters and/or autographs to Mr Tubridy or his radio station, nor does Ms Roberts have an assistant by the name of Sean McCormack. Hence, it appears that Mr Tubridy is the victim of a hoax."
"I was totally and utterly catfished," admitted Tubridy. "And there you have it: whoever cracked that joke all the way from the States, you got me. And it was good. And I'm just going to peel this egg off my face now."