Ryan Tubridy has revealed that he received a mysterious signed photo and letter appearing to be from Hollywood actress Julia Roberts in the post this morning.
"What an odd present to get on my desk this morning, an envelope with a California stamp on it - and it's saying Mike McCormack, assistant to the enclosed person," he revealed on The Ryan Tubridy Show on RTÉ Radio 1.
"And inside, now I don't know if this is a stunt or if this is real, but inside was a letter saying, 'Hi Ryan, It's Julia Roberts here. I believe you're a fan of my work and my assistant is an Irish person and said maybe you'd like the enclosed photograph'."
The photo of Julia is signed, "To Ryan, Best Wishes, Julia Roberts."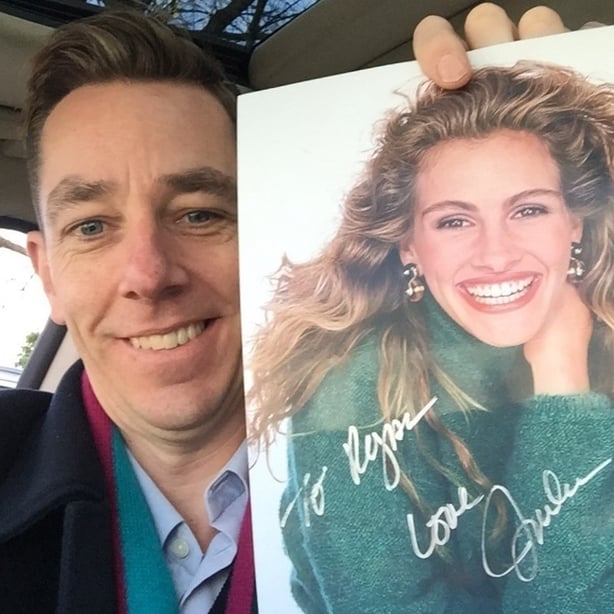 Tubridy, who has clocked up close to 2,000 followers since joining Instagram on Friday, shared the picture he received on the social media site, and explained why he decided to join.
"It's gorgeous! Now I signed up to Instagram on Friday, just to give it a go for a week just to have a bit of fun with it.
"I may or may not stick with it but it seems to be quite a nice 'ole place to be and it's fun. So I put that one up there," he said.
"I don't know whether someones taking the mick out of me, or whether there is an Irish guy who works with Julia Roberts who got her to sign this to me, but either way, the mystery continues," he laughed.