Grammys producer Ken Ehrlich has apologised to Metallica and gospel singer Shirley Caesar for the mistakes that took place during the awards show on Sunday night in LA, saying such mishaps are "horrible when they happen". 
The music world's biggest night of the year saw Metallica frontman James Hetfield's microphone fail during the band's performance with Lady Gaga, while a montage that was meant to feature  
lifetime achievement honouree Caesar used the wrong part of the footage with another singer, CeCe Winans, appearing on screen instead.
Uhhhhhhh @radioforrest .....mic #Fail for @Metallica and Lady Gaga #GRAMMYs pic.twitter.com/jLInZ67N2N

— Rick Daniels (@OnAirWithRick) February 13, 2017
"These kinds of things are horrible when they happen," Ehrlich said in an interview with the Associated Press. "That's one of the risks of live television."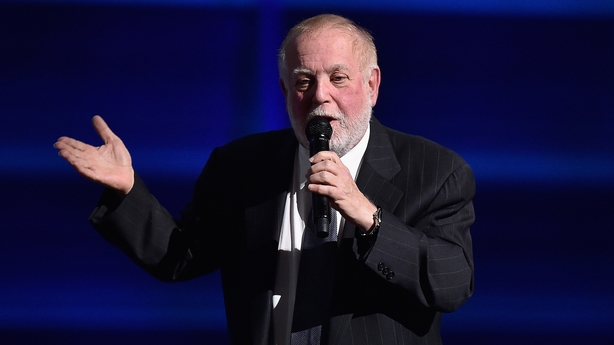 Ehrlich described the Metallica mishap as "awful".
"My guys say that the mic cable was connected," he said. "My guys' theory was that ... one of the extras [onstage] accidentally kicked out the cable that went to the mic."
We need your consent to load this YouTube contentWe use YouTube to manage extra content that can set cookies on your device and collect data about your activity. Please review their details and accept them to load the content.Manage Preferences
Ehrlich also apologised to Caesar, explaining that the mistake occurred because a clip featuring her, Winans and the late Whitney Houston was used in the preparation of the montage.
This is not #ShirleyCaesar #GrammyAwards pic.twitter.com/9BKsaWKVqq

— JJ (@Hardjj) February 13, 2017
"We obviously want to apologise to Shirley Caesar," he said. "It's unfortunate that happened." A gracious Caesar subsequently released a statement thanking Ehrlich for the apology and adding "these things happen sometimes".
We need your consent to load this YouTube contentWe use YouTube to manage extra content that can set cookies on your device and collect data about your activity. Please review their details and accept them to load the content.Manage Preferences
Ehrlich expressed his frustration that the mistakes had overshadowed the performances on awards night, explaining that a three-and-a-half-hour live show is "fraught with danger".
There was much wailing and gnashing of tweets on Sunday when Beyoncé lost out to Adele in three major categories at the Grammys, leading to a renewed outcry that the ceremony suffers from "a race problem". 
Beyoncé, who already has 22 Grammys for her work with Destiny's Child and her solo career, had been nominated for nine Grammys this year and was expected to be the big winner on the night for her acclaimed and controversial album, Lemonade, which tackles issues of race, infidelity and social injustice.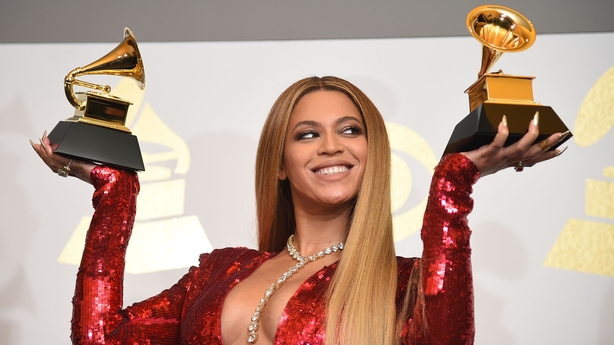 In an echo of the #OscarsSoWhite controversy of recent years, many music fans are now claiming that the megastar was snubbed in the Album of the Year category, which is widely seen as the most important award of the ceremony.
However, Neil Portnow, Recording Academy President and Grammys boss, has rejected the claims. He told music website Pitchfork: "No, I don't think there's a race problem at all. Remember, this is a peer-voted award, it's not a corporate entity - it's the 14,000 members of the Academy...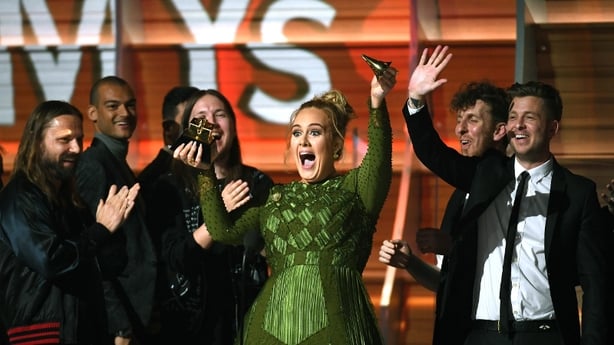 "It's always hard to create objectivity out of something that's inherently subjective, which is what art and music is about. We do the best we can."
Beyoncé took home two awards but lost out in three key categories - Record of the Year, Song of the Year and Album of the Year - to Adele, leading the London singer to dedicate her win for her album, 25, to Beyoncé, who she tearfully described as "the artist of my life".
Adele also asked from the stage: "What the f**k does [Beyoncé] have to do to win Album of the Year?" Later, in the evening, she is reported to have snapped one of her Grammys in half and offered it to Beyoncé.
RTÉ Entertainment's full coverage of this year's Grammy Awards 
This is not the first time the Grammy Awards have been criticised over diversity issues. Some observers have noted that the last time a black artist won for Album of the Year was Herbie Hancock in 2008.
All of the 84 Grammy categories are voted for by a range of artists, songwriters, engineers, producers and other music industry workers.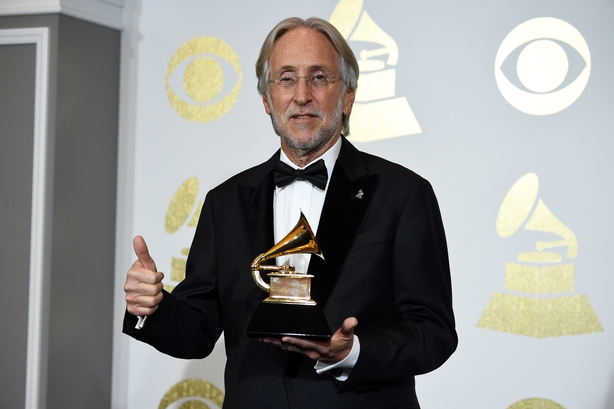 Portnow added that Chance the Rapper's win for Best New Artist showed that the Grammys do not have a race issue.
"You don't get Chance the Rapper as the Best New Artist of the year if you have a membership that isn't diverse and isn't open-minded and isn't really listening to the music, and not really considering other elements beyond how great the music is," he said.
The Grammy for Best Album has been a predominately white affair with only eleven black winners since the inaugural Grammy ceremony in 1959, including Stevie Wonder, who was the first black winner in 1974; Michael Jackson, Whitney Houston and Outkast.
Portnow also told Pitchfork that he believes Grammy voters don't listen to music based on gender, race or ethnicity. "When you go to vote on a piece of music - at least the way that I approach it - is you almost put a blindfold on and you listen," he said.
"It's a matter of what you react to and what in your mind as a professional really rises to the highest level of excellence in any given year. And that is going to be very subjective. That's what we ask our members to do, even in the ballots."