Madonna has been granted permission to adopt twin girls in Malawi. The 58-year-old singer was reportedly present in the High Court in the Malawian capital, Lilongwe, when the ruling was made. 
The ruling means that Madonna can now bring the four year old girls, who've been named as Esther and Stella, from the African country back to her home in the US while the adoption process is finalised over the next year. 
In January, Madonna had issued a statement saying "rumours of an adoption process are untrue" after a judiciary spokesman in Malawi was quoted as saying the star had applied for permission to adopt two children.
At the time, Madonna said she was in the country to visit the children's hospital in the city of Blantyre as part of her work with her children's charity, Raising Malawi.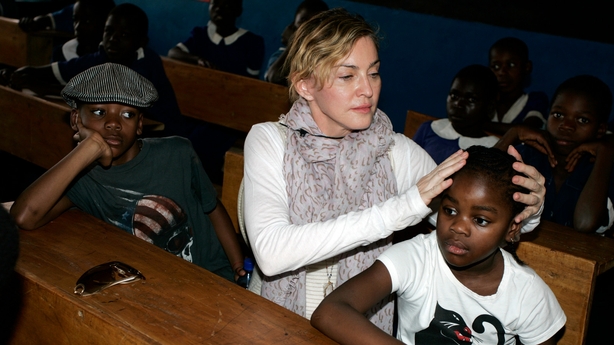 Madonna adopted her Malawian-born son, David Banda, and daughter, Mercy James, in 2006 and 2009 respectively.
She also has a son, Rocco, from her marriage to film director Guy Ritchie and a daughter, Lourdes, from a previous relationship.