Loving star Ruth Negga has told RTÉ Entertainment that Irish modesty "doesn't translate" in Hollywood and she has learned to accept the compliments for her work.
The Irish-Ethiopian actress is among the contenders for a Best Actress nod in Tuesday's Oscar nominations for her performance in Loving, which tells the true story of an illegal inter-racial marriage in the US state of Virginia in the 1950s.
The former Love/Hate star has been receiving plaudits for her work in Loving since the drama premiered at Cannes last May, and told RTÉ Entertainment that she had developed a strategy for dealing with that particularly Irish "self-deprecating look away thing".
"It's terrible, isn't it?" she said. "I've realised that what is valued somewhere else is kind of looked at askew elsewhere. I'm not sure the self-deprecation thing translates in America. So when you go, 'Oh no, no, no, no', they think, 'What's wrong with you?! Take it and run!'"
"So I've learned to say 'thank you'," she continued. "Even though I'm feeling the gratitude, I must be more verbal about it. And I do feel it very deeply, and I'm very flattered."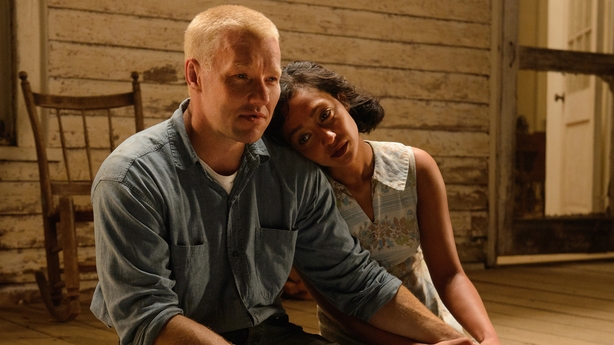 When it comes to her own assessment of her performance in Loving, Limerick-raised Negga said that she had been able to watch the film "the first couple of times" without a critical eye.
"I was so awed by the film itself, not really concentrating on my performance," she explained. "And I refused to let myself be critical this time because I really wanted this... This film is so special to me because the couple are."
"But now I see it again I think, 'Maybe I should have done that...' So I do think it's this thing that sometimes you just have to let it go up in the ether and be gone because you'll just be chasing your tail about it, and it's infuriating."
Loving opens in cinemas on Friday February 3. The Academy Award nominations will be announced on Tuesday at 1:18pm, Irish time.