Irish director John Butler has applauded Ireland's ever-growing film industry and says he hopes it will continue to capitalise on 2016's success which saw a record number of Oscar nominations and box office takings.
The Stag director lavished praise on Irish filmmakers and actors admitting he feels special to be part of such a unique community.
Speaking to RTÉ Entertainment at the launch of the Audi Dublin International Film Festival (ADIFF) on Wednesday, Butler said, "It's nice in Ireland to feel part of a community of filmmakers. I do think there is a genuine sense of camaraderie. You know everybody because the community is small.
Audi Dublin International Film Festival: 10 Must-See Films
"You always know people who have worked on other films. 2016 was a great year. Hopefully, we can continue to capitalise on that," he said.
"Ireland appears to be making a name for itself globally and punching above its weight, which is very important, particularly with our own stories and creative talent," he added.
Butler is set to close the Audi Dublin International Film Festival with his new comedy-drama Handsome Devil, which centres on a "rugby-mad boarding school" and tells the story of what happens when outsider Ned (Fionn O'Shea) and star athlete Conor (Nicholas Galitzine) are forced to share a room.
"The Stag closed the film festival four years ago. It's cool to be bringing back a second film and to play at the closing night," he said.
"I attended the Dublin Film Festival throughout my 20's and bunked off college to go. I used to go to three and four films a day.
"I've done that for years. A premiere of any sort is always nice to get, but this is particularly special," he added.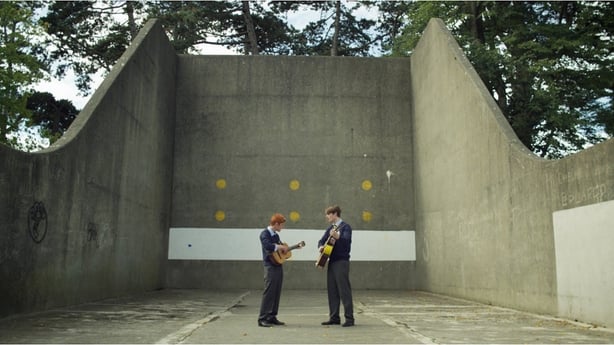 Rising star Seána Kerslake also says she is "very proud" to be part of Ireland's growing film industry and commended homegrown talent for helping to get a creative stamp of approval internationally.
Kerslake won rave reviews for her leading role in Darren's Thornton's feature film A Date for Mad Mary last year, and praised Ireland for its "hub of talent".
"The Irish film industry is going from strength to strength. We have such a hub of talent here. I'm very proud to be part of it. So many of my peers are doing amazingly," the 25-year-old actress said.
Kerslake, who is on the ADIFF Discovery Jury panel, says she is excited to see what 2017 has in store for Irish film.
"I'm excited to see what comes with Irish film. We are starting to gain even more recognition internationally and people are really starting to sit up and pay attention to us," she said.
"We have great writers, actors and directors, costume designers and everything here," Kerslake added.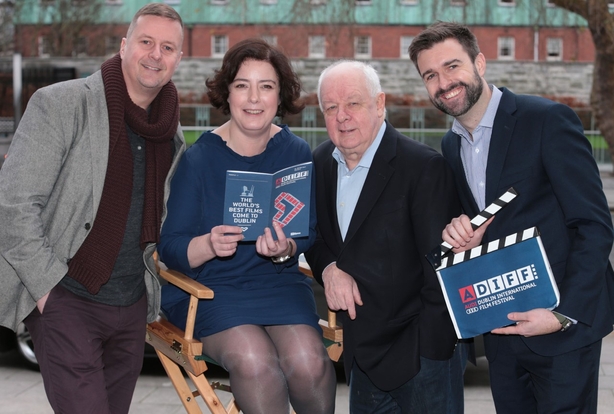 Now in its 15th year, the 2017 ADIFF runs from February 16- 26 and boasts an impressive mix of new films from across the world across eleven days and will feature talent such as Cillian Murphy, Vanessa Redgrave, Jack Reynor, Aiden Gillen and Ann Friel on the red carpet.
Irish film heroes Jack Reynor and Cillian Murphy will attend the gala screening of Ben Wheatley's new '70s thriller, Free Fire, at the Savoy in Dublin Thursday February 23.
The Gala opening night will also showcase Irish talent at its best with the premiere of Maudie, a biopic of folk artist Maud Lewis from Irish director Aisling Walsh (Song for a Raggy Boy).
Cinema-goers can also look forward to the premiere of Jim Sheridan's The Secret Scripture, adapted from the award-winning novel by Sebastian Barry. Veteran actress Vanessa Redgrave will be in attendance and will be presented with a Volta award by the Festival.
Tickets for the ADIFF, which runs from Feb 16 - 26, go on sale at 6.30pm tonight on www.diff.ie. The full programme will also be available to browse and download.