Status Quo guitarist Rick Parfitt has died after suffering from a severe infection at the age of 68, his manager has said.
The veteran musician was taken into hospital in Marbella, Spain, on Thursday evening due to complications with a pre-existing shoulder injury, according to the Press Association.
He died there on Saturday, his manager and family said in a statement.
"We are truly devastated to have to announce that Status Quo guitarist Rick Parfitt has passed away," his family and manager said in a joint statement.
"He died in hospital in Marbella, Spain as a result of a severe infection, having been admitted to hospital on Thursday evening following complications to a shoulder injury incurred by a previous fall.
"This tragic news comes at a time when Rick was hugely looking forward to launching a solo career with an album and autobiography planned for 2017 following his departure from Status Quo's touring activities on medical advice.
"He will be sorely missed by his family, friends, fellow band members, management, crew and his dedicated legion of fans from throughout the world, gained through 50 years of monumental success with Status Quo."
Parfitt is survived by his wife Lyndsay, their twins Tommy and Lily and his adult children Rick Junior and Harry.
Rick Parfitt Jr paid tribute to his late father, writing on Twitter: "I cannot describe the sadness I feel right now. To many he was a rockstar, to me he was simply 'Dad', and I loved him hugely. RIP Pappa Parf"
Shocked and so sad to hear of the passing of Rick Parfitt. Hard to find words. You truly joyfully rocked our world. RIP dear buddy. Bri

— Dr. Brian May (@DrBrianMay) December 24, 2016
The Surrey-born guitarist had been dogged by health concerns for years, most recently pulling out of a Status Quo tour following a heart attack in June.
Manager Simon Porter said at the time Parfitt had "died" for several minutes, which had affected him mentally.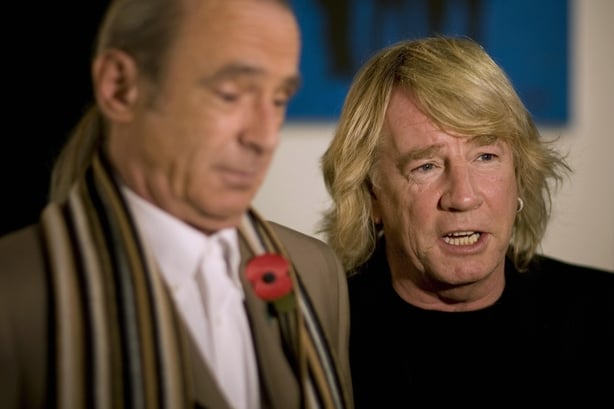 Parfitt (R) pictured with his Status Quo bandmate, Francis Rossi
He had quadruple heart bypass in 1997 after touring with the band for decades, during which time he had weathered drink and drug problems.
Parfitt, who played guitar, keyboards and sang with Status Quo since their formation in 1967, has had numerous health scares in recent years - including a throat cancer scare in 2005 and a heart attack in 2011.
Status Quo have sold more than 100 million records, scoring massive hits with songs such as Rockin' All Over the World and Caroline.
After nearly 50 years with Status Quo, last June Parfitt said that he wouldn't be returning to the veteran rockers in any performing capacity.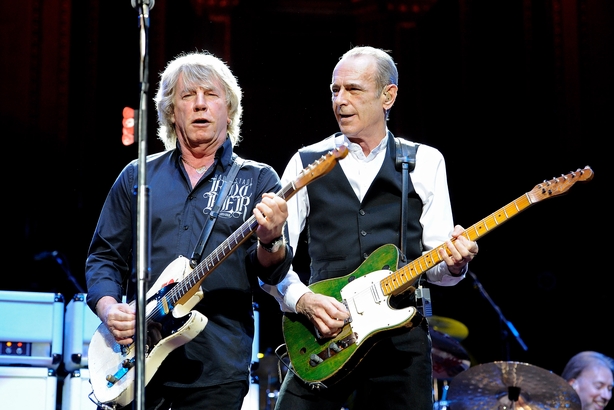 The band had planned to perform acoustic shows only and Parfitt said he did not wish to take part.
He told Classic Rock magazine, "In my heart I'm a rocker . . . If I'm going to make music it's got to rock. I'm not a great fan of the whole acoustic malarkey.
"It doesn't float my boat. What I am disappointed in is missing the last of the band's electric shows."
Doctors first informed Parfitt his lifestyle of rock and roll debauchery could cost him his life after his first bypass in 1997.
But, despite cutting down on his vices, he vowed not to become a "born-again Christian" and still enjoyed the "odd pint".
Parfitt joins a long list of celebrated musicians to have died in 2016 - including David Bowie, Prince and Leonard Cohen.