Applications for Late Late Toy Show tickets closed two weeks ago with a staggering 125,000 people applying to join the coveted audience on Friday.
Last year's Toy Show was the most watched programme of the year with an average of more than 1.5 million viewers tuning into the broadcast. Despite its enduring popularity, it seems a huge amount of people would rather be in studio on the night than enjoying it from the comfort of their sofa.
Of course, the lure of plenty of freebies on the night always helps, not to mention the huge array of talent and surprise guests.
After all who could forget Johnny O'Loughlin's awestruck reaction when RTÉ weather presenter Evelyn Cusack came on stage or Fionn Molloy's inimitable brand of gangsta-tractor rap?
Despite the huge number of applications, tickets for the show will be issued on a lottery basis.
The Late Late Toy Show also gave viewers an extra shot at securing two seats on Irish TV's biggest night with the launch of the 'RyanElf' Competition. Viewers were invited to go online, download the RyanElf, carefully cut it out and start taking selfies with the little fella and then post the results on social media.
Host Ryan Tubridy said: "Toy Show tickets are rarer than hen's teeth and this is a great opportunity for someone to get their hands on two of them,"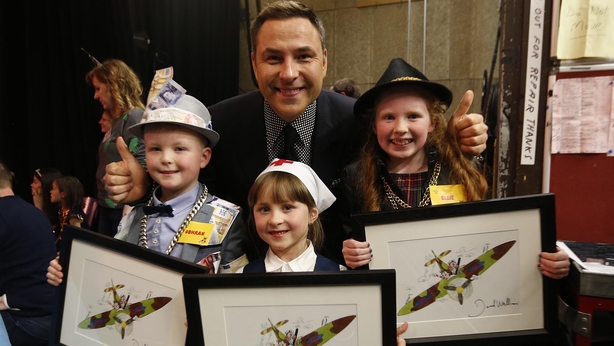 Tubridy (43, going on 12) recently said he was gobsmacked when this year's Toy Show had managed to receive 100,000 applications for tickets after just two weeks.
"Everywhere we go, especially now that we have taken the show on the road, I get people asking, 'Any tickets, Ryan?!' It just shows how beloved the Toy Show still is after all these years", he said.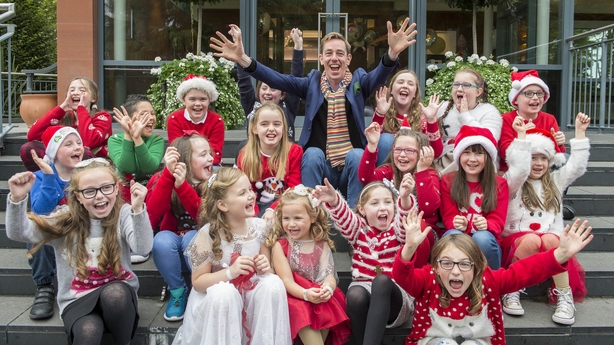 Auditions for singers, dancers and musicians took place last month in Cork, Galway and Dundalk following the announcement that this year's opening number - billed as the Toy Show's "most ambitious ever" - will be based on a classic movie.
Beginning on Wednesday this week, a three-part documentary, The Late Late Toy Show Unwrapped, will be screened with cameras following the young performers from the very start of the process, through nerve-wracking auditions, to preparations for the big night itself.
The Late Late Toy Show Unwrapped, Nov 30, Dec 1 and 2 at 7pm.