Taylor Swift has smashed her competition - including Adele and Madonna - to be named the richest female musician, according to Forbes magazine's Highest-Paid Women in Music list for 2016.
The 26-year-old crossover country sweetheart turned pop siren has amassed earnings of $170 million (€154 million) over the past year, meaning she has earned more than double her nearest competitor Adele.
The British singer took home $80.5 million to come second on the list.
Swift's takings are mainly due to her 1989 World Tour raking in a quarter of a billion dollars, $200 million of which was made in the US alone. Swift played Dublin's 3Arena on the 1989 tour in June, 2015.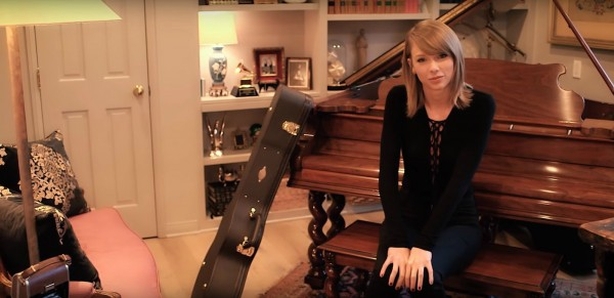 Swift - the crossover country sweetheart turned pop siren. Meredith and Olivia not pictured
She also has lucrative endorsement deals with Diet Coke, Apple and shoe brand Keds.
Forbes' media and entertainment editor Zack O'Malley Greenburg said: "Taylor has completely overtaken everyone on our list due to the phenomenal success of her 1989 World Tour.
"She played nearly twice as many dates as competitors like Adele and Rihanna during our scoring period, and managed to fill stadiums - the largest type of building one can play - throughout lucrative North American markets and beyond."
He added: "Touring is where music's top moneymakers generally score the bulk of their bucks, and Taylor is the prime example."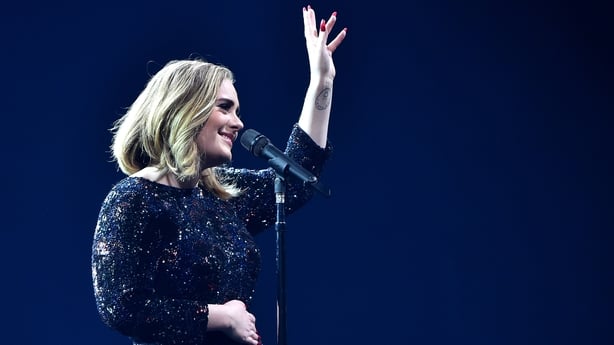 London singer makes good
Adele's silver-prize earnings are not to be scoffed at, though, as she is one of the few musicians whose earnings largely come from album sales.
The 28-year-old Grammy and Oscar winner's latest album 25 has been a huge global success, and her current world tour has only added to her overall takings.
Madonna comes in third place with $76.5 million earned over the past year, and Rihanna follows closely behind with $75 million.
Last year's number one Katy Perry lands in sixth place for the year after her Prismatic World Tour came to an end in October last year.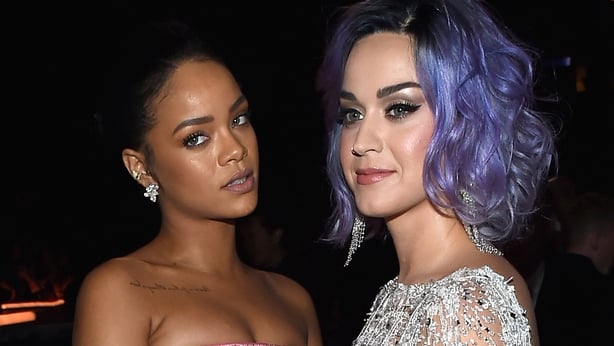 Rihanna and Katy Perry are in the money again
Perry's earnings for 2015 were $135 million but for the 2016 period, she slipped down to $41 million.
The top 10 list is completed by solo music artists Beyonce, Jennifer Lopez, Britney Spears, Shania Twain and Celine Dion.
Forbes estimated the pre-tax income of personalities from June 1 2015 to June 1 2016 from a variety of sources, including data from Pollstar, Nielsen and the Recording Industry Association of America, as well as interviews with managers, lawyers and some of the stars themselves.
The full list of top-earning female musicians for 2016.
1. Taylor Swift - $170 million
2. Adele - $80.5 million
3. Madonna - $76.5 million
4. Rihanna - $75 million
5. Beyonce - $54 million
6. Katy Perry - $41 million
7. Jennifer Lopez - $39.5 million
8. Britney Spears - $30.5 million
9. Shania Twain - $27.5 million
10. Celine Dion - $27 million
We need your consent to load this YouTube contentWe use YouTube to manage extra content that can set cookies on your device and collect data about your activity. Please review their details and accept them to load the content.Manage Preferences
When RTÉ Entertainment met Taylor . . .