On the eve of the release of his new album, veteran Canadian singer and songwriter Leonard Cohen has said he is ready to die, adding "I hope it's not too uncomfortable."
Cohen, who recently turned 82, releases his 14th album You Want It Darker next week and in a new interview with The New Yorker magazine, he says: "I don't think I'll be able to finish those songs. Maybe, who knows? And maybe I'll get a second wind, I don't know.
"But I don't dare attach myself to a spiritual strategy. I don't dare do that. I've got some work to do. Take care of business. I am ready to die. I hope it's not too uncomfortable. That's about it for me."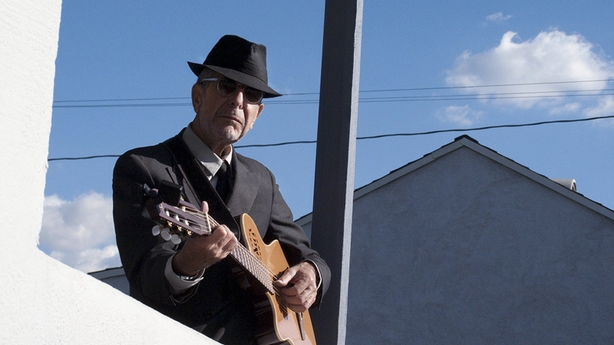 You Want it Darker was produced by Cohen's son Adam Cohen, and features backing vocals from Montreal's Cantor Gideon Zelermyer and the Shaar Hashomayim Synagogue Choir on one track.
Cohen, whose gigs in Ireland over recent years have been greeted with a near-religious reverence, has enjoyed a late career revival with albums such as Popular Problems and Old Ideas.
A segment of the new album's title track was used earlier this year on BBC drama Peaky Blinders, which stars Cork actor Cillian Murphy.
We need your consent to load this YouTube contentWe use YouTube to manage extra content that can set cookies on your device and collect data about your activity. Please review their details and accept them to load the content.Manage Preferences
Cohen recently penned a moving tribute to his dying muse Marianne Ihlen, the subject of two of his best known songs So Long Marianne and Bird on a Wire during which he also spoke about his own mortality.
The pair met in the 1960s and were a couple for over a decade. Ihlen died in Norway in late July at the age of 81 but Cohen had only became aware that she was seriously ill a few days before she passed away.
Her close friend Jan Christian Mollestad revealed the details of Cohen's letter to Marianne on Canadian radio. Cohen wrote that "it's come to this time when we are really so old and our bodies are falling apart and I think I will follow you very soon. Know that I am so close behind you that if you stretch out your hand, I think you can reach mine".