Robin Williams' widow Susan Schneider has written an emotional essay about the actor's final months, saying he was "drowning in his symptoms" before he committed suicide, without knowing what was wrong with him.
The Oscar-winning actor took his own life in 2014 having suffered from Lewy body disease, a type of degenerative dementia closely associated with Parkinson's disease,.which Schneider described as a "terrorist within his brain".
Schneider wrote a personal essay for the Neurology scientific journal which detailed her late husband's struggle with the disease in the lead-up to his suicide.
Describing the weeks before his death as "tragic and heartbreaking" she chronicled their battle to arrive at a proper diagnosis.
She wrote: "Robin was losing his mind and he was aware of it. Can you imagine the pain he felt as he experienced himself disintegrating?
"And not from something he would ever know the name of, or understand? Neither he, nor anyone could stop it - no amount of intelligence or love could hold it back."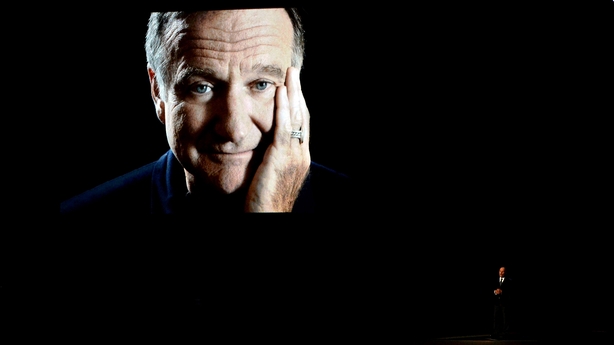 While filming Night At The Museum 3, "Robin was having trouble remembering even one line for his scenes, while just three years prior he had played in a full five-month season of the Broadway production Bengal Tiger At The Baghdad Zoo, often doing two shows a day with hundreds of lines - and not one mistake.
"This loss of memory and inability to control his anxiety was devastating to him."
Doctors only discovered that the actor had been suffered from the little-known Lewy disease after he died.
She wrote: "This likely caused the acute paranoia and out-of-character emotional responses he was having.
"How I wish he could have known why he was struggling, that it was not a weakness in his heart, spirit, or character."
In the essay, called The Terrorist Inside My Husband's Brain, Schneider wrote that her husband's last words to her were said as the couple went to bed, as doctors told them to sleep apart to help with their combined tiredness.
"When we retired for sleep, in our customary way, my husband said to me 'Goodnight, my love,' and waited for my familiar reply: 'Goodnight, my love'.
"His words still echo through my heart today. Monday, August 11, Robin was gone."
Schneider, who is campaigning to raise awareness of the disease, added: "It is my belief that when healing comes out of Robin's experience, he will not have battled and died in vain."