Robin Williams' widow Susan Williams has opened up about his death in a new interview, saying that she doesn't blame him "one bit" for committing suicide.
In an interview with Good Morning America, her first since her late husband's death on August 11, 2014, she said: "I forgive you 50 billion percent, with all my heart. You're the bravest man I've ever known."
She later said that suicide was his way of "just saying 'No', adding that she doesn't "blame him one bit."
She attributed his decision to commit suicide to the disease Lewy body dementia rather than depression, saying he was not "suicidal" but due to "what was going on inside his brain, the chemical warfare that no one knew about."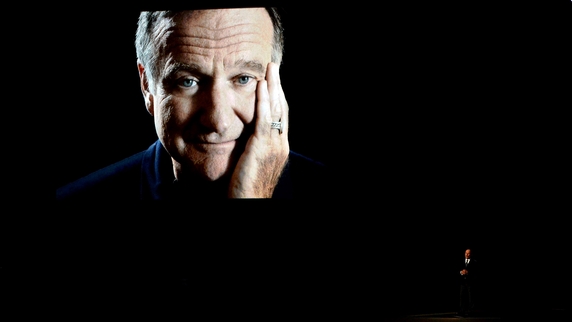 Following Williams' death, the coroner's report pointed to a debilitating brain disorder called Lewy body dementia, which is closely associated with Parkinson's disease.
Williams explained that her husband was "just disintegrating before my eyes. Lewy body dementia killed Robin. It's what took his life. ... [He was losing his mind,] and he was aware of it. He was keeping it together as much as he could, but the last month, he could not. It was like the dam broke."
Robin Williams was one of the world's best known and loved comedians and actors, thanks to roles in films like Mrs Doubtfire, Good Morning, Vietnam, Dead Poets Society and Good Will Hunting for which he won an Oscar.