Emily Blunt kept her pregnancy quiet on the set of her upcoming movie The Girl on the Train, only telling her co-star Luke Evans the news before filming a particularly physical scene.
The film adaptation of the Paula Hawkins novel of the same name filmed while Blunt was in the middle of her second pregnancy, but it wasn't common knowledge at the time.
Ahead of shooting a violent scene with Evans, the star told him the happy news.
"Emily told me just before I had to throw her around her kitchen," Evans said on the Jonathan Ross Show.
"It was going to be a stressful and intense day anyway, so we gave each other a little hug before we did the first take and as she leaned in she whispered, 'I'm four and a half months pregnant'."
"No one really knew at that point and so we kept it quiet and managed to get through the day," he added.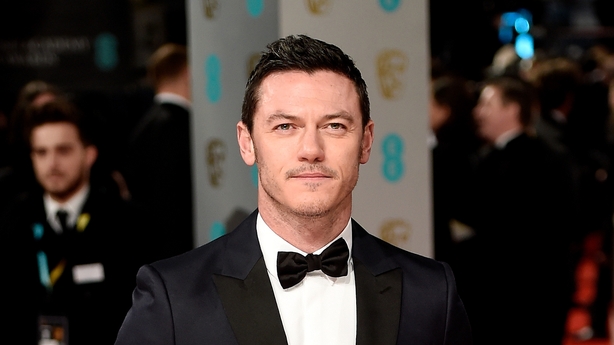 Luke Evans
The stars also revealed that neither of them had read the best-selling book before agreeing to star in the film.
"I think because I saw everyone reading it, I was trying to be contrary and say, 'Well, I'm not going to read it if everyone's reading it," Blunt said.
"I was pushing back against the trend and then I got offered the film and then shallowly ran to the book store to get a copy."
Evans also had a quick trip to his local book shop when he signed on for his role.
"I read the script and then quietly one evening I went to a late book store and asking, 'Can I get Girl on the Train?' with my hood up and [the shop assistant] said, 'I hope you don't mind me asking, but shouldn't you have read it before you got offered it today?'," Evans recalled.
"I said, 'Please don't tell anybody I haven't read it!"
The Girl on the Train hits cinemas on October 5.
We need your consent to load this YouTube contentWe use YouTube to manage extra content that can set cookies on your device and collect data about your activity. Please review their details and accept them to load the content.Manage Preferences