Emily Blunt has revealed that her character in the upcoming movie adaptation of The Girl on the Train will remain British despite the action being relocated to New York from its original London setting.
Movie giant DreamWorks are adapting the publishing phenomenon for the big screen. The mystery thriller, about an alcoholic divorcé who become entangled in a missing persons case, will star Blunt in the title role.
While many fans of the book were less than happy at the changed setting for the film, Blunt says herself and the director Tate Taylor have decided to keep Rachel similar to the character in the book.
"It's moved to New York but I'm going to play her as British, that was a decision Tate and I made recently", she told the BBC.
Speaking in London to promote her latest film, Sicario, she said she wanted to make the role of Rachel her own.
"I try not to get weighed down with what people are going to think of me," she said. "I'm going to have my own take on it." She also joked that her research for the role involved, "lots of rosé"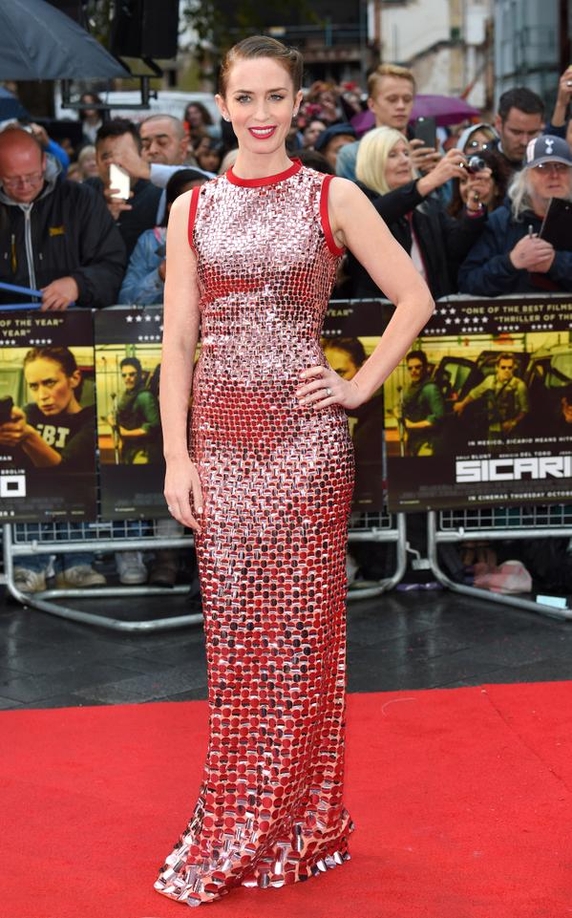 Emily Blunt turns on the style at Sicario Premiere
Ironically enough he British star recently made headlines after she joked about becoming an American citizen back in August. She told reporters "I became an American citizen recently, and that night, we watched the Republican debate and I thought, 'this was a terrible mistake. What have I done?'".
She was later forced to apologise after drawing the ire of conservative commentators in the US.
In her new movie Sicario, which had it's UK Premiere in London last night, Blunt plays FBI agent Kate Macer, who joins a government taskforce assigned to help end the escalating war on drugs, with Benicio del Toro playing a sinister figure in the operation.
Sicario goes on release in Ireland on October 8.