Calvin Harris reportedly wants to work with Kanye West in the near future.
Having been spotted partying together at Jennifer Lopez's 47th birthday bash in Las Vegas earlier this week, it seems the creative juices began to flow between Harris and Kanye with the pair potentially eyeing a collaboration.
"[Calvin Harris] wants to make some music with Kanye down the road," a source close to the DJ told E! News.
The website also quotes a source close to the Kardashians as saying Kim and Kanye "always thought" the This Is What You Came For hitmaker was really talented.
We wonder what they could possibly have to write about...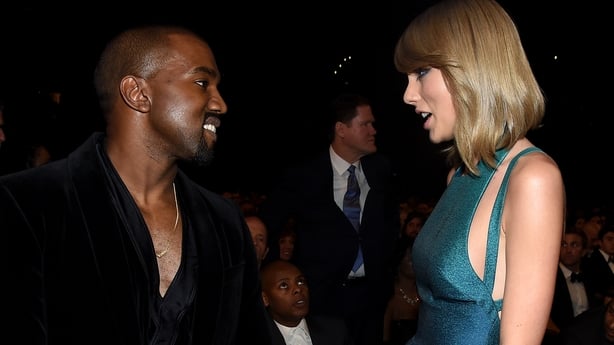 Kanye West and Taylor Swift pictured together last year before the Famous controversy began