Sheena Madden recently attended the New York Festivals Radio Awards where RTÉ Radio collectively picked up a whopping 34 trophies and certificates, with eleven of them going to Documentary on One programmes alone. Here she tells us about the awards and her journey there.
Last week, radio makers from around the globe join together at a penthouse on Fifth Avenue in Manhattan to recognise the word's best radio programmes. The New York Festivals Radio Awards is now in its 34th year and, this year, I was honoured to be invited to attend as a nominee.
Eighteen months ago, I flew into JFK with a microphone and a feeling of trepidation in my gut. I had been commissioned under the mentoring programme of RTE Radio 1's highly respected and trusted Documentary On One unit to tell the story of undocumented Irish immigrants who had been conned by an Italian-American fraudster called Ralph Cucciniello, who had posed as a lawyer at Yale Law School's "Immigration Clinic". I had interviews lined up, I had a train to catch to Connecticut to visit the State Attorney's office and I was due to accompany a private investigator on a surveillance job the following day... I was terrified. Despite the vast experience of my production supervisor Ciaran Cassidy and sound engineer Mark McGrath, I was terrified that I wouldn't be able to do justice to the story that so many people had trusted me to tell.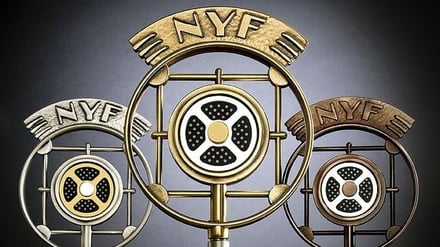 Well, last week I collected two silver trophies for that story at the New York Festivals Radio Awards. The Loophole was recognised alongside radio programmes from across the world. From Ireland, RTÉ Radio collectively picked up 34 trophies and certificates, with eleven of them going to Documentary on One programmes. One of those awarded gold was the documentary, My Uncle Jack. It's producer, Madge O'Callaghan had never produced anything for radio before, but she had an important story to tell. So she pitched her idea to Documentary on One and with the team's guidance and experience, brought her uncle Jack's story to life.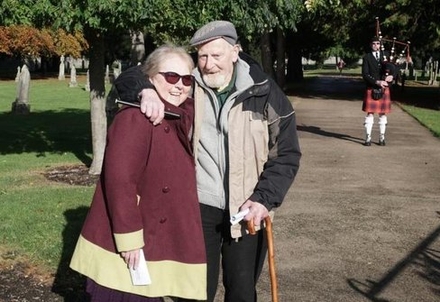 Her acceptance speech was humbling. She spoke about her uncle Jack and his time spent enduring hellish conditions in the Irish industrial school system in the 1930s and '40s. She felt is was a story that needed to be told. Later that evening, her brother Sean, who had accompanied Madge to New York, sang Irish songs with the Swedish Radio contingent and explained to them the difficulties and abuse that so many children had suffered just like their uncle Jack in early 20th century Ireland.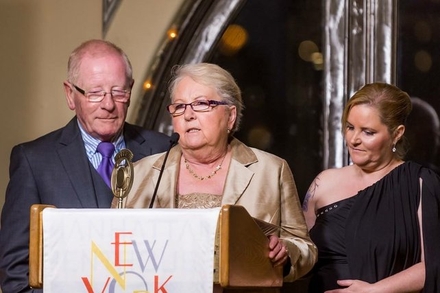 Other Irish winners included The Kinder Letters by Athena Media, which also won a Grand Jury Prize. The documentary, which was broadcast on Newstalk last year, tells the story of how an 11-year-old Irish girl called Mary Walsh came into possession of a German 'dankebuch' that thanks the Irish people for their donations at a time of humanitarian crises after the collapse of Nazi Germany. More than 60 years later, the book passed to her husband Tony O'Herlihy, who began unravelling the mysteries behind the origins of the book following her death in 2011.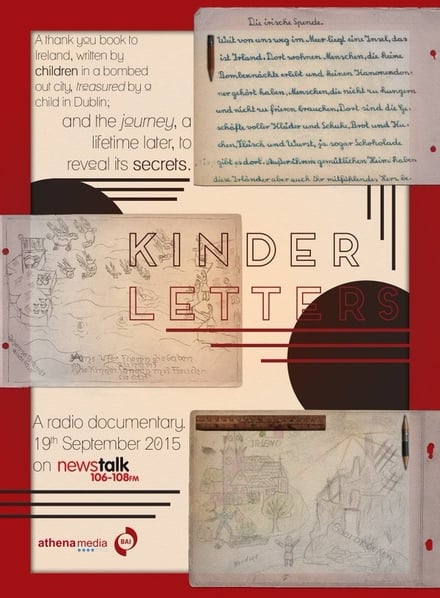 There were radio makers there from nearly 30 different countries from Argentina to Sweden, reflecting a diverse range of topics. Snippets of audio about children fleeing Syria mingled with accounts of the Ebola outbreak in Sierra Leone. There were music documentaries on Sinatra, Led Zeppelin, Boy George; dramas, audiobooks and jingles were played and honoured.
The one common thread running through each acceptance speech was an expression of passion for radio as a medium for telling stories in a way that no other can. No pictures to distract, no text to misinterpret. The raw honesty of speech. I met some amazing, awe-inspiring people on my short trip, people who have helped me see the limitless possibilities there are when it comes to telling stories. Whether it's to inform, entertain, educate or encourage... Radio is a medium that allows you to do that.
To listen to My Uncle Jack, The Loophole and more Documentary on One programmes, click here.