New Top Gear presenter Matt LeBlanc has dismissed reports that he and co-host Chris Evans are "at war".
In an interview with The Radio Times, the former Friends star described the claims as "a big load of bulls***".
"We've never had a rift!" he said. "I'm a true car fan; Chris is a true car fan. We're hanging out, having a laugh, doing our best. He is an extremely smart guy. I'd beat him in a race, though - and you can tell him I said that."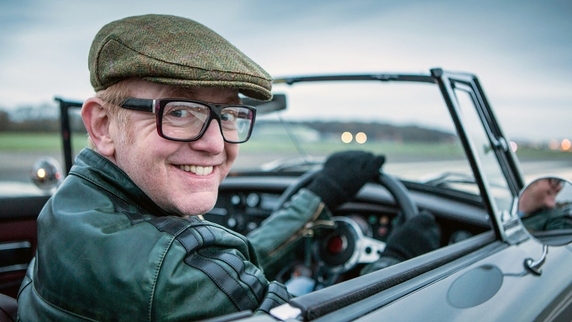 Chris Evans - Previously described himself and LeBlanc as a "modern-style Odd Couple"
LeBlanc said he was not prepared for the negativity the show has received prior to its return to BBC Two this Sunday at 8:00pm, and on RTÉ2 at 8:30pm.
"I didn't anticipate the ruthlessness of the British press," he admitted. "I know it's a big show but hey, we're not cowboys, it's all meticulously planned, permission granted, in writing."
LeBlanc said that it wasn't his fault that former presenters Jeremy Clarkson, Richard Hammond and James May were no longer part of Top Gear.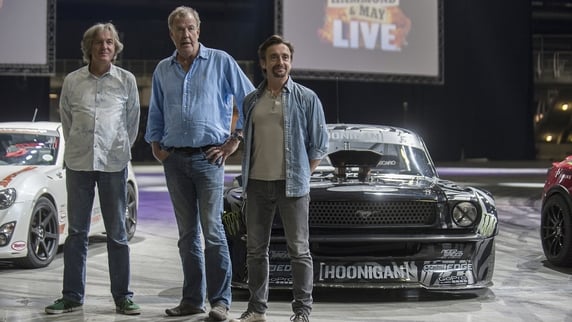 James May, Jeremy Clarkson and Richard Hammond - Revving up rival show
"I've met them. They're nice guys. I'll watch their new show [for streaming service Amazon Prime]," he said. "I wasn't there when any of it went down. It's not my fault they're gone. I didn't put a gun in anyone's mouth."
Clarkson, Hammond and May are set to debut their new motoring show, The Grand Tour, this summer.
The new series of Top Gear will also feature LeBlanc and Evans' recent visit to Ireland. They spent a weekend in mid-April filming in Kerry and visited Killarney, Kenmare and Dingle. They also attended a Gaelic football match at Gallarus GAA pitch.
The wheel deal: Matt LeBlanc and Chris Evans take to the Wild Atlantic Way for new series of #TopGearhttps://t.co/6meOf0ebba

— RTÉ News (@rtenews) April 16, 2016
Speaking to RTÉ News during a break in filming in Kerry, LeBlanc said: "It was nice - beautiful roads to drive that car [Rolls-Royce Dawn] on, the people were lovely. I had a really nice time."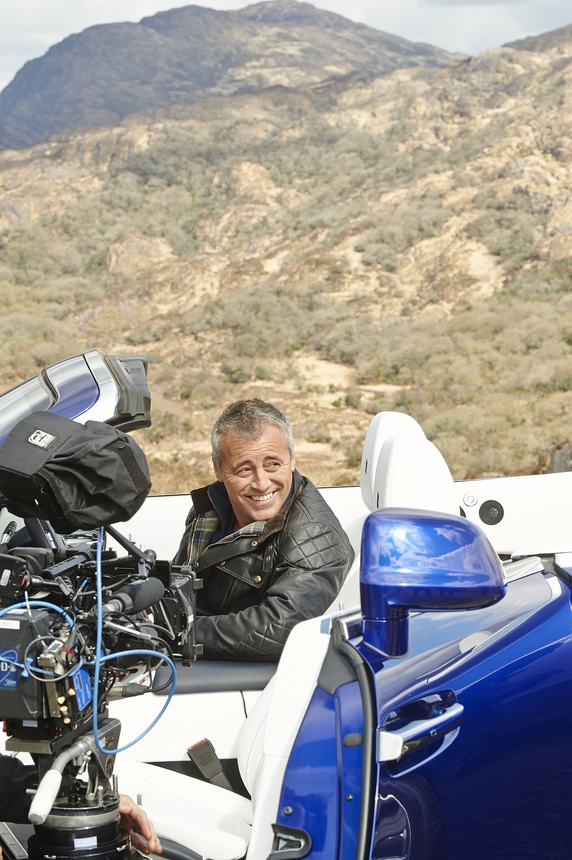 Matt LeBlanc on location in Kerry
Evans said: "We ended up here because it's over the water. We had to come and film in Ireland: we had to have the Rolls Royce Dawn, we had to have one of the most beautiful backdrops in the world, and we knew the weather was going to be like this [clear blue skies], because it always is, isn't it?"